Created for professionals and homeowners alike, the revamped concept transforms the showroom experience as we know it — serving as a holistic design hub with highly immersive tools to aid in the sourcing process
As part of its commitment to serve as a creative and trusted resource in the design process, Cosentino, the Spanish world leader in the production and distribution of innovative surfaces for architecture and design, announces the expansion of its revamped next-generation Cosentino City Center concept to North America with the grand opening of its Chicago location.
Created specifically for the world's top metropolitan cities and one of only seven of its kind globally, the $1.3 million 4,600 square-foot space in the heart of the city's Design District marks a major evolution in how Cosentino serves and connects with both industry professionals and design enthusiasts.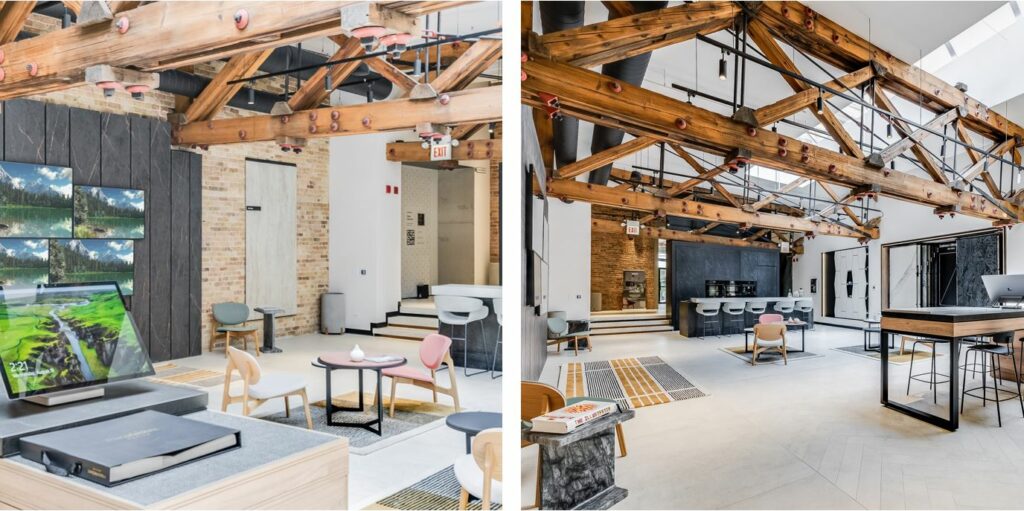 "The past year and a half has truly transformed how much of our industry works — revealing a tremendous need for a new showroom model that inspires and streamlines the entire design process," says Eduardo Cosentino, CEO of Cosentino North America and EVP of Global Sales. "Fulfilling that need required Cosentino to bravely look beyond the surface — literally and figuratively — to cultivate something more comprehensive, inspiring, and valuable for our clients and customers."
This comes to life in the new Atelier — a design workshop and luminary of the reimagined Cosentino City Center experience. Both by appointment and walk-in, guests have access to Cosentino's full product offering and an expansive selection of globally and locally sourced textiles, tile, cabinetry samples, and plumbing fixtures — carefully curated in collaboration with the City Center staff and Cosentino's global marketing and expansion teams. Here, inspiration manifests in mood board form, which can be instantly captured and digitized through a ceiling-mounted camera above the Atelier's worktable.

"While 2020 required many of us to embrace online resources available, it also revealed the integral role brick and mortar continues to play in our industry," Cosentino says. "The tactile and sensorial elements simply can't be replicated, and the Atelier will be a game-changer. It's been met with much praise and acclaim in Barcelona, Sydney, Milan, Tel Aviv, and Amsterdam, and we're delighted to bring it to Chicago."
Also among the revamped elements of the new Cosentino City Center: An augmented reality digital experience, where guests can fully design a kitchen or bath space; to-scale full-slab digital displays, providing visitors high-definition views of veining, color and detail; a full, functioning kitchen, where, true to the Cosentino family's hospitality, small dinners and networking cocktails can be hosted; and coworking-inspired networking corners, where designers can work, host clients, and more.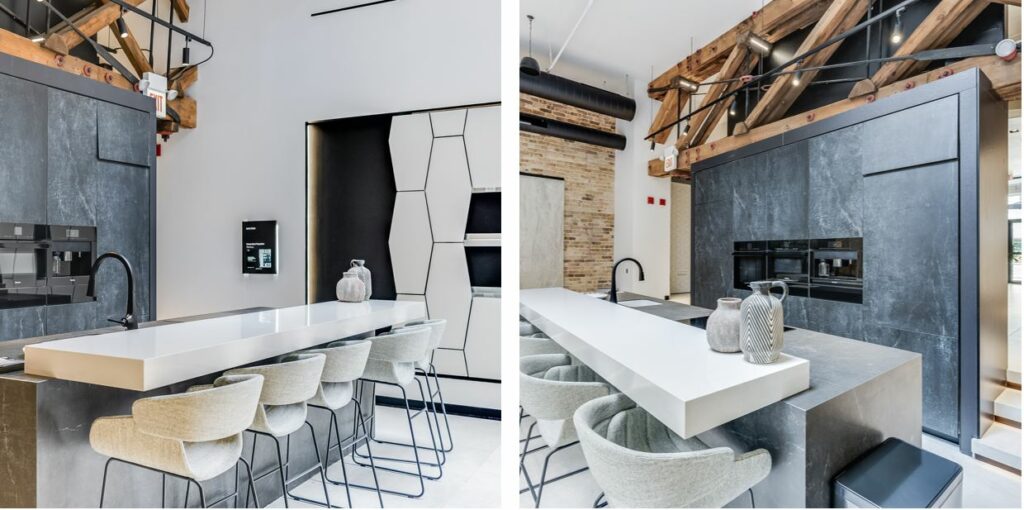 This fall, Cosentino will expand the new City Center concept to Atlanta and will debut a fully renovated showroom at its existing space in New York City's A&D Building; other new locations in the pipeline include Tokyo, Singapore, Stockholm, Paris, and Mallorca.
The Chicago Cosentino City Center is located at 217 West Illinois Street, Chicago, IL 60654, and will be open to consumers and design professionals Monday – Friday from 9 am – 5 pm. Appointments can be scheduled by calling (312) 649-4045.