Cosentino City Madrid hosted the official launch event this morning. During the event, the two themes that the participants, architecture and design students from all over the world, will need to research in order to create and develop inspiring projects, were announced. Once again this year, the CDC jury will be looking for proposals with a focus on environmental friendliness and sustainability, conceptual and technical quality, creativity and innovation.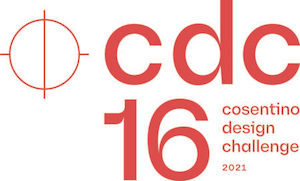 CDC 16 Themes
In the Design category, the theme is "Re-thinking the creative and work space at home". The aim is for participants to develop innovative designs intended for homeworking.
In the Architecture category, the theme is "The fifth façade: a reflection on the roof". Proposals in this category must combine energy use with liveability, sustainability and design.
The CDC leaves students free to develop their projects with the only requirement that the final project includes some of the innovative surfaces that Cosentino offers the world of architecture and design: Silestone®, Dekton® and/or Sensa by Cosentino®.
The submission period starts on 1 October 2021 and ends on 1 June 2022. The decision of the jury, which will consist of a professor from each collaborating school, an internationally renowned architect or designer and a Cosentino representative, will also be announced in June. For each category, there are three first prizes of €1,000 each, and three runners-up.
Find out all the details at www.cosentinodesignchallenge.org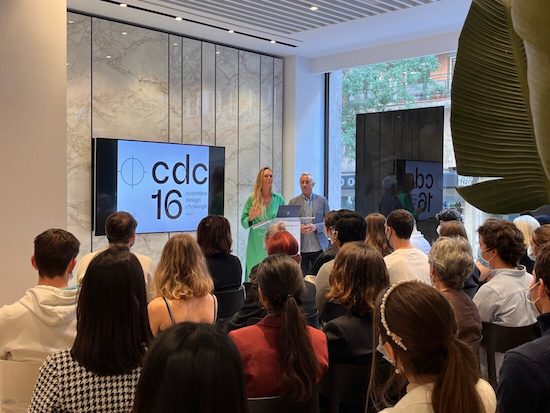 The official presentation of CDC 16, held in the framework of the Madrid Architecture Week 2021, took place this morning at Cosentino City Madrid and was attended by Santiago Alfonso, Vice President of Communication and Corporate Reputation of the Cosentino Group and President of the CDC competition; Adelina Salinas, architect and coordinator of the competition; and Ricardo Santonja, professor, photographer and collaborator of the CDC since its beginning. The event also served to award prizes to some of the winning students from the previous edition.
To round off the event, architect Miguel Fernández-Galiano gave an interesting talk in which he reviewed his professional career and the importance of his participation in national and international architecture and design competitions.