NEW! Dekton Pietra Kode: Cosentino showcased its newest Dekton collaboration with renowned designer and architect Daniel Germani. It launched only last week, February 6. The collection reinterprets the timeless beauty of three classic Italian stones: Vicenza, Travertine, and Ceppo di Gré. Pietra Kode features seven rich shades and textures that are reminiscent of Italian architecture.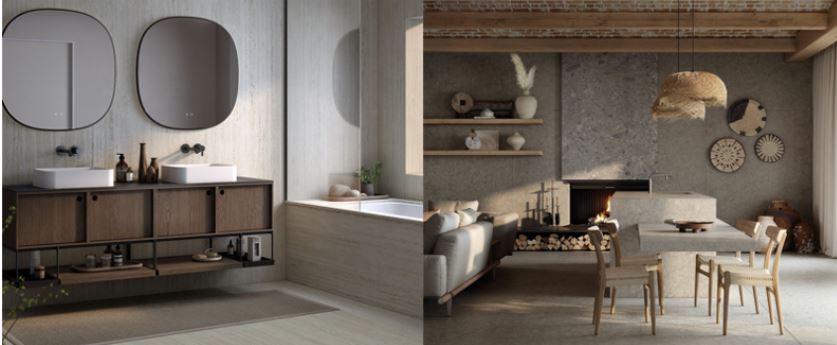 Coming Soon: Dekton Fraktal: Cosentino also previewed a collaboration with designer Claudia Afshar. Focusing on Claudia's signature style of natural textures, the collaboration brings texture to Dekton, introducing two fluted options – a first-ever for Dekton – as well as a matte and grip finish. These four textures are available in five existing Dekton colorways. The collaboration delivers a contemporary look and a multitude of applications for both indoors and out and will be available later this year.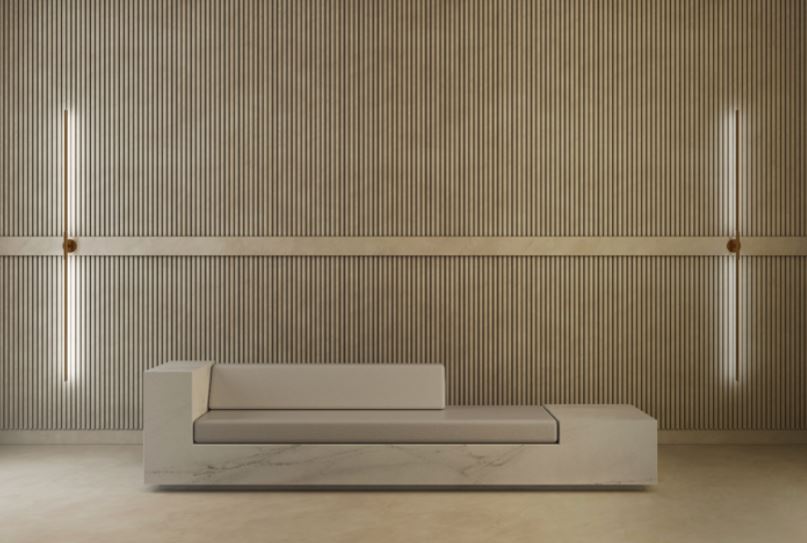 Cosentino Showcases New SilverKoast Collection, with Quick Cut technology:
Introduced in December 2022, Dekton SilverKoast is a Carrara and Ivory White marble-inspired line and is the brand's first collection to feature new Quick Cut™ technology, which makes it three times faster to cut and easier to transport and install products. The Quick Cut technology helps make installation easier and more cost-effective – supporting cleaner edges and adding to Dekton's high-impact performance features, including resistance to UV rays, scratches, abrasions and water.