(ARLINGTON, VA – April 30, 2018) Coverings, the largest international tile & stone show in North America, will feature a spectacular array of new product introductions representing the latest trends in design and technology when the show makes its return to Atlanta from May 8-11. As the industry gathers at the Georgia World Congress Center to explore new product introductions, learn about the latest trends, and make meaningful connections with fellow industry professionals, they will be greeted by over 9 miles of tile & stone products from more than 1,100 exhibitors from around the world.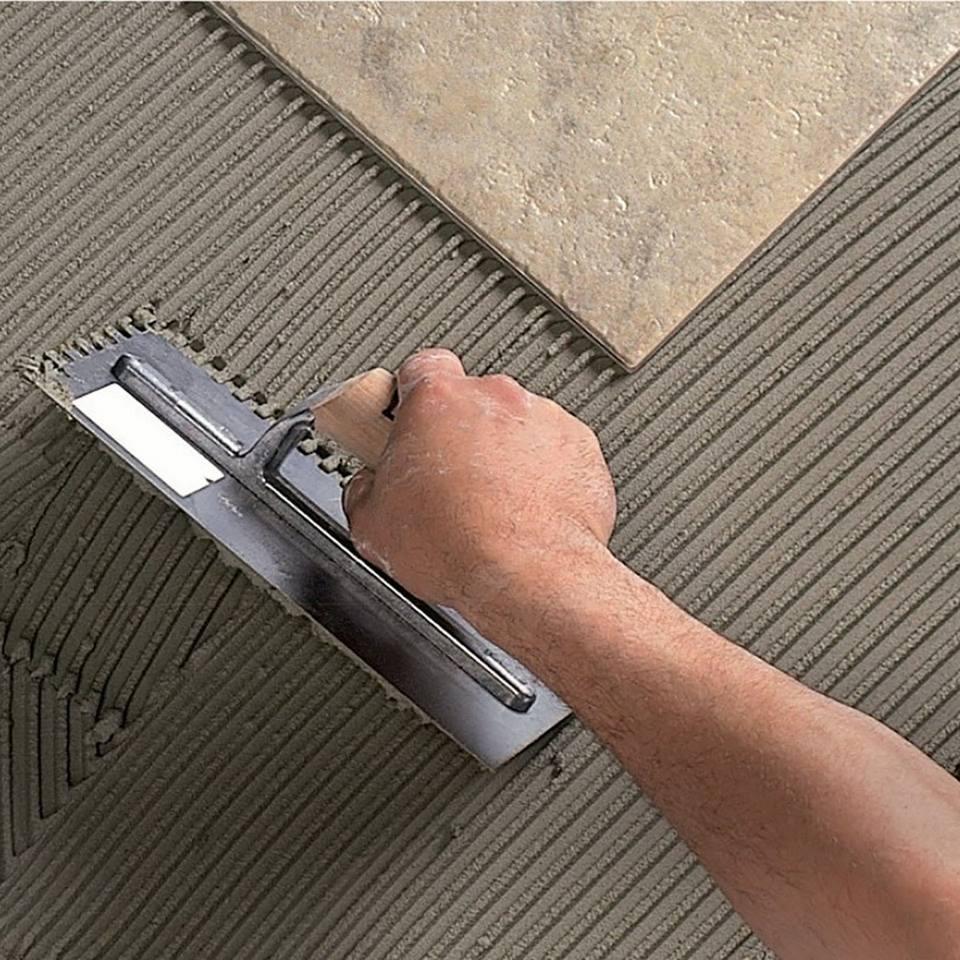 "As manufacturers across the tile and stone industry continue to develop and introduce products and tools for architects, designers, builders, remodelers, distributors, retailers, installers, contractors and fabricators, that truly showcase the many design and performance benefits of tile and stone, Coverings remains the venue to find exactly what one is looking for to stand out in the industry," said Alena Capra, Coverings Industry Ambassador. "In addition to seeing thousands of inspiring new products, the show offers a one-stop resource for education that will set your business apart and access to a diverse network of fellow professionals. Regardless of your profession, if it's new in tile and stone and essential to your business – it will be at Coverings 2018."
Here is a round-up preview of some of the many products Coverings' exhibitors will feature on the show floor. To learn more about these products along with other show features, and to register to attend Coverings for free, visit coverings.com.
What's new in tile & stone…
ABK Group(Booth 2517) will showcase the Lab 325tile collection, which offers a concrete or metal-look for indoor and outdoor use in thicknesses ranging from 7-20 mm.
AlysEdwards Tile & Stone(Booth 7355) will debut Abitare La Terra, a collection of harmonic tones in both ceramics and complimentary porcelains, available in three sizes, eight porcelain colors and 12 wall tile colors.
Ape Ceramica's (Booth 3401) Vita Collectionoffers a variety of combinable range of different formats and textures – including three large, rectified formats and three finishes, including polished, matte and brush-hammered – lending a sense of vitality and movement to any interior space.
Blanke's (Booth 7608) New Yorkline of tile trims perfectly complements current tile trends with textured aluminum and brushed metal finishes to add startling dimension to tile installations.
Ceramiche Caesar(Booth 2617) will highlight new Project Evolutiontiles which are large-format, marble and stone inspired tiles available in sizes such as: 48"x48" and 48"x94" to create a seamless effect on wall applications.
Cicogres(Booth 3341) will debut the Cartercollection that blends the appearance of natural wood and the latest technologies. We present the series in the 23×120 porcelain format and in five colors: Natural, Tobacco, White, Sand, Ash.
Colorker's (Booth 3147)Lincoln Collectionimitates the veining of natural marble with a unique twist and is available in white, a raised window relief, and a graphic gray pattern with slight color variation.
Crossville(Booth 7654) will showcase Retro Active 2.0, a collection offering myriad options designed to exceed expectations, featuring best-selling colors, patterns and in-demand sizes with a bold new finish option.
Decocer(Booth 3949) will showcase their Provenza Collection, reminiscent of country cottages with traditional terracotta floors, handmade ceramic tile and old wooden beams.
Dom Ceramiche's (Booth 1909) Comforttile concept will showcase a number of looks that capture patterns and various materials such as wood and stone in one collection that can be mixed-and-matched together.
Dune Ceramica(Booth 3501) will feature Minimal Chic, which fuses simplicity and elementary geometry of shapes infused with soul and personality, giving rise to subtle designs with rich finishes and effects.
Fanal(Booth 3521) will debut the GalaxyCollection, which adds subtle, modern style to floors and walls with soft, fragmented lines.
Florida Tile(Booth 7620) will showcase Wexford, a warm, artisanal fabric look, representative of burlap, brought to life with proprietary High Definition Porcelain® technology.
Iris US(Booth 7232) will highlight Marmi 3.0, delivering a modern and trendy twist featuring diamond-shape wall tile enhanced by the contrast offered by the polished and satin finishes of the surfaces and veining.
La Fabbrica(Booth 2509) will reveal its Castletiles which replicate the effects of Indian marble with particular attention to moredefined veins and more distinct contrast in colors.
Landmark Ceramics (Booth 7860) will feature Voyage, its collection inspired by the essence of reassembled wood planks and distinguished by natural colors and vibrant graphics to create dynamic and eclectic surfaces.
Lea Ceramiche(Booth 1431) will highlight Nextone, a tile collection that combines the finest qualities from four different quarries and available in three contemporary textures: Line, Dot and Mark.
Lunada Bay Tile(Booth 8142) will feature its Watercolorscollection, which pays homage to famous artists through varied hues and expresses a handful, artisanal aesthetic through carefully curated color.
Made +39's (Booth 2243) Acquerelloporcelain tile collection is designed by Annika Cova and inspired by modernized motifs of water-painting techniques that feature simple geometric shapes in a softened, duel-toned palette.
Mosaico+(Booth 2403) will showcase new, luxurious Diamondmosaic tiles inspired by William Van Alen's designs for the Chrysler building in New York and the shapes of Frank Lloyd Wright's glass window work.
Oset's (Booth 3839) Granada Collection features fish scale pattern designs in a 13"x13" size format. The multi-purpose porcelain floor and wall tiles, available in three solid colors and three decorative patterns, feature a satin finish on a slightly raised face.
Settecento's (Booth 2123) Sketchesare a double fired glazed tile collection with a motif of inverted dots creating a textured effect in classic black and white colors.
Undefasa(Booth 3315) will highlight its Uppsalaline, inspired by the recovered wood from old ships that feature layers of paint over worn, rough and unpolished wood.
Vitromex(Booth 5505) will debut CitySoul, a porcelain collection that takes its cues from finished concrete, replicating the distinctions, subtle linear glaze, and smooth natural surface that creates its unique organic character.
What's new in tools, installation materials and technology…
Ardex Americas(Booth 8133) will showcase its S 28™ MICROTEC® Super-Format Tile Mortar, a high-performance, rapid drying and rapid hardening, microfiber-reinforced, polymer-modified tile and stone mortar for interior installations. ARDEX S 28 is highly flexible with virtually no shrinkage and an extended open time.
FinPan's (Booth 7407) ClearLine™ linear drainoffers high-performing solutions to meet ADA compliance and modern aesthetic needs.
Legget & Platt Flooring Products(Booth 8009) will feature the ACI-125™ Acoustical Crack Isolation Membrane, made of high-density synthetic rubber to provide unmatched support under ceramic and porcelain tile, reduce sound transmission, protect against substrate cracks, and act as an insulative barrier.
Park Industries(Booth 6021), in partnership with OMEGA, will introduce the ATLAS CNC Profile Tool Measurement Systemthat can measure tools offline in as little as 5 seconds, and can scan new profiles to the CAD system in just two minutes, delivery accuracy and intuitive operation.
E.P.(Booth 8320) will highlight the new Xtreme Series XT80 Wet Saw, a high powered yet compact saw that offers the largest cutting table in its class and exceeds new OSHA Silica regulations.
Schluter Systems(Booth 7919) adds smart home technology to its DITRA-HEATelectric floor-warming system with a new WiFi thermostat that makes programming the floor warming system fast and simple, whether the user is at home or on the road.
View the complete list of Coverings exhibitors at coverings.com/exhibitorlist. Check out the Online New Product Showcase exclusively in the Mobile App, to locate more innovations at the show. Register to attend Coverings for free at coverings.com/register.
Coverings Social Media
Facebook: facebook.com/CoveringsShow
Twitter: @Coverings, #Coverings2018
Pinterest: pinterest.com/Coverings
Instagram:instagram.com/CoveringsShow
YouTube: youtube.com/TheCoveringsShow
LinkedIn: linkedin.com/groups?mostPopular=&gid=1693367
Google +: google.com/+Coverings
Blog: coverings.com/blog
About Coverings
Coverings is the largest and most important ceramic tile and natural stone trade fair and expo in the United States. It features exhibitors from more than 40 countries and is the stage for introducing some of the most innovative tile and stone products in the world.
The exposition serves as a valuable resource for continuing education for all segments of the industry, with more than 75 informative, accredited seminars and live demonstration sessions throughout the show, all free of charge. Coverings attracts thousands of distributors, retailers, fabricators, contractors, specifiers, architectural and design professionals, builders and real estate developers, as well as journalists and bloggers who cover this vital and dynamic industry.
Sponsors of the show are The Ceramic Tile Distributor Association (CTDA),Tile of Spain/Spanish Ceramic Tile Manufacturer's Association  (ASCER),Ceramics of Italy/Confindustria Ceramica, National Tile Contractors Association (NTCA)and the Tile Council of North America (TCNA).The show is managed by Taffy Event Strategies, LLC.
Coverings 2018 takes place May 8-11 at the Georgia World Congress Center in Atlanta, GA. For more information, visit coverings.comor contact Taffy Event Strategies, Coverings Show Management, 703-539-5504.