By Lesley Goddin
Every year Coverings gets bigger and better and offers more inspiration, education and opportunity for those in the tile industry. In addition to the massive free educational program (find a schedule of speakers and sessions here: http://www.coverings.com/education), there are products, installation demonstrations, and events to attend. Here's a brief rundown of the events that will take place at the Georgia World Congress Center – visit www.coverings.com or stay tuned for the Coverings issue of TileLetter for more information: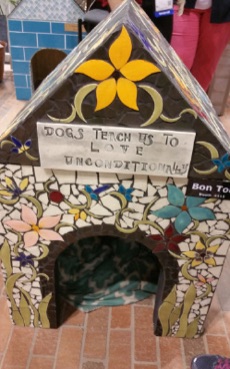 Art Tile Courtyard – Tile Council of North America Pavilion – benches, dog houses – what will be the theme for 2018?
Audio Tours – self-guided tour of booths, trends, installation materials and more.
Ceramic Tile Education Foundation – Stop by the booth and learn more about CTI and ACT training and industry-recognized third-party assessment of installer skill and knowledge.

City of Atlanta and Coverings Student competition – come see the three public art winners created by area students.
Coverings Connect – Relax, charge personal devices, and network in the Coverings Connect Lounge; enjoy 15-minute "Byte" sessions that address growth through social media and online channels.
Coverings Installation & Design (CID) Awards – celebrate outstanding achievements in the design and installation of tile and stone in both residential and commercial projects.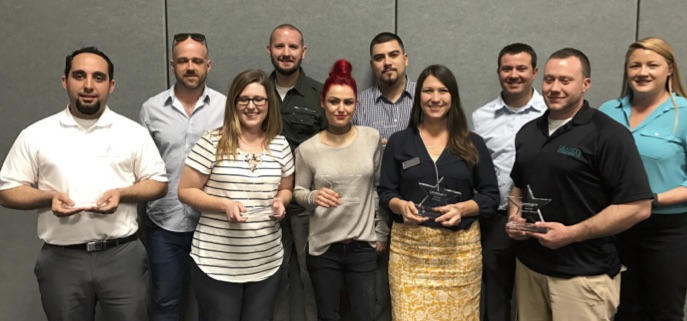 Coverings Rock Stars – Emerging Leaders – This program recognizes and engages the best and brightest young talent in the tile and stone industry.
Happy Hours – Relax and network on the show floor from 3:30 pm – 5:30 p.m. Tuesday through Thursday.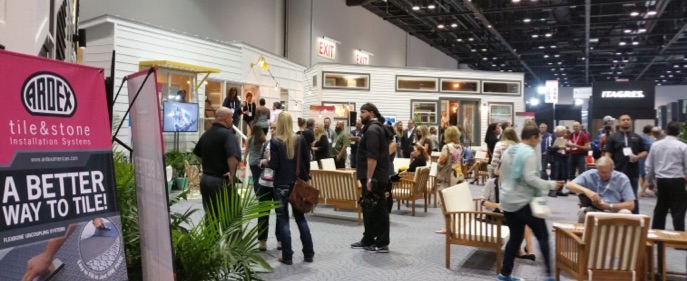 Installation Design Showcase – View the progress of the live installation of tile and stone in three tiny houses on the Coverings show floor, the result of leading designers partnering with NTCA Five Star Contractors.
Mobile App – Info on Coverings is as close as your fingertips with this app. For 2018, it includes an online new product showcase and a way to coordinate meetings through your profile.
SFA & the Stone Zone – The Stone Fabricators Alliance presents demonstrations and sessions for fabricators and installers as well as products designed by fabricators FOR fabricators.
New for 2018
Coverings Celebration – Close down Coverings 2018 with a tailgate party at the College Football Hall of Fame located next to the Georgia World Congress Center. Sports attire and favorite college football team gear are welcome!
Extended Show Hours with Networking Event – Extended show hours on Tuesday, May 8 offer a chance to visit the world of tile and stone, featuring happy hour specials, musical guests and lots of fun surprises.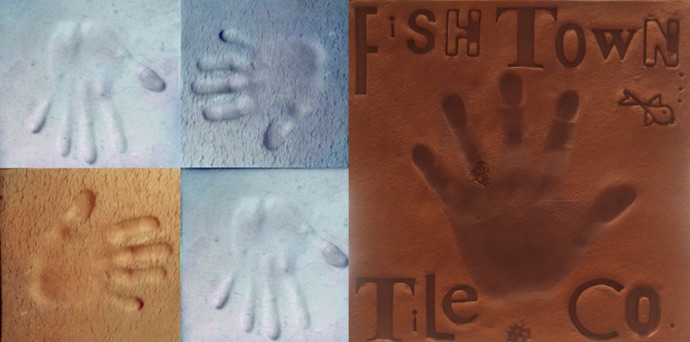 Global Monument Hand-Print Mural – The Tile Heritage Foundation invites you to press your name, thoughts or logos into wet clay tile for the Donor Wall for Posterity at Coverings that will be installed at TCNA headquarters. $25 donation.
Installation Experience (IE) – Learn about installation best practices including innovations in thin tile, tile over tile, and other tips to make your projects shine. Also as part of the IE, find out what you need to get certified.
Orientation Theatre – The Orientation Theatre allows you to regroup and get all the information you need to make the most of your time at the show including answers to FAQs and tips and tricks for tackling the massive show floor.
NTCA highlights
The Installation Experience – Mentioned above, this brand new event showcases the best and the worst of tile and illustrates why qualified labor makes all the difference. Visitors to the Installation Experience will have the opportunity to tour through the space, viewing tile failures – and their corresponding successes when installed by qualified craftspeople. They'll see examples of the work of tile masters, examples of beautiful tile in bath, kitchen and fireplace installs. In addition, there's a CTI Challenge – two teams of Certified Tile Installers will face off on a tile installation competition. Learn more about the CTI test as well as the Advanced Certifications for Tile Installers (ACT) test, and witness test demonstrations, while having the opportunity to ask questions about the exams. In addition, 30- and 60-minute training sessions offered in the nearby Contractor Lounge will prepare visitors for a full Installation Experience. Check the TileLetter Coverings issue for more information about this exciting new feature!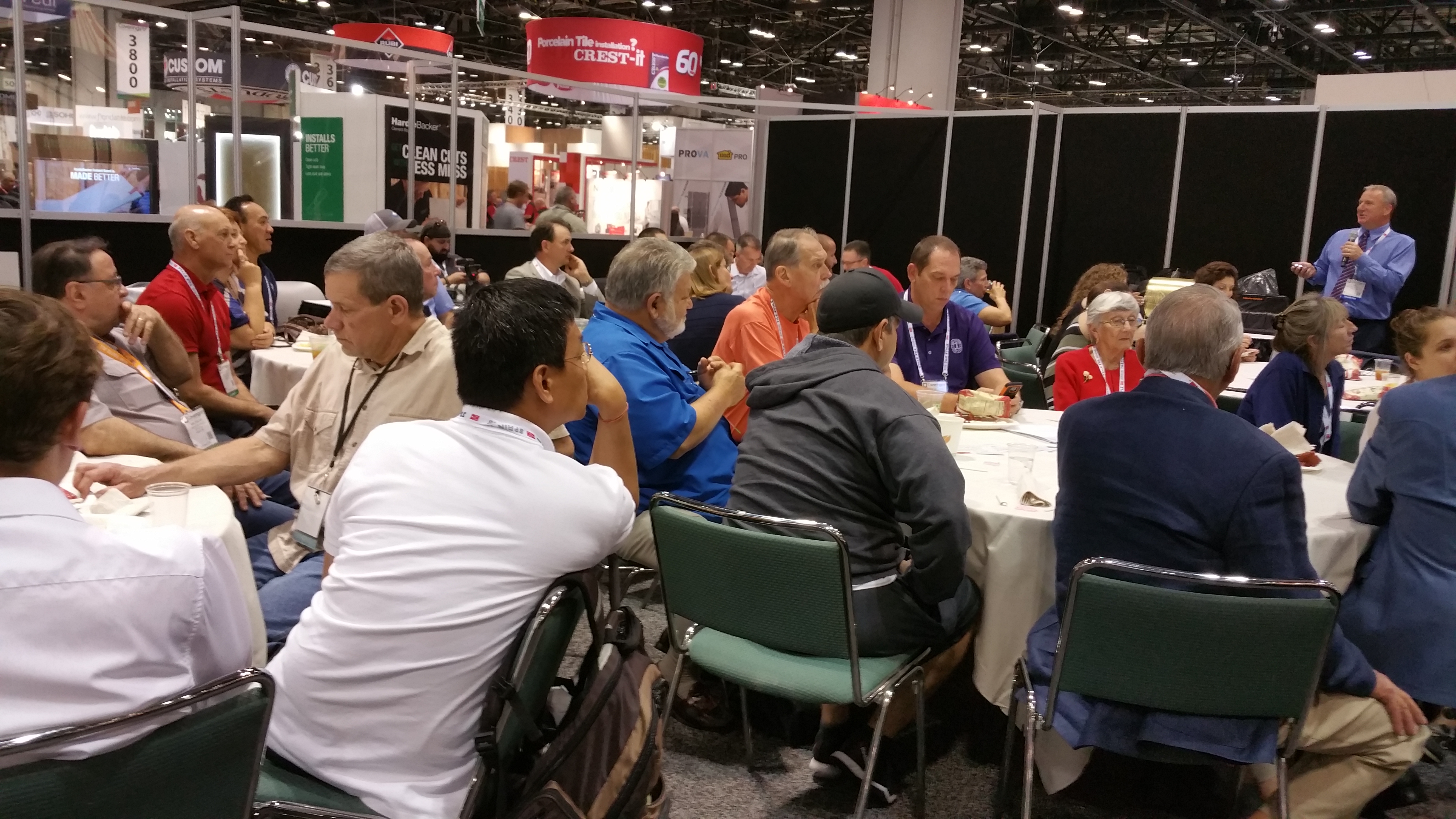 There are several highlights for contractors in the educational program as well. For instance:
Town Hall Meetings – A series of Town Hall meetings will be jointly presented by NTCA and The Natural Stone Institute. They are designed to foster interactive information. Topics will include: What General Contractors and Specifiers are Saying about the Stone & Tile Industry; General Contractor and Designer Expectations.
Installation Track Seminars – This seminar series focuses on topics important to contractors.
Developing our Workforce session that takes a look at attracting more installers to our industry and addressing the skills gap that inhibits the industry from finding needed talent.
Why Tile – a series of short presentations are aimed at promoting the benefits of tile.
For more information, visit www.coverings.com and www.www.tileletter.com.