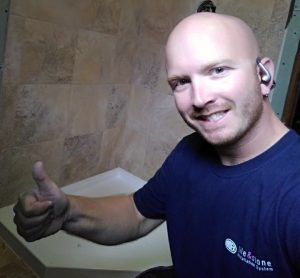 NTCA member Ken Ballin, CTI #1392, CFI #13604 of Skyro Floors in West Creek, N.J., shares his experience and his thoughts about life and work during the time of coronavirus.
I remember hearing about [coronavirus] and not thinking much about it. I remember hearing more and more about it and thinking about other times that I've heard similar stories in years passed.
I remember coming home from Surfaces, going to soccer practice with my daughter, and as we were wrapping up I let out a single cough. I looked up and said "oh no" out loud, because I knew it felt funny. That's the sickest I've been in a long time, sick enough to actually go to the doctor, and sick enough to keep me from going to work for a couple days. In the 12 years I've been in business I've never missed a day. Never. Now that was before they were testing for anything besides the regular run-of-the mill influenza, but for me to miss work, even for just those two days, has stuck in my mind since.
I can't imagine what people are going through who've actually been out of work since the lockdowns started. I know what it's like not to be able to afford the same luxuries as others. I know what it's like to wonder what you're going to do after you finish the job you're on because nothing else has come through yet. I also know what it's like to use a bad situation to my advantage and come out on top and that's exactly what I did when I lost my biggest contract a few years back and I had all my eggs in one basket.
If the current situation has taught us nothing else as business owners it's the need to diversify your customer base. If all I was doing at the time of the shut down was residential remodel then I would be sitting home with nothing to do, right back in the same situation I was in a few years back. I've been blessed, or lucky — or maybe a combination of the two — enough to be working entirely in unoccupied second and third homes. It's been mostly new construction with a local builder I've developed a very good relationship with and for homeowners still staying at their primary residence.
Having the ability to not limit myself to one kind of installation has kept me working, without needing to take advantage of any of the loans currently being offered to business owners, albeit by myself without any help — but let's be honest, with social media none of us are really alone. There's always a voice out there happy to tell us that the first tile should have been 1/8″ to the left.
If you're currently out of work, or even if you're working but want to change up your game a bit, diversify your customer base. There are always high-paying jobs out there. You just have to figure out where to look. Be smart. Be safe. This too shall pass.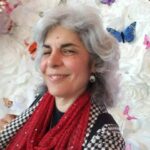 Editorial Director and Senior Writer for TileLetter and TileLetter ARTISAN
Lesley Goddin has been writing and journaling since her first diary at age 11. Her journey has taken her through a career in publishing and publicity, landing her the editor position of TileLetter and its special publications in 2006. Her goal is to educate, inspire, recognize and encourage those in the tile industry -- especially the tile and stone contractor. Other interests include the soft, purring marvels known as cats, labyrinth walking, drumming and percussion, and a range of spiritual, musical and artistic pursuits.