Creating your own custom tile is as easy as 1,2,3! The process starts
with your vision and ends with a beautiful, durable, commercially
rated ceramic or porcelain tile. In a few easy steps Imagine Tile will
help you imbue any space with your design vision.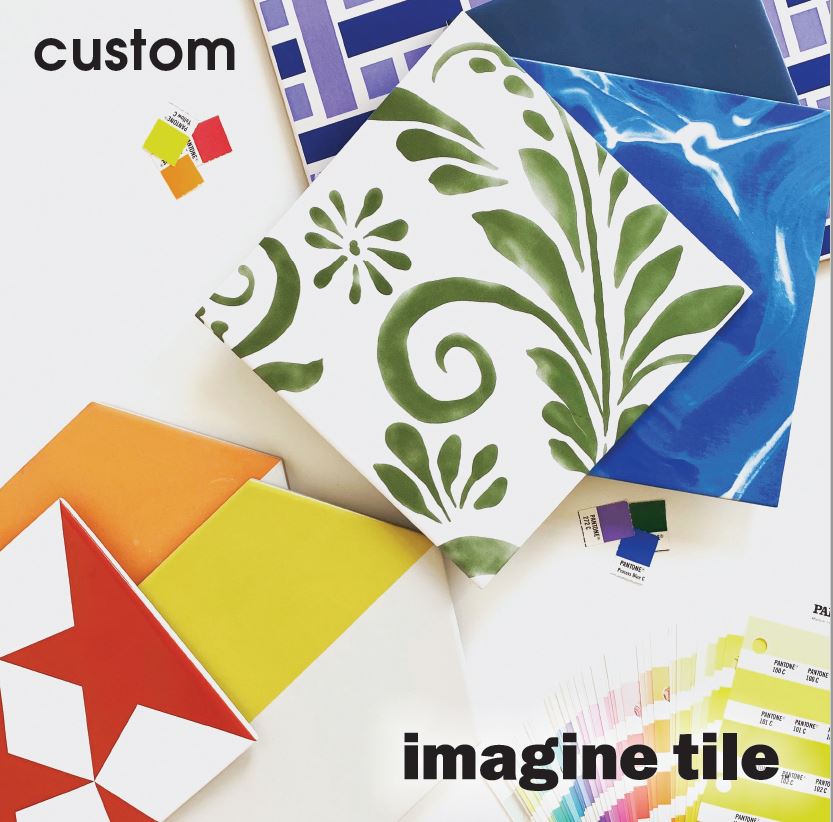 1. Design: Provide imagine tile with a concept or ready-to-go artwork, including color references. If artwork is not available, we'll work with you to develop the final artwork.

2. Sample: Once artwork is finalized, we will proceed with making a physical tile for review and approval before production. The sample process takes approximately 3-4 weeks. If any revisions are needed, we'll create a new sample.

3. Product: After review and approval of the sample, your order is ready for production. Allow approximately a 4-6 week lead time to produce
your custom tile.
From unique colors, patterns and textures, to the replication of encaustic design and even photographic images, Imagine Tile offers the perfect solution for any surface; commercial or residential, and the ability to totally transform any space through design.

Imagine Tile's custom tiles are perfectly suited for applications such as
hospitality, retail, corporate, healthcare, transportation + more.
process. Contact http://imaginetile.com for more information.