New Website Created with Interior Designers and Specifiers In Mind
CROSSVILLE, Tenn. – Officials with Crossville, Inc. have announced the launch of the company's new website. The new site is now live at Crossville's longstanding domain, crossvilleinc.com.
"We built the new crossvilleinc.com to offer designer-driven resources," explained Lindsey Waldrep, Crossville's vice president of marketing. "From enhanced search and a new sample ordering interface to a cleaner, tighter repository of tools and assets for designers, this site is an entirely new experience that will simplify the selection and specification process."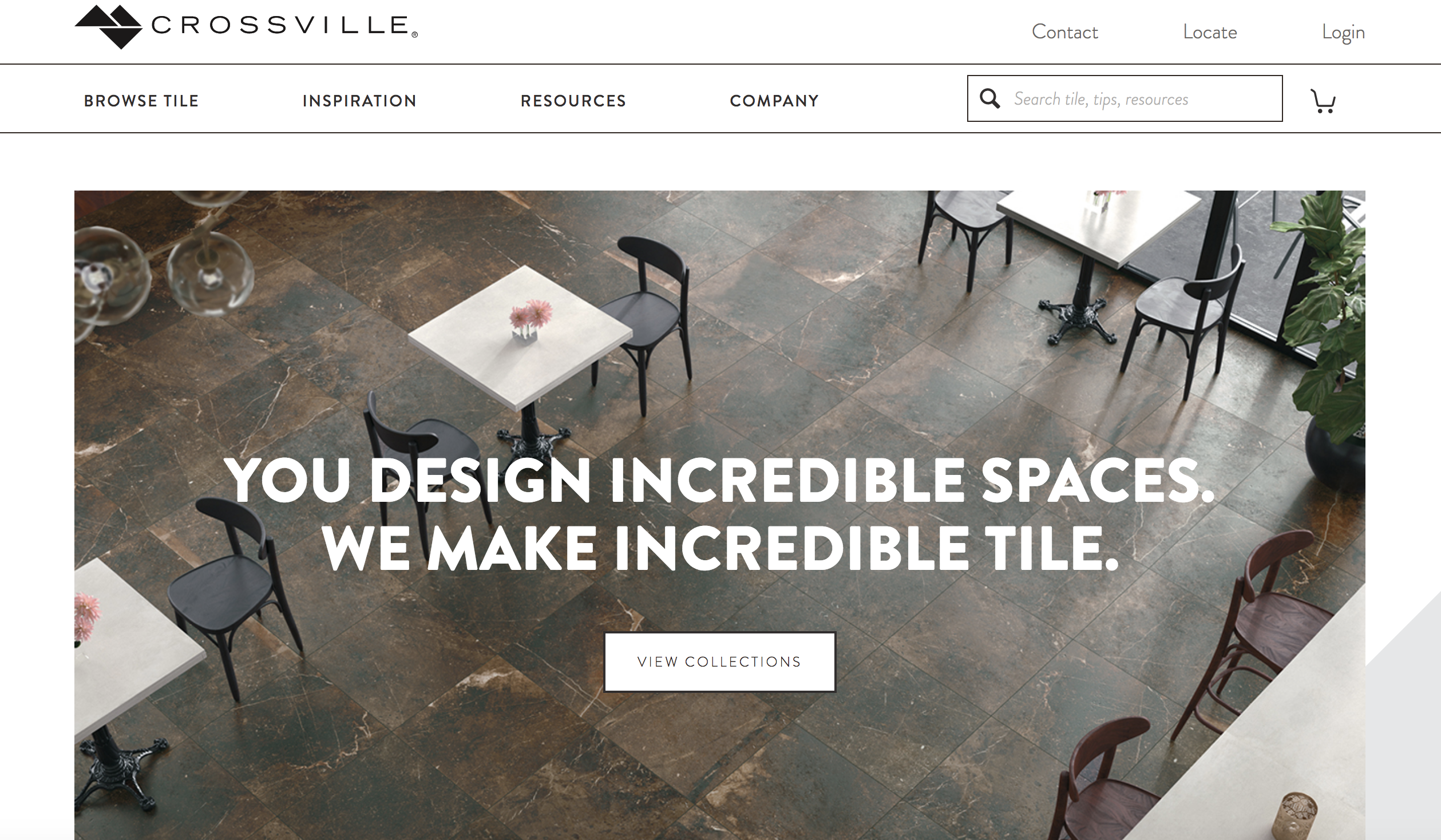 The site's features were developed based on input from commercial interior designers. Crossville conducted surveys and interviews with designers, as well as A&D sales representatives across the nation, to identify what functionality is essential for professionals who select and specify tile.
"Resoundingly, designers asked for large photography to be able to see all the details in our tile collections," Waldrep shared. "We've answered that demand in the new crossvilleinc.com. Images are big to show the unique nuances of our tiles."
The robust Crossville library makes product materials—Revit files, general brochures, safety data sheets, installation guides, and technical information—simple to browse and download. The Project Gallery features product-in-use case studies organized by facility type, complete with photography to offer designers inspiration for their upcoming projects.
With the new sample ordering interface, site visitors can create accounts to track their order histories and save shipping information to make their requests quicker and more efficient.
Additionally, the site is designed to be as simple to navigate on mobile devices as it is on desktop computers.
"The user experience is paramount in every aspect of our new website. We've created a platform that's visually inviting, simple to navigate, and mobile-friendly," summarized Waldrep. "It has everything specifiers and designers need to make tile selections with utmost confidence."
View the new site at crossvilleinc.com. Find images to post of the new site by clicking here.