There has been vigorous commentary on social media lately about the Certified Tile Installer exam given by the Ceramic Tile Education Foundation (CTEF), including questions about inconsistencies and integrity.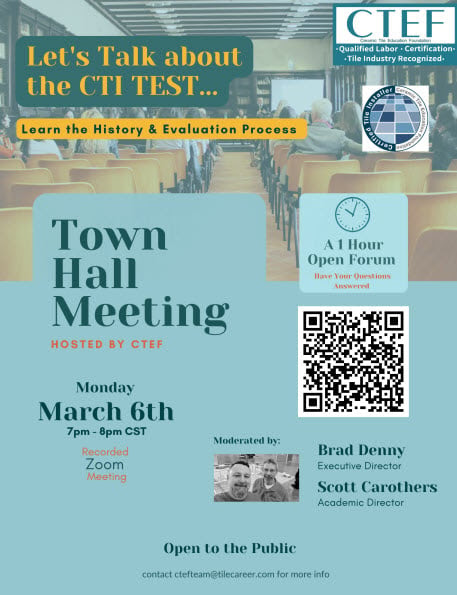 To address these issues and CTEF's transparency, CTEF has scheduled a Zoom Town Hall meeting on Monday March 6. This open forum will take place from 7 p.m. to 8 p.m. CST.
Do you have questions about the test, the process, re-tests or anything else relating to the CTI exam? Scan the QR code for access to the event and come discuss with CTEF Executive Director Brad Denny and CTEF Academic Director Scott Carothers.
For more information, email CTEF staff at [email protected].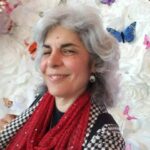 Editorial Director and Senior Writer for TileLetter and TileLetter ARTISAN
Lesley Goddin has been writing and journaling since her first diary at age 11. Her journey has taken her through a career in publishing and publicity, landing her the editor position of TileLetter and its special publications in 2006. Her goal is to educate, inspire, recognize and encourage those in the tile industry -- especially the tile and stone contractor. Other interests include the soft, purring marvels known as cats, labyrinth walking, drumming and percussion, and a range of spiritual, musical and artistic pursuits.