As reported by Sherman & Howard (www.shermanhoward.com) attorneys Pat Miller, Rod Smith, Chuck Newcom, Matt Morrison and Alyssa Levy, on December 22, 2017, the United States Court of Appeals for the D.C. Circuit issued a long-awaited opinion in a case involving numerous challenges to OSHA's silica in construction standard. The opinion deals a blow to industry challenges and largely upholds the standard. Industry challenges focused on issues such as whether there was substantial evidence to support the rule's finding that the new exposure limits will reduce health risks, whether there was substantial evidence to find that compliance with the standard is technologically and economically feasible, and whether OSHA violated the Administrative Procedure Act in promulgating the standard. There were also challenges to specific parts of the standard such as confidentiality of medical examinations and the prohibition against dry cleaning methods. The court rejected all of these challenges in a lengthy and detailed opinion.
Union groups also challenged certain aspects of the standard, such as the requirement to only provide for medical examinations in cases where employees are required to wear a respirator for 30 days or more per year and the absence of medical removal protections. The court rejected the challenge to the 30-day trigger for examinations. However, it did conclude that OSHA did not adequately explain why it omitted medical removal protections from the standard. More specifically, the court ruled that OSHA acted arbitrarily in declining to require medical removal for some period in cases where a doctor recommends permanent removal, when a doctor recommends temporary removal due to COPD symptoms, and when a doctor recommends removal pending a specialist's determination. The court remanded the matter to OSHA to reconsider or further explain these issues.
This decision means that pending an additional requirement for medical removal, OSHA's silica in construction standard will remain in effect as written. Employers are again encouraged to make sure that they are in compliance with the rule, which is now in effect. Sherman & Howard will continue to monitor new developments with the standard.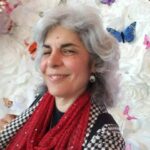 Editorial Director and Senior Writer for TileLetter and TileLetter ARTISAN
Lesley Goddin has been writing and journaling since her first diary at age 11. Her journey has taken her through a career in publishing and publicity, landing her the editor position of TileLetter and its special publications in 2006. Her goal is to educate, inspire, recognize and encourage those in the tile industry -- especially the tile and stone contractor. Other interests include the soft, purring marvels known as cats, labyrinth walking, drumming and percussion, and a range of spiritual, musical and artistic pursuits.