Daltile has just launched its latest new tile collection, Famed. Famed is a porcelain tile assortment for floor and wall that offers the durability of porcelain with the beauty of marble designs. Accompanying the collection's tile products are chevron mosaics and penny round mosaics. All Famed products feature proprietary Microban® technology that provides powerful antimicrobial product protection. Microban technology is built-into the product and will not wash off or wear away.
"Our new Famed porcelain tile collection provides the look of five gorgeous marble designs, in on-trend colors, including a modern beige, warm whites, and warm and cool greys," said Laura Grilli, lead product designer for Daltile.  "Rich with the visuals of majestic marble veining, these products bring fresh, sophisticated design to any space.  The inclusion of proprietary Microban technology equips this product line to easily stand up to the demands of daily life, while delivering an abundance of style."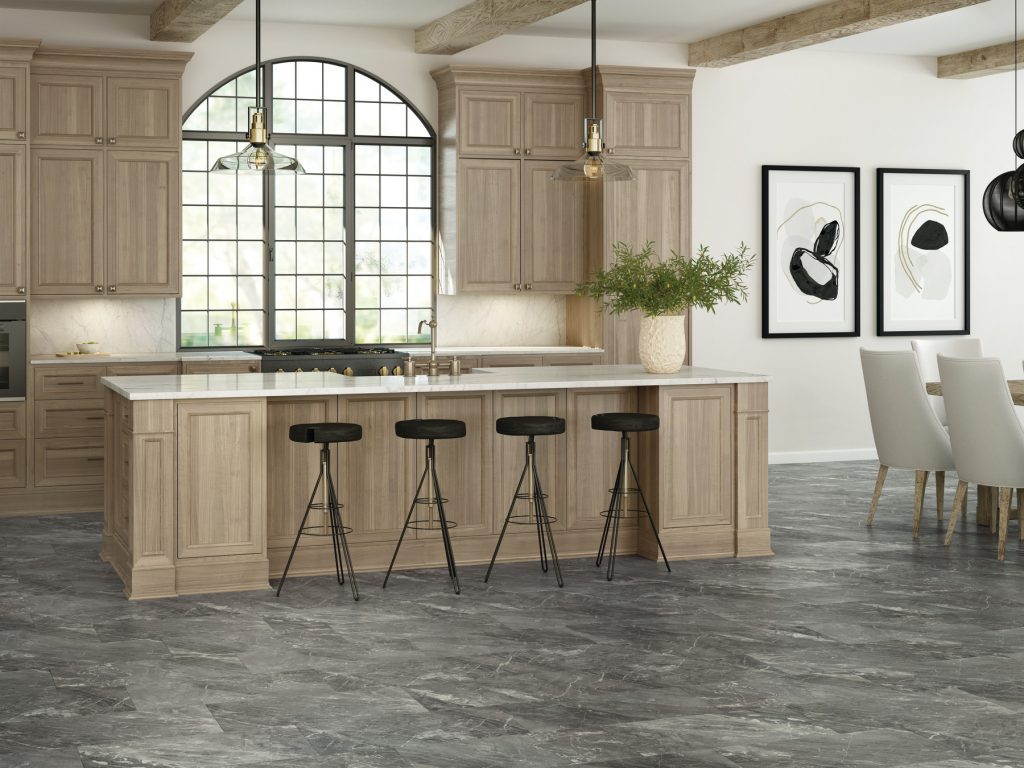 Daltile's new Famed collection offers luxurious marble visuals. Diamond is a Calacatta Macchia Vecchia with warm and rusty tones. Luxe offers the elegance of Agate striations. Iconic is a warm Tuscan marble with Onyx elements blended in it. Fortune is a softer, more monocromatic take on Frappuccino marble, to which brown and warm grey were added. Glamour lends sophistication by softening and refining the typically bold movements of Orobica marble, and highlights the visual with cool grey and hints of gold rust.
"Energized by several new Fall 2020 tile collections, such as Famed, Daltile continues to offer a breadth and depth of product that is unmatched in the industry and includes all of the latest 'fashion-based, on-trend products' for which today's designers and consumers are looking," said Amber Leigh Martinson, senior director of marketing for Dal-Tile Corporation. "Daltile offers endless possibilities to innovate, showcase creativity, and express personal style in any project."
Famed tiles are available in 12×24 or 24×24, matte and full polished. Appropriate for use on floor, wall, countertop, and shower floor surfaces, Famed is Made in the USA.