Dallas, TX – February 23, 2018 – Daltile showrooms nationwide hosted "Sweet Celebrations" in honor of National Tile Day.  These open-house events featured a trifecta of fun:  in-house sweet shops filled with delectable candies, educational strolls through the showrooms that highlight the "4 Ts of Tile", and presentation of Daltile's newly-launched products.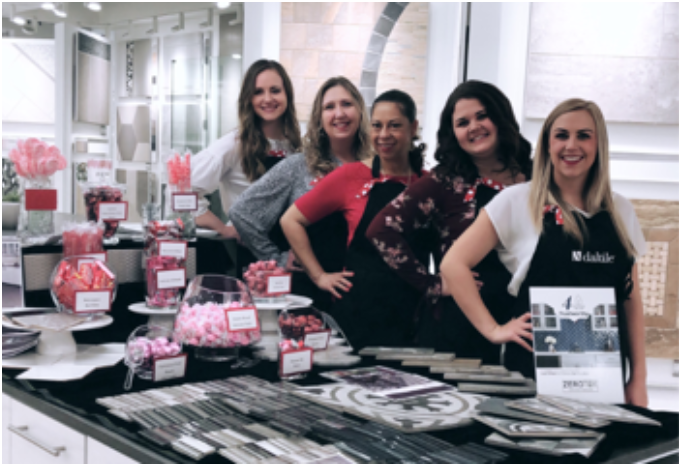 "National Tile Day was created to recognize tile as a timeless element of architecture and design," said Corinthia Runge, manager of gallery and showroom operations for Dal-Tile Corporation.  "This year we are hosting events nationwide to celebrate this day.  Amidst the festive decorations, we are also prominently highlighting the '4 Ts of Tile' which we have created to help customers clearly remember why tile is such a fabulous choice.  The attributes of tile as presented by our Why Tile campaign are:  Tough, Timeless, Trouble-Free, and Trustworthy."
"We are excited to be hosting our first annual National Tile Day event, celebrating all that is great about tile!" said Ginga Guidroz, manager of the Daltile Design Studio in Dallas, Texas.  "We have been generating excitement among our customers building up to today's celebration.  Our store is located in the heart of the Dallas Design District.  Because of our location, we do business with the entire gamut of trade customers:  interior designers, architects, builders, and contractors as well as consumers who are selecting tile through their professional.  Everyone has been invited to share in the fun, so as a hub of our design community, we are expecting a nice turn-out for the celebration at our showroom."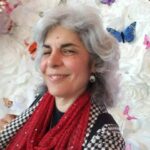 Editorial Director and Senior Writer for TileLetter and TileLetter ARTISAN
Lesley Goddin has been writing and journaling since her first diary at age 11. Her journey has taken her through a career in publishing and publicity, landing her the editor position of TileLetter and its special publications in 2006. Her goal is to educate, inspire, recognize and encourage those in the tile industry -- especially the tile and stone contractor. Other interests include the soft, purring marvels known as cats, labyrinth walking, drumming and percussion, and a range of spiritual, musical and artistic pursuits.