Expansion joints are an essential part of a tile installation. But the movement accommodation they provide can sometimes be at odds with the aesthetics of the job.
The recommended maximum distance for movement joints, according to the Tile Council of North America Handbook for Ceramic, Glass and Stone Tile Installation, is 8' to 12' in any direction for exterior installations or those exposed to sunlight, and a maximum of 25' in each direction for interior installations not exposed to sunlight, heat or moisture. Movement joints in above-ground concrete slab substrates should not exceed 12'. The Handbook also states, "Because of the limitless conditions and structural systems on which tile can be installed, the design professional or engineer shall show the specific locations and details of movement joints on project drawings."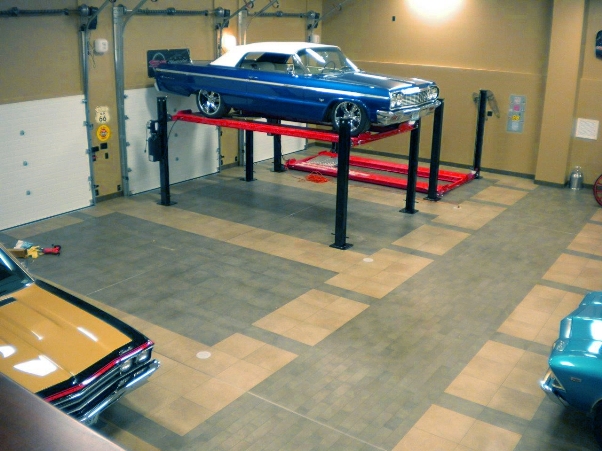 However, in his 2,600 sq. ft. automotive shop, a client who wishes to be only known as "Dave" wanted the tile pattern in the floor to be one color under the cars, with the same color in the middle walk path. The concrete company cut expansion joints in the slab every 10′, but Dave felt that frequency of expansion joints would disturb the pattern he wanted to achieve. He was also concerned about the weight of the lift and heavy farm tractors and how those would compress and impact the floor. He had tremendous concern about the tiles cracking.
The National Tile Contractors Association (NTCA) recommends following the aforementioned industry standards. If exceeding these standards, the NTCA encourages tile contractors to work with trusted material manufacturers to ensure a system that is not only functional, but also supported by the manufacturer's warranty.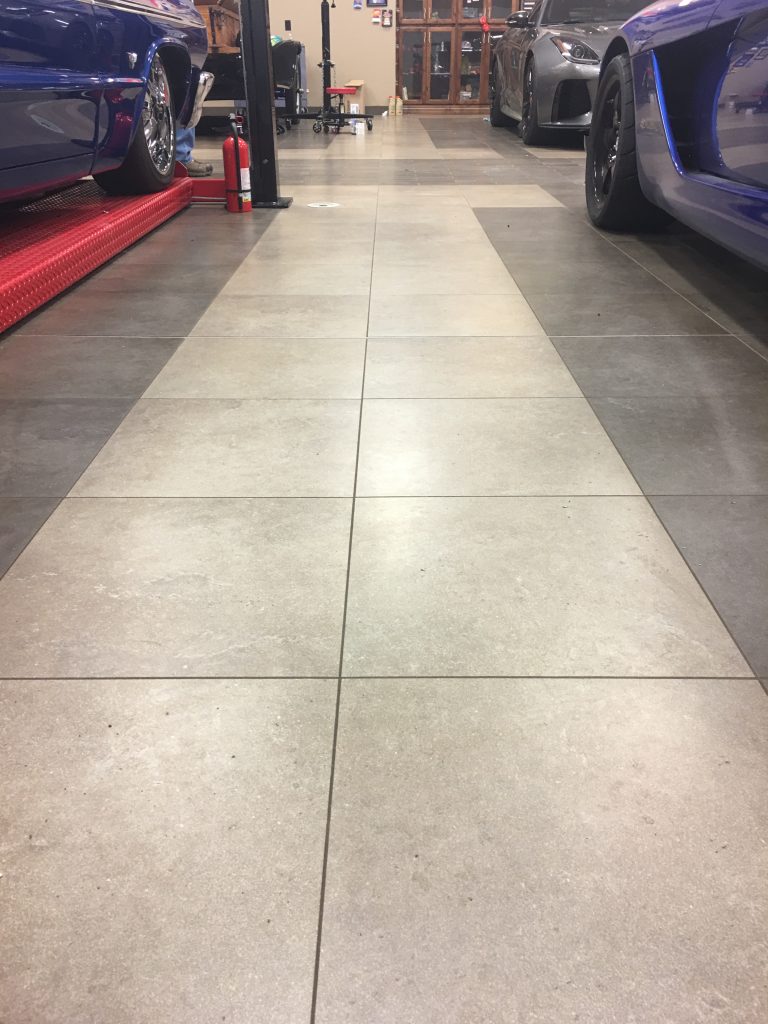 That's exactly what Paul Mudd, of Unique Tile Distributors in Nixa, Mo., did. Paul advised Dave to use ECB® Membrane, with NAC TAC Primer. ECB Membrane is rated "Extra Heavy Duty," eliminating the point load concerns, while allowing for the expansion joints to be located about 13.5' apart between the garage doors, and 20' apart going in the other direction. This gave the customer a clean slate to design the floor like he wanted.
"ECB" stands for "Elastomeric Crack Bridging," and according to NAC Products, is the world's first ever self-adhering anti-fracture membrane. Since its birth in 1983, NAC's ECB membrane has revolutionized the flooring industry for crack protection and performance.
The ECB family of sheet membranes, when combined with an NAC primer, offers world-class crack isolation protection for both commercial and residential use and same-day tile application to expedite solutions.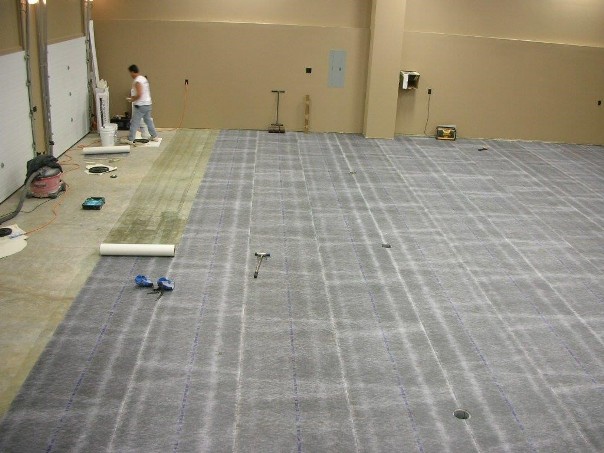 Art Mudd Custom Tile, also of Nixa, took his time to ensure there was full coverage under each tile, and set the tile using a polymer-modified, large-and-heavy-tile mortar.
Dave also wanted a stain-resistant grout, so Mudd recommended Bostik TruColor® RapidCure™ Grout, a ready-to-use, pre-mixed urethane grout that offers accurate color and a high degree of stain and crack resistance. All membranes and setting materials were supplied by Unique Tile. "When Dave's tractor leaked a few gallons of black oil on the floor, he contacted me to thank me for recommending a grout that did not stain," Paul said.
The installation took about two months to apply the membrane and install the tile, with some help with grouting and cleaning. The result was a very happy customer whose garage is now on track, both functionally and aesthetically.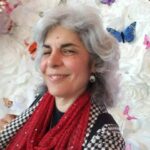 Editorial Director and Senior Writer for TileLetter and TileLetter ARTISAN
Lesley Goddin has been writing and journaling since her first diary at age 11. Her journey has taken her through a career in publishing and publicity, landing her the editor position of TileLetter and its special publications in 2006. Her goal is to educate, inspire, recognize and encourage those in the tile industry -- especially the tile and stone contractor. Other interests include the soft, purring marvels known as cats, labyrinth walking, drumming and percussion, and a range of spiritual, musical and artistic pursuits.