Close-knit company is founded on longevity, customer focus, education and certification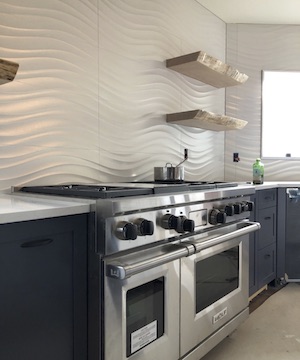 Dilligence Flooring, based in Puyallup, Wash., is true to its name: steady, earnest and energetic effort; devoted and painstaking work and application to accomplish an undertaking.
The company, which has been in business for 17 years in Washington State started in 2005 doing remodeling, and kept up with the times by transitioning to new construction homes, multi-family complexes and mid-sized commercial jobs up to 30,000 sq. ft. Manager/Estimator David Sandana said that the company's specialty is performance, offering well-rounded service in every aspect of tile installation and a solution for most scenarios.
Much of Dilligence's success can be traced to the culture of the company: a close-knit family feel. "Our shortest tenured employee is three years; two have served 16+ years and the rest have over seven years employed," Sandana said. "We take care of business and each other. We often find ourselves in an advantageous position due to our knowledge of the flooring industry and our years of service. We've seen a lot of companies come and go over the years and now we're in a good position due to our nearly two decades of service."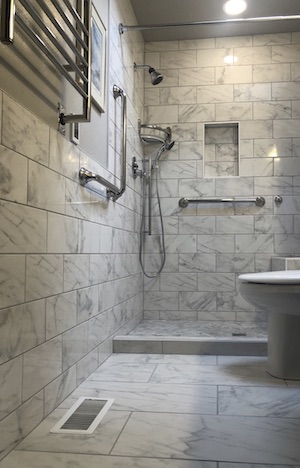 Additional keys to success are staying grounded and customer focused is key to our success," Sandana added. "We focus on being humble and proud of it. Finally, we have employed certified labor, of which there isn't many in this area, and customers seem to appreciate that."
Social media led Dilligence Flooring to join the NTCA in 2019. Initially, the company was intent on its work, eschewing social media, but it discovered that there was a wealth of education online. That appealed to the company, and it decided to rededicate itself to knowledge, joining NTCA to gain access to training and information.
NTCA also provided a way for Dilligence to sharpen its focus and challenge itself. "The way we look at it, due to our affiliation, we have a duty to uphold the NTCA's processes and methods as members," Sandana said. "This mindset gives our team something bigger to work for and be proud of. We represent ourselves better, we provide the best assembly for our customers, and leave no doubt about it when we wrap up a project."
In addition to the education for Dilligence Flooring's team, "being members has improved the way our customers look at us," Sandana said. "We're providing them with quality assemblies we can show them prior to us doing any work. We have also built a network with industry partners through our affiliation with the NTCA, which has given us a resource if or when we have questions as well."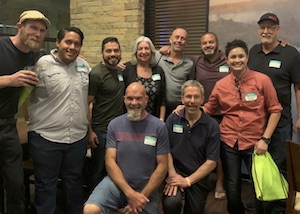 In February 2021, Sandana traveled to Carpet Warehouse in Vero Beach, Fla., to take the hands-on Certified Tile Installer (CTI) exam – the first exam available after the Covid shutdowns. He passed and became CTI #1689. "I had to wait to take the practical for almost a year due to Covid shutdowns, but as soon as there was a test available, I flew down there to get the job done," he said. "I have a couple other employees who could pass the CTI; that is part of our plan for 2022. Being certified has really propelled my mindset and business. Given the choice, I believe customers prefer to have the most capable and knowledgeable installer available to work on their projects. The CTI makes it easier for customers to say yes to us."
Though Covid impacted business with a two-month mandatory state shutdown and another shutdown after several employees contracted Covid, the business – and the employees – recovered. Sandana is looking forward to a prosperous 2022, with some challenging projects ahead.
"My satisfaction from being a tile contractor comes from the variety of projects we can perform," added. "After thousands of projects, no two have been the same. The constant change in materials, color, shapes and design keeps things fresh and interesting. I believe there has never been a better time than now to be a tile contractor."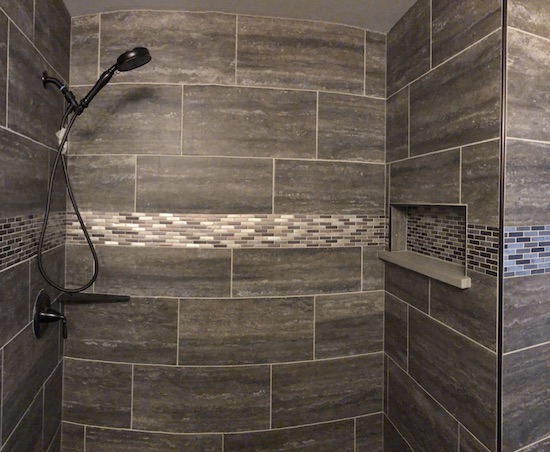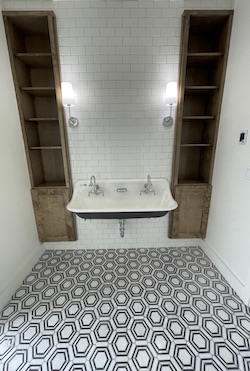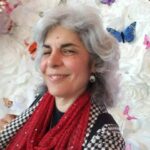 Editorial Director and Senior Writer for TileLetter and TileLetter ARTISAN
Lesley Goddin has been writing and journaling since her first diary at age 11. Her journey has taken her through a career in publishing and publicity, landing her the editor position of TileLetter and its special publications in 2006. Her goal is to educate, inspire, recognize and encourage those in the tile industry -- especially the tile and stone contractor. Other interests include the soft, purring marvels known as cats, labyrinth walking, drumming and percussion, and a range of spiritual, musical and artistic pursuits.