Swoboda Tile & Stone
melds family tradition, industry training into successful business
---
Six years ago near Omaha, Neb., budding tile setter Jake Swoboda (www.facebook.com/SwobodaTileStone) was learning how to "always do things right, the first time," as his uncle taught him the basics of the trade. Swoboda now specializes in residential renovation and new construction, specifically tiled showers and bathrooms. To achieve the excellence he sought, he supplemented the foundation laid down by his uncle with manufacturers' trainings, online resources and interaction with other installers in the Omaha area.
Two years ago, Swoboda took his tile setting career up another notch, by joining the NTCA and successfully passing his Certified Tile Installer test, becoming CTI #1398. 
"I joined the NTCA to help further my own knowledge and skills of the industry," Swoboda said. "What really makes it worth it, for a younger installer like myself, to join the NTCA is the online resources and amazing technical support that is available to every member. Any tile question I have on the job, I know I can call the NTCA for an answer and solution."
His CTI status adds another boon to his business. "Being certified has helped me and my business immensely," he said. "I explain the certification to my customers, and I think it puts a lot of minds at ease that I know what I am doing. It shows them that it's not just me saying that I know how to install tile properly, but that I have been tested and certified to install tile to industry standards."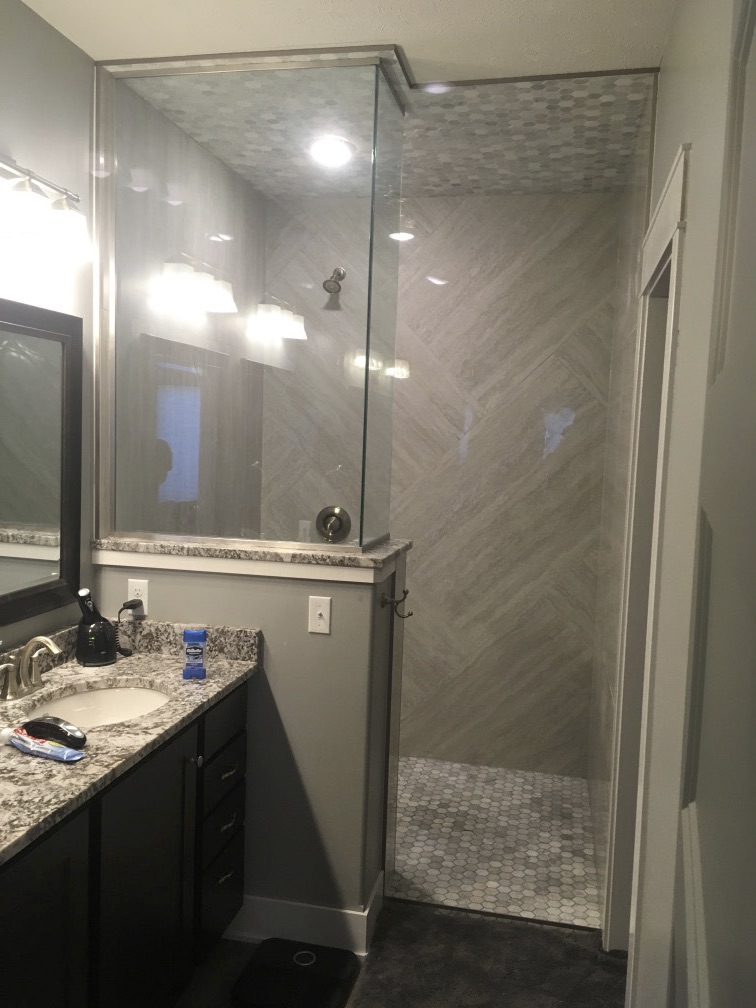 Swoboda Tile & Stone projects
Swoboda has a passion for the artistry and technical excellence in his work. "The greatest joy that I get from being a tile contractor is working with customers to make their vision for their projects come to life, and knowing that the prep work underneath the tile will be rock solid for many years to come," he said.