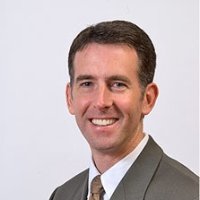 The article below provides a brief high-level summary of the construction outlook for both the residential and commercial markets, including an estimate of tile consumption for 2018.
Residential construction
Residential new and remodeling construction plays a significant role in tile consumption and is a key barometer to the overall economy. Over the past several years, the residential market has continued to climb out of the trough from the recession, and has shown growth throughout 2017. Home values increased again in 2017 while existing home inventory remained at normal levels. Overall, residential growth looks forward to continued expansion in 2018.
New Housing starts – 2017 total new housing starts increased overall only around 3% over 2016. Single-family starts were relatively healthy, increasing over 2016 by almost 9%, however multi-family construction dragged the overall category down – starts for multi-family were down close to 8% after some high growth years in 2014 and 2015 resulting in overbuilding for the segment. For 2018, new total housing starts are projected to only increase close to 3% again, with single-family up only around 5% and multi-family slightly down versus last year. Total units again will hover around 1.3M. The impact from the Tax Cuts and Jobs Act signed into law recently will most likely dampen housing activity in very high home value markets ($1M or greater homes). However, it will not impact the majority of U.S. home owners, since they are still able to deduct interest payments on mortgage debt up to $750,000 which includes new mortgages or improvements made from December 17 through 2026.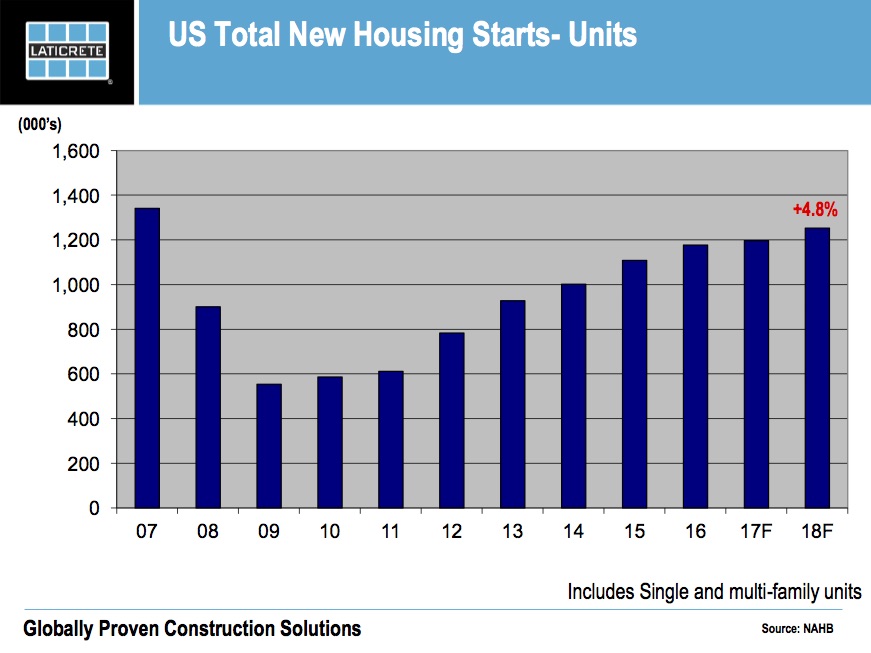 Residential Remodeling – Remodeling is the other and larger side of the residential market place and has performed nicely throughout 2017 and is forecasted to lead again in 2018. The housing industry continues to benefit from robust sales of existing homes and is running at historic lows of inventory. According to many construction indicators, there is widespread agreement that residential remodeling spending will increase in 2018 versus 2017, at a mid- to high-single digit rate.
Residential remodeling continues to benefit from factors impacting new housing starts. As with the last several years, Millennials are remaining at home longer, and older individuals are choosing to remain at home or "age in place." This will spur home remodeling and will continue to result in solid growth again in 2018 with bathrooms, kitchens and in-law room additions driving remodeling activity. Rising home values and continued low interest rates are allowing homeowners to take out home-equity loans for the remodeling project. This is driving demand across all aspects of construction – especially for new tile or stone flooring!
Overall, we forecast the residential market to account for close to 60% of all tile consumption in the U.S. in 2018. It will drive growth for flooring, with kitchens and bathrooms as the main project types. The new tax law mentioned above will however bring down a percentage of remodeling spending on very expensive homes – as deductions on interest will be capped – but overall the segment will be strong in 2018.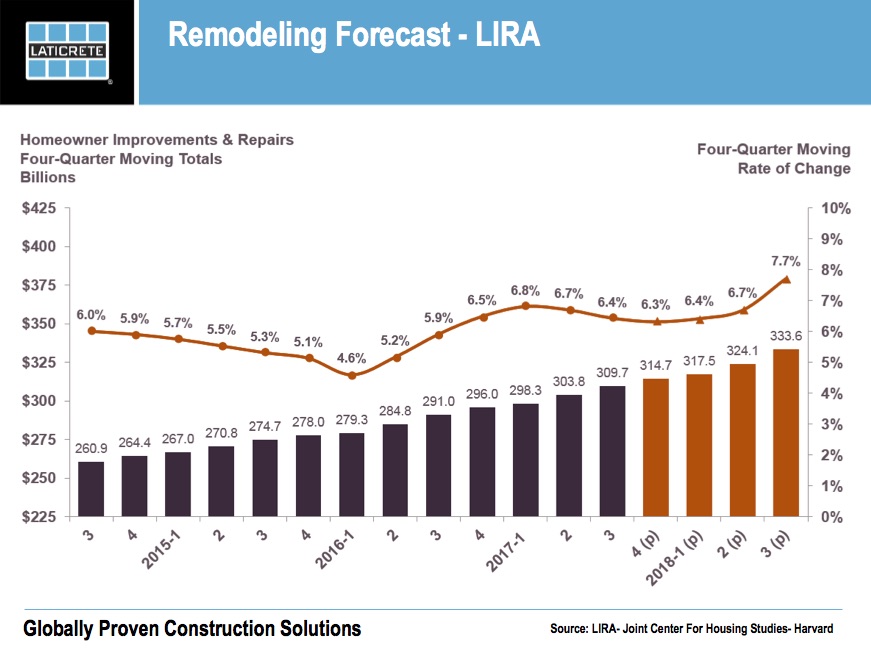 Commercial Construction
We forecast the commercial construction segment to experience steady growth in 2018, between 3% and 5% in new square footage over 2017. The commercial segment is being aided by a continued easing of lending standards that allow for more of the much-needed financing for large projects, combined with an increase in demand for commercial lending. Whereas the Tax Cuts and Jobs Act may lessen housing activity in very high-end home markets, the impact of the law is favorable for commercial construction due to reduced corporate tax rates, thus providing an incentive for investment. In addition, favorable commercial lending policies and recent survey results among architects show an increase in demand for services, so the environment is very favorable for expansion.
Looking within the commercial segment, low single-digit growth is basically forecast across most verticals with education and office building activity leading the way. All regions across the U.S. – except the North East – are poised for growth, with starts in the South Central and Mid-West states forecast to have the largest percentage of growth when looking at value of total starts.
Tile consumption 
As previously mentioned, 2017 residential construction experienced another solid year of growth for new and remodeling activity, and commercial construction increased modestly in terms of square footage. Based on this, we believe tile and stone combined consumption will increase to ~ 3.5 billion square feet in 2017, an increase around 4%.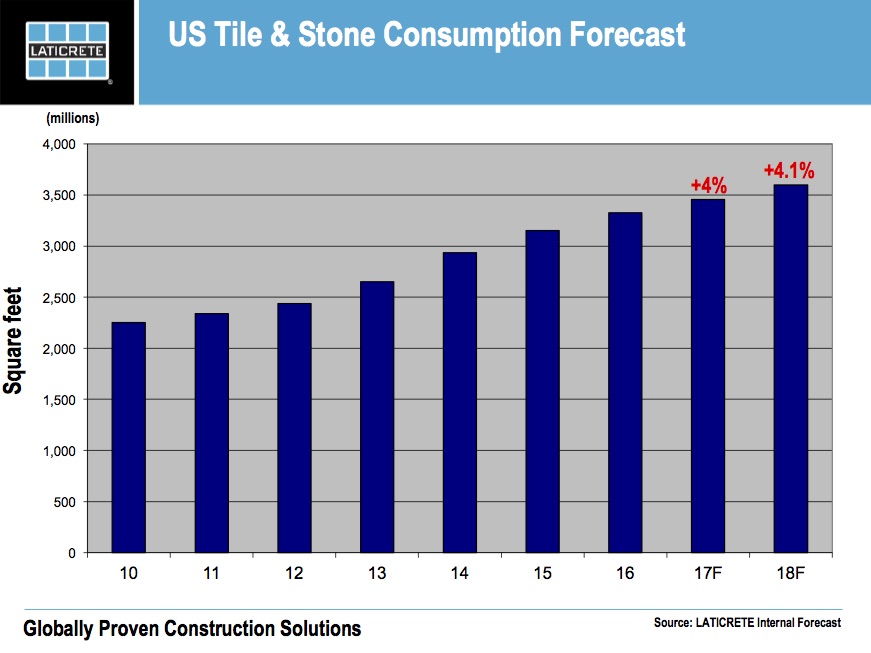 Based upon the above-forecasted growth in each market for 2018, we can segment the ceramic tile and stone industry accordingly, and calculate the respective share in square footage of each segment with applicable growth percentages based upon the 2018 outlook. A conservative estimate range for 2018 indicates combined tile and stone consumption growth of between 4% and 6% to approximately 3.7 billion square feet.
Tile and stone consumption estimates are naturally subject to all the macro-economic and subsequent construction market risks as well. The recent tax law – coupled with a charged political environment – plus a myriad of changes in key markets around the world can instantly impact forecasts.
As with last year, all of the major institutions that track and forecast construction activity are projecting growth for 2018 at various rates.  It is that consensus which makes us confident that we are looking forward to an exciting 2018, and continued growth of ceramic tile and stone!