The desire to connect to nature and bring the outdoors to interior spaces has led to huge demand for tiles that mimic the look of wood, stone, and other natural materials. Discover some of Emser Tile's newest products in its One With Nature collection that will help achieve a beautiful, nature-based design.
Ravenna
This glazed ceramic comes in 7″ x 24″, in a matte finish. Ravenna™ provides the warmth and authentic look of wood with the durability of tile. The subtle three-color palette ranges from cool to warm and is sure to create a cozy and inviting space.
Prodigy
Choose from two sizes in this glazed body match porcelain: 12″ x 24″ or 24″ x 24. With a nod to the beauty of nature's stone looks, Prodigy™ provides pure sophistication. Outstanding in every way, this USA-made collection provides the foundation for any project seeking style.Prodigy comes in matte and polished finishes in five colors.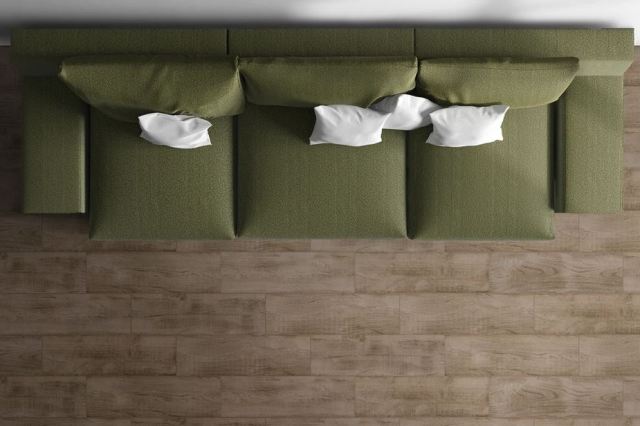 Lynnbrook
Matte finish 9″ x 36″ glazed porcelain Lynbrook™ channels the beauty of natural wood with the benefits of tile. This elegant series pays attention to every detail, from the meticulous duplication of graining to the three sophisticated colors available.
Hues
Now available in 4" x 4" square tile, Hues™ brings a sense of nature to your next design project with its organic surface texture and six calming mud-essence colorways.