At Trendsetter Tile & Stone, shower systems are built to last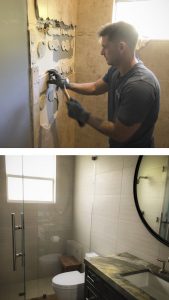 In Coral Springs, Fla., Trendsetter Tile & Stone has been specializing in curbless entry showers, manufacturer warranted showers and outstanding communication with clients since 2007. Owner Mike Weaver said the company – which is locally licensed in Palm Beach and Broward County, Fla. – focuses on residential and commercial remodels, shower installations, bathrooms and backsplashes, "wherever the details matter most. Our motto is 'Shower Systems Built to Last'," he said.
To keep a steady stream of excellence in its installations, Weaver said, "We take part in every seminar and training event whenever possible. The NTCA Regional Training was excellent, and we're looking forward to more of those."
Trendsetter Tile & Stone jumped on the NTCA bandwagon in 2013, with Weaver serving as NTCA Region 4 State Director. Together with NTCA Arizona State Ambassador John Mourelatos, Weaver helped establish the NTCA Round Table Discussions.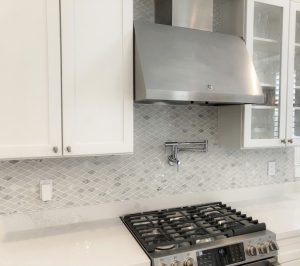 "I meet a lot of installers from around the United States, and I have told them the reason I am a member of the NTCA is because while I don't have to know all the answers, I do have to know where to find them," Weaver said. "The NTCA provides me with resources, and community to get my answers fast."
One of the greatest values NTCA offers Weaver is staying "current with the pulse of the industry and continuing our education year round. We have an excellent understanding of the TCNA Handbook and ANSI manuals thanks to the NTCA. The ability to determine the appropriate method needed for a specific shower receptor, as well as knowing how to communicate that to the client, all stems from the NTCA keeping us well supplied with educational material."
Similarly, certification offers Trendsetter great value. Weaver himself is Certified Tile Installer (CTI) #146, and Garrett Gaspard, co-owner and lead installer, is CTI #6131. "Taking the exam to be certified is a very gratifying experience," Weaver said. "Our clients are delighted in the fact that we have had hands-on testing in combination with a knowledge-based exam."
Trendsetter's ability to take on as much or as little work as it likes, along with the specific type of work it likes to do, makes being in business very enjoyable, Weaver said. "We know shower systems well and it makes the work feel easy; the actual work of installing is the least stressful thing about being in business."