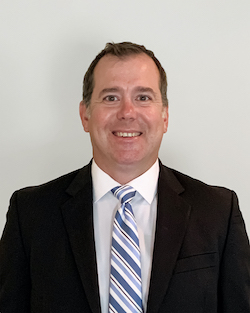 Lexington, KY: August 9, 2021 – Florida Tile is pleased to announce the promotion of Mike Vail to Chief Sales Officer. Vail will assume responsibility for maximizing profitable growth for the Florida Tile and Cotte d'Este USA brands.
Prior to accepting this position, Vail served as Florida Tile's Vice President of Branch Division. During his 22-year tenure with the company, he has earned successive increases in responsibility including roles of Regional Branch Manager and Regional Director of Sales and Distribution.
"I am excited to take on this new role," said Vail. "I strongly believe in the strategic direction of this company and look forward to continuing our momentum."
"We are fortunate to include Mike as an Officer of Florida Tile,"
adds Michael Franceschelli, CEO. "For more than two decades Mike has been a significant and respected contributor to our company success. In this new role, he advances to the next step in impacting results at a senior executive level."
---
Florida Tile is a fully owned subsidiary of Panariagroup, a leading manufacturer and distributor in over 60 countries around the world with six manufacturing facilities in Italy, Portugal, and the USA.