At the end of June, seven design principals from firms across the U.S. gathered at Florim USA's Clarksville, Tenn. new 7,500 sq. ft. Welcome Center as part of a twice-yearly gathering to discuss topics including sustainability in designs, color trends and ongoing projects.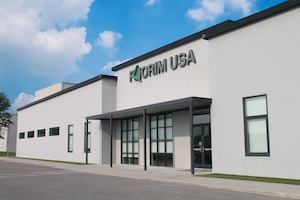 But that wasn't all they discussed.
The design group became part of a two-way dialogue with not just Florim, but also with an educational panel of industry experts assembled by the National Tile Contractors Association (NTCA). Florim requested NTCA to start an educational dialogue with their Designer Advisory Council participants about technical aspects of tile and the advantage qualified labor can bring to designer's tile projects.
"Open conversations between the design and installation community will elevate our industry," said Jacki Adams, Vice President of Business Development for Florim's MILE®stone brand, who organized the event.
The program sought to answer technical and trend questions about:
Large-format tile
Porcelain slabs
Grout joints and movement accommodation
Sound control
Installing mosaics
Construction documents
The NTCA group included NTCA Five-Star Program Director Amber Fox, NTCA Five-Star Contractors Rod Owen of C.C. Owen Tile Company, Inc., NTCA Past President Martin Howard of David Allen Company, and LATICRETE President and COO North America, Ron Nash.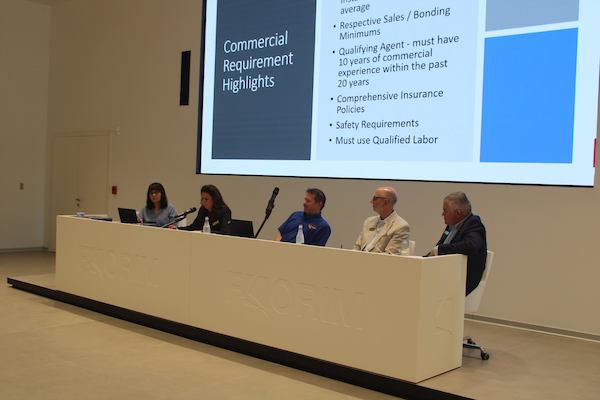 "The panel was a great opportunity for the two contributing ends – one that has the vision, the other that brings it into reality – to connect and understand each other's challenges," Owen said.
Fox said the discussion centered around the educational opportunities available through NTCA, such as NTCA University and the Department of Labor NTCA Apprenticeship Guidelines to utilize for on-the-job training.
The NTCA team also discussed the Regional Trainings and NTCA Workshops conducted by the NTCA Training Team, illustrating how NTCA impacts the industry in terms of education. The team presented NTCA Training Director Mark Heinlein's "Alphabet Soup of the Industry," to clarify association acronyms such as National Tile Contractors Association (NTCA), Tile Council of North America (TCNA), Ceramic Tile Education Foundation (CTEF), American National Standards Institute (ANSI) and Certified Tile Installer (CTI), and to identify industry players and their roles.
Partnering with qualified labor for the best outcome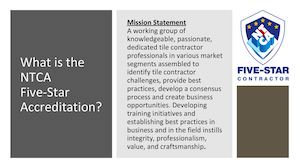 Fox explained the process of NTCA Five-Star Contractor Accreditation and an emphasis on integrity, professionalism and craftsmanship in those NTCA Five-Star Contractor candidates. The team explored how the A&D community can utilize qualified labor language found in MasterSpec and BSD SpecLink to support their projects, encouraging A&D professionals to bring the language into the specification process early and reaching out to qualified contractors. There was also an explanation of the Advanced Certifications for Tile Installers (ACT) credentialing.
"You create a team so contractors can be a partner and a resource for [designers] instead of being an adversary," Fox explained. "We also touched on the fact that if A&D professionals spend a lot of time and effort on design – leaving the question of who will do the installation to chance – that doesn't get them a finished product as their vision. It's important to put as much attention into the tile contractor as they do with selecting materials and systems."
NTCA Five-Star Contractors: a designer's best ally
Fox added that, "It's hard to be a jack of all trades." A&D professionals have to consider a whole range of products for their projects – electrical, plumbing, finish products, etc. But Fox pointed out that at NTCA "tile contractors and tile installation are our passion!" she said. "Tile may only be 5% of a designer's project, but to us it's 100% of our focus, so the association is a great asset and a great ally."
Owen added, "There are different techniques, standards, materials, and tools for the different types of tile available. This enhances the need to partner with a company that understands and respects these differences and therefore employs validated tile setters to install them."
Adams said, "Our designers welcomed the open conversation, especially as it included large-format tile installations: the myths vs. the truth. It was very eye-opening for our council."
One of the requests the installation team received was "Help us fight the fight so the project doesn't get VE'd (value-engineered) out. What can we do to make pricing palatable so clients don't switch out products we've speced?" Fox encouraged design teams to plan ahead – "If you are going to use large pieces, plan ahead with a mud bed to get the flatness you need," for instance.
LATICRETE's Nash jumped in on that question, noting that if the decision is to use a self-leveler like LATICRETE's SUPERCAP pumpable underlayment, then foresight and communication with the concrete contractors can help save some cost, by leaving a rougher finish.
"Planning ahead of time to transfer some costs from one part to another makes the pricing more palatable," Fox said.
Understanding the standards
"Jacki Adams with Florim did an excellent job putting the event together," said David Allen Company's Howard. "She brought together a cross section of interior design professionals with interest in specifying and using ceramic tile in projects. NTCA's Amber Fox did a great job of introducing and explaining the role of NTCA in the industry. She also outlined the importance of specifying qualified labor and how to determine who is qualified, and arranged for each participant to receive the latest version of all the ANSI Standards, TCNA Handbook and the NTCA Reference Manual. We were able to help the designers understand that intimate knowledge of these standards is vital to the proper use and installation of ceramic tile. We helped them gain a better understanding of the complexity involved with installing gauged porcelain tiles/panels, as well as the specialized tools and training required to follow the ANSI installation standards.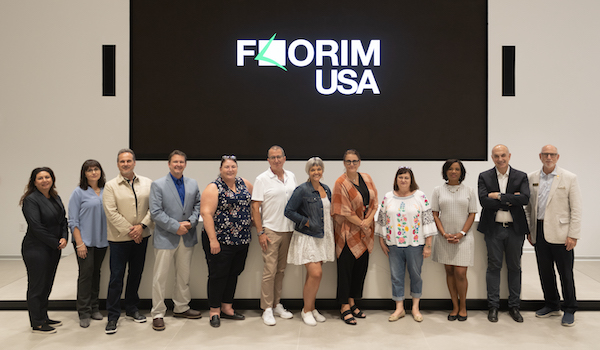 "Most of the designers expressed a growing use of mosaics in their projects and were interested in learning how to keep grout joints uniform," Howard added. "We were able to help them understand that there are manufacturing tolerances as well as installation tolerances that come into play with mosaics. This opened up the conversation about tiles not manufactured to meet ANSI A137.1 or A137.2 and some of the precautions of specifying these products. For example, when using mesh-mounted mosaics in wet areas, they need to understand that most are mounted to the mesh with water soluble glue, which also creates a 100% bond breaker between the back of the tile and the mortar. This will lead to a failure almost every time."
The session was so well received, that plans are in the works for a follow-up program. Adams called the Welcome Center the "perfect venue for a variety of educational programs, in partnership with organizations such as the NTCA, amongst others.
"We are doing amazing things at Florim USA, producing the industry's first porcelain tiles with a carbon neutral certification for our MILE®stone brand, and adjusting our manufacturing processes to be the environmental leader in porcelain tile manufacturing," she added. "We want to set the standard for other companies to follow, both inside and outside of the tile industry, so we are welcoming companies to partner with us and learn, so that together we can change the world."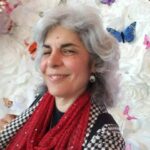 Editorial Director and Senior Writer for TileLetter and TileLetter ARTISAN
Lesley Goddin has been writing and journaling since her first diary at age 11. Her journey has taken her through a career in publishing and publicity, landing her the editor position of TileLetter and its special publications in 2006. Her goal is to educate, inspire, recognize and encourage those in the tile industry -- especially the tile and stone contractor. Other interests include the soft, purring marvels known as cats, labyrinth walking, drumming and percussion, and a range of spiritual, musical and artistic pursuits.