"Growing a company today with a focus on tomorrow"
Family-owned since 1955, Louisville Tile is one of America's leading independent tile distributors and has built a solid reputation providing state-of-the-art tile and setting material solutions, with the highest levels of integrity and professionalism. Its 13 locations in Kentucky, Ohio, Indiana, Michigan, and Tennessee provide customers in these areas with design expertise and sales assistance as well as product availability. The company is known for its family-like environment and caring investments to ensure future growth in every area relevant to its business.
The company has made numerous announcements in adding key positions in leadership recently. One important addition was the hiring of Matt Saltzman, the new CEO of the company. I was fortunate to interview Matt and get his thoughts on our industry as well as learn about the direction of this outstanding distribution company.
There have been a lot of changes at Louisville Tile in the past year, including you being named the CEO of the company. Since you are new to our industry, tell us how this appointment came to fruition.
I knew very little about tile before I got here. My background is primarily finance, and Wall Street. I moved to Louisville years ago and managed JP Morgan in Kentucky and Tennessee. I had my own business for years here and worked primarily with change management, turnaround, resetting vintage or historic companies, etc. Through that I was brought in to help Louisville Tile reset their banking relationships. As we did that, the Board of Directors realized that there were opportunities to modernize the company to state of the art. We worked together for about a year to put processes and policies into place and to update the vision and mission. I soon realized what a great opportunity there was with Louisville Tile and I was named the CEO of the company.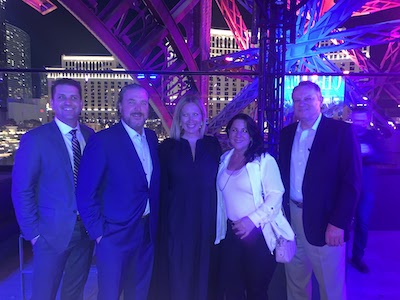 Tell us a little bit about the company structure and your plans for growth.
This is a family-owned business, and I was hired to help guide the company to the next level of success. The people here are amazing. The objective is to transform Louisville Tile to the absolute market leader and dominant distribution company of the future. We are currently in five states and have 12 branches right now. In a changing world of distribution, we are proud of our family-owned structure and roots. It is one of the last distribution businesses that hasn't been rolled up or consolidated at this point. To compete in today's market, we will invest in technology and data management. This allows you to make good decisions about the future as it relates to growth.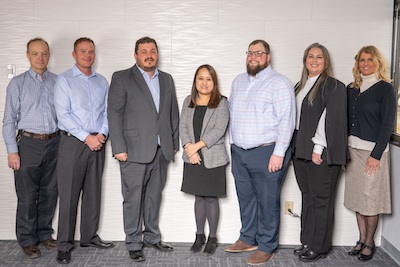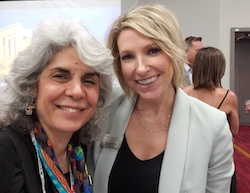 Once we established financial stability, we started hiring top people in key leadership positions. We started with a top Chief Financial Officer (CFO) who could lead us financially through this process. Then we started acquiring talent. You can't take market share without the right people on your team. We focused on adding talent both inside and outside the industry. We reorganized the company with this talent to allow for accountability, execution and ultimately growth. We have a platform that includes technology, people, resources, and financial stability. We are ready to go. We do intend to expand our footprint in the geography where we are comfortable, and we expect you will talk about Louisville Tile in the same breath that you do about other leading companies in distribution like Arizona Tile, Virginia Tile, and Emser to name a few. We will be a significant regional player, and you will be able to run your fingers down the middle of the map in the U.S. and you will find us.
How does all the hiring you have done affect your structure to grow and service your existing customers and suppliers?

We have formed a North and South management team now, from regional managers to branch managers and technical and sales support. We also have general managers of the showrooms in these areas, as these are key positions to service our customers. We have brought in a leader in logistics to manage getting the product to the customer. We have a leader in marketing, which is our last piece to promote our activity and plans. Our platform is set. In three to five years, we plan on being two to three times the size we are today. But we will do this organically and profitably.
Will you remain a tile and stone only distributor or will you look to add other types of products to support this growth?
We are looking at product diversification. I think this is essential for us to grow. We will explore products like LVP and LVT but also slabs in stone and porcelain and other ancillary products that support our vision.
We are creating unique relationships with our vendor partners. The old model of packing warehouses with containers and hoping for the product to sell is outdated. Creative relationships with vendors who support our concept to provide product on time without burdening our cash flow is part of our strategy.
One of our new hires is Jeff Starr, who is a portfolio manager. We will carefully select our partners and products who support our vision for growth and profitability. We intend for customers to support us based on the value we supply to them through the whole sales and service process. This has been missing from our industry and we intend to change that. We will be trusted to bring in the right products for the appropriate commercial and residential project.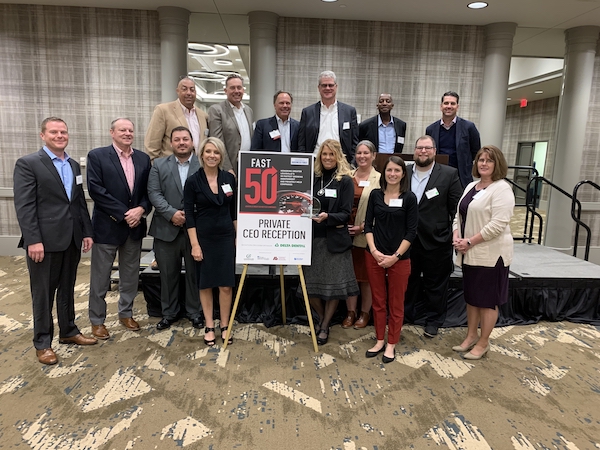 Louisville Tile has a reputation for supporting the tile contractor through training and education. How does your new platform and structure affect that component of your business?
We are going to do even more training to support our customers. We now have two technical trainers to support this effort. One in our North region and one in the South. We also created Branch Team support (a centralized hub to support our locations). Within that we have created Louisville Tile University. This provides continuing education both internally and externally for our customers. We will continue to support the efforts of the NTCA and the CTEF to train and educate. We are even looking into collaborating with an educational group to support recruiting and training new installers in our region. This is something that distributors have not done in the past. As a market leader we want to help provide the tools necessary to address this glaring need.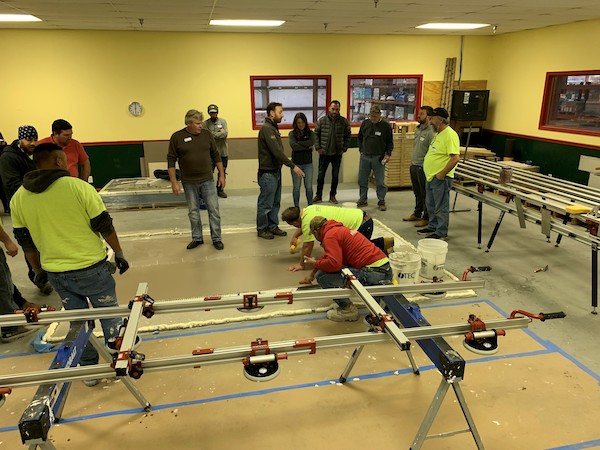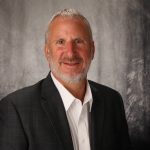 Bart Bettiga is the Executive Director of the National Tile Contractors Association and Publisher of TileLetter. Bettiga is a member of the Board of Governors of Coverings, one the largest tradeshows in North America. He has over 30 years of experience in the tile and stone industry and has served as the NTCA Executive Director since 2002. He is a well known speaker and author on ceramic tile and natural stone distribution and installation. He oversees the financial operations of the NTCA, TileLetter and the Ceramic Tile Education Foundation.