Fueled by passion, exploring creativity, achieving certification in only three years of business
Randall Johnson was only 1.5 years into his tile career when in 2019, he formed The Tile Geek, LLC in Meridian, Idaho. His intense passion for the trade catapulted him onto this path, and ignited a desire to gain his Certified Tile Installer (CTI) credential. And to his surprise and delight, he discovered his innate creativity, and put it to work in custom residential remodels, specifically bathrooms and kitchens that are now incorporating high detail work like scribing and mitering.
Johnson got a taste for tile while mentoring under two local tile contractors who worked on tract homes in the Treasure Valley. Within a year he was lead installer, but the tedium of turning 3-5 houses a week with the same layout, same tile and same builder made him question whether a tile career was for him.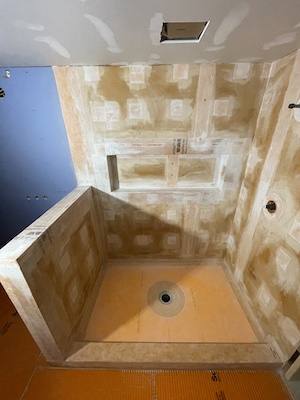 About 1.5 years into the trade, he was gifted with a once-in-a-lifetime opportunity that provided him with a truck, trailer and tools needed to pursue his craft. "I took a leap of faith and started The Tile Geek," he said. "I was inspired and felt the name to be fitting, as 'The Tile Geeks' was the first Facebook tile group I was a part of. Fast forward three years and here we are: gaining five-star reviews on both Google and Facebook, and just thankful to continue learning and having the ability to do what I love the most."
Johnson didn't waste any time pursuing his CTI credential. "I knew what I was up against when I started my business," he said of a state that requires no testing, and only requires $35 and insurance to become a tile contractor. "I knew I had talent, but what I lacked was experience and reputation. What better way to separate myself than becoming certified? It was a very personal goal I wanted to achieve, but the value it has brought me is tremendous. Not only does it display to your client that you understand and can perform the proper steps to build a proper tile assembly, but most importantly that you care about your trade!"
Johnson obtained his CTI #1715 at his first industry event – the 2021 MUD Event – and is only one of seven CTIs in his state. He's planning to become ACT certified as well.
"It's impacted my business in many ways, but the most obvious is it has allowed me the ability to work half as much as I did before and make the same if not more money," he said. "Prior to my CTI, I was subbing from stores primarily, because there wasn't much that set me apart from the next guy. Don't get me wrong, my work spoke for itself, but not being in business long or having much of a reputation in your local market can be challenging for anybody. The CTI has tremendous value, and can be a very helpful tool for those who have not been around long. I am extremely grateful for all of those involved, but most importantly Scott Carothers for creating this thing."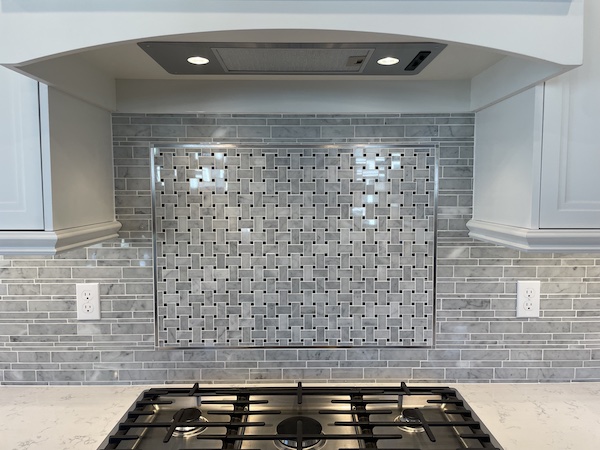 Eight months ago, Johnson joined NTCA. Why? "The resources that are available to the members of NTCA are vast," he explained. "Between free trainings, NTCA University, and networking with like minds, I'm not sure where you can go wrong. I'm really behind the movement of education. We need people out here delivering sound installations and not creating a bad stigma for us tile contractors."
He finds great value in "having others' contact information at your fingertips," he said. "I don't have a whole lot of experience in this trade and occasionally come across things I haven't ever encountered before. There are several thousands of years of experience of those within all aspects of the trade and picking [NTCA member] brains can be extremely helpful. I am one of the proud Ambassadors of my state, involved in the Youth Leadership Committee, and am just very grateful to be a part of such a great group of like-minded individuals."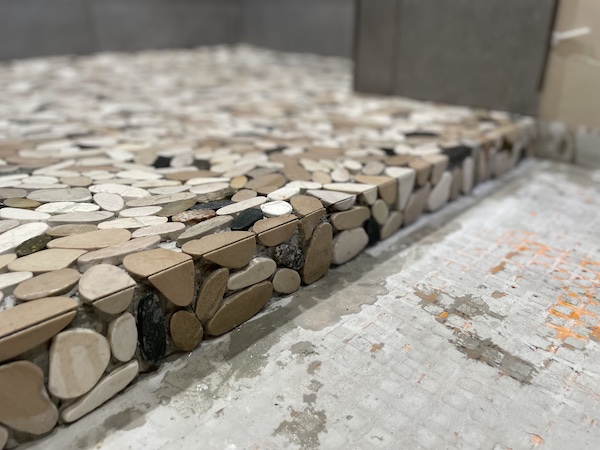 Of his company, Johnson said, "We love to go the extra step to deliver a perfect installation each and every time." His greatest satisfaction is one that he didn't even know he craved until becoming a tile mechanic.
"The thing I love most is my ability to be creative," he said. "I honestly didn't know I possessed any artistic ability a majority of my life, so it was pretty neat to find that within myself. I love bringing people's ideas, visions and dreams to life. It's very rewarding.
"To be honest, tile hasn't been a 'job' for me for quite some time now," he said. "My passion is fierce, and I mean that. I am tile. This is my life."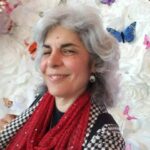 Editorial Director and Senior Writer for TileLetter and TileLetter ARTISAN
Lesley Goddin has been writing and journaling since her first diary at age 11. Her journey has taken her through a career in publishing and publicity, landing her the editor position of TileLetter and its special publications in 2006. Her goal is to educate, inspire, recognize and encourage those in the tile industry -- especially the tile and stone contractor. Other interests include the soft, purring marvels known as cats, labyrinth walking, drumming and percussion, and a range of spiritual, musical and artistic pursuits.