Frances L. Canto celebrated her 100th birthday on August 15, 2020. She is a remarkable woman in her own right — and has ties to several tile industry legends. She is mother to Frank Canto — former NTCA President, NTCA Five-Star Contractor, and NTCA Recognized Industry Consultant — and Phil Canto, technical rep for LATICRETE, and was instrumental in the development of Easy Float products in the 1970s. And of course, she was married to John Canto, who taught the trade to his sons and spawned dedicated industry members in Frank and Phil.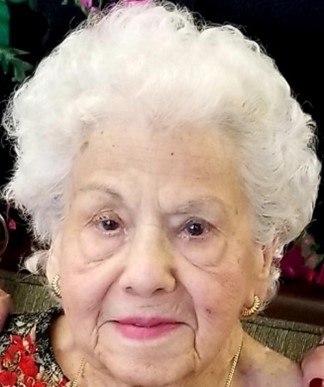 Frances is a lifelong resident and third generation Tampanian, born 1920 in her grandmother's residence. She grew up in Ybor city.
Frances personifies the American Dream. She is the proud daughter of Sicilian immigrants. She spoke Italian, learning English in school and Spanish growing up in the multi-ethnic communities of Tampa and Ybor City. A member of the Greatest Generation, she grew up during the Depression, married her sweetheart, Ciro LaRussa, seeing him off to World War II as a new mom to her first child, Santo (Sonny). After he returned, they settled into Tampa. Another son, Augustine (Gus), and a daughter, Jeanette, followed.
Tragedy struck when Ciro died unexpectedly leaving Frances a widow with three children at the age of 40. She sacrificed to raise and educate her children, sending all three to Catholic schools and on to college despite her modest income. She spent her entire 30-year career working for the Hillsborough County Clerk's Office, initially in the beautiful old courthouse where the Tampa Police Department headquarters now stand. Her name appears on many local marriage licenses that she issued during her time in the Marriage License Department. As a notary public, she also performed many marriages for Tampa families at the office and in her home. She was a working mother throughout her career before that was common, coming home every night to prepare home cooked delicious meals for her family and taking care of their needs.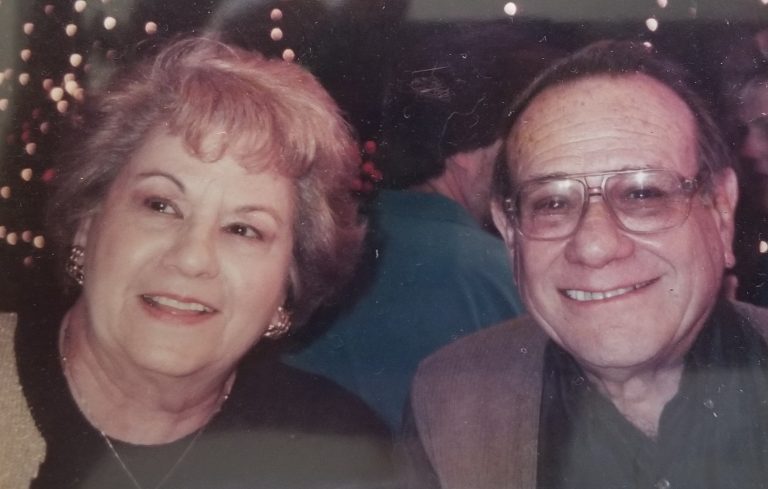 Frances found love again and married her second husband, John Canto, whom she met at an Italian Club dance. Through this marriage she gained three more children, Frank, Phillip, and Terry Canto and began a blended family of six children. Frances and John enjoyed 37 years of marriage until his death in 2001. Frances loved to dance and for most of their marriage they had weekly date nights with dinner and dancing at Tampa's popular restaurants and nightclubs.
Today Frances is Nana to 10 grandchildren, 17 great grandchildren and one great-great grandchild. Needless to say, she did a lot of babysitting.
Frances is well-known as an excellent cook of Italian, Latin, and other cuisines and for hosting countless family dinners and parties. Her spaghetti sauce and meatballs are legendary, taking second place in Maggiano's Meatball contest 15 years ago. (Frank jokingly said it was rigged! ). She was happiest surrounded by her family and friends, making sure everyone has their fill of food and drink.
A devout Catholic, Frances was a member of St. Joseph's and later of St. Lawrence Catholic Church and long-time member of the Sons of Italy and the Italian Club.
A Patriotic American born less than two weeks before women gained the right to vote, Frances cherishes that right, never misses voting, and recently handed daughter Jeanette her completed mail-in ballot to cast. She is a lifelong daily newspaper reader, is up to date on current events, and shares her opinion on matters of the day and political figures. Frances drove until she was 95 and lived alone in her home until she was 96, when she moved to her current residence at Brookdale Bayshore.
Frances is dearly loved and admired for the values she has lived and instilled – devotion to family, faith, hard work, grit, determination, making the best of difficult circumstances, enjoying life and many more. She continues to inspire all who know her as a feisty centenarian who always lets you know what she thinks.
Frances has suffered greatly being away from family and friends during the Corona virus pandemic. Although the family was not able to have the big celebration envisioned due to safety concerns, it is grateful she is able to celebrate her 100th birthday. Much love is wished to Frances – Salut, e Cento Anni!