ARTO builds beauty from around the world
ARTO has gone from a one-man manufacturer/installer to a second-generation manufacturer with 90 employees in less than 50 years. Originally known only in the city of Los Angeles, now ARTO products are installed all over the world.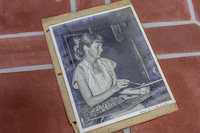 The company is better described as a legacy – one that brothers Vod and Armen carry forward from their father Arto Alajian. Arto's father was born in Armenia and was a child refugee of the Armenian Genocide. Born in Alexandria, Egypt, Arto was classically trained in the arts and was exposed to the ancient art and architecture of Egypt and the Middle East. In Egypt, he learned the art of designing and making handcrafted leather shoes in his father's shoe factory. When the revolution came to Egypt, he fled to Beirut where he worked for British Airways. When turmoil began in Beirut, he set his eyes on North America, visiting New York, Boston, Houston, and Vancouver, finally making his home in Venice, Calif. To support himself he took a job as a milkman, while studying to be an airplane mechanic at night. He met Canadian mural artist Irene Berchtenbreiter, who became his girlfriend. She framed her murals with lightweight thin brick veneers that had an Old World appearance. As a way to make additional income he sold this brick to the customers on his milk route. The thin brick became so popular he quit his job and started ARTO Brick in 1966.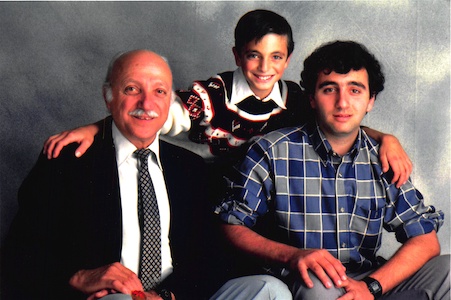 Over the years his many products have been used throughout the world in large commercial projects, restaurants, retail stores, hotels, resorts, mansions, and in the homes of movie and TV stars and regular hardworking people like Arto. In 2014, after living his American dream, Arto Alajian passed away, but not before passing ARTO Brick on to his sons.
Armen Alajian said, "We are taking what he gave us as a great legacy and adding onto it and making it an even longer legacy." The company has a lot of heart, from the dedication and affection of brothers Vod and Armen working together, to all the parts of the "village" that comprise the company's business – artists, co-workers, salespeople, truckers, architects, dealers, installers. "We give people the best product we can," said Vod.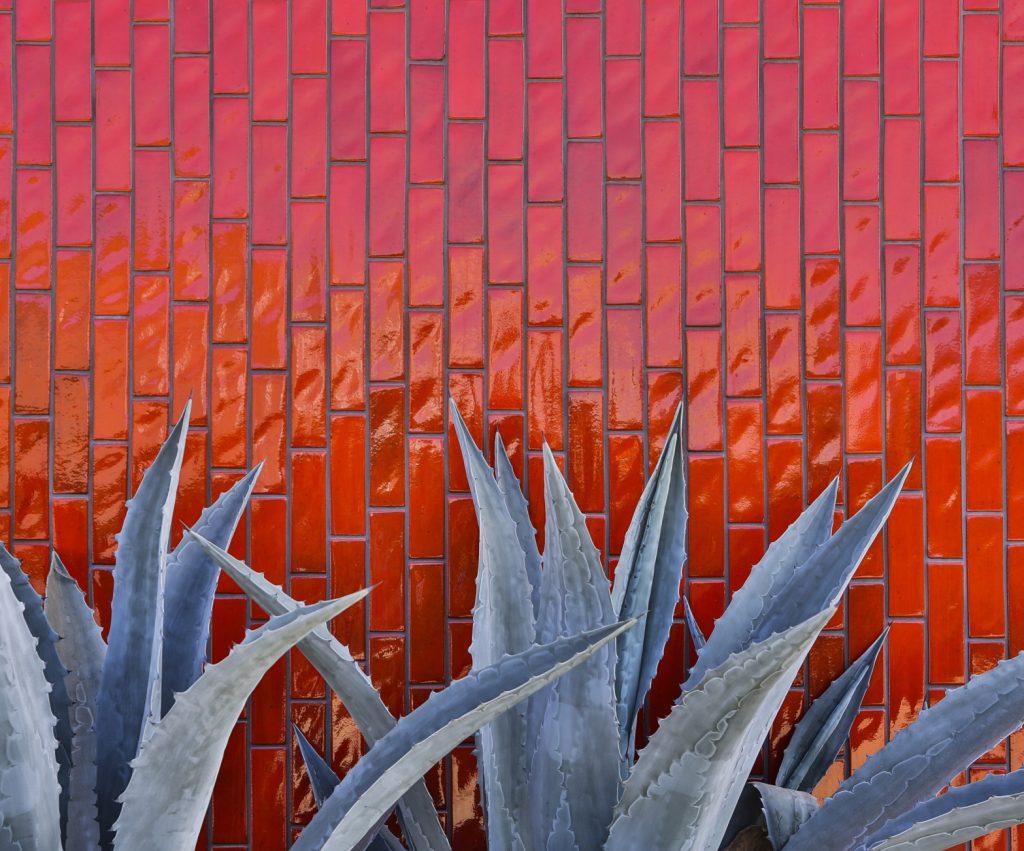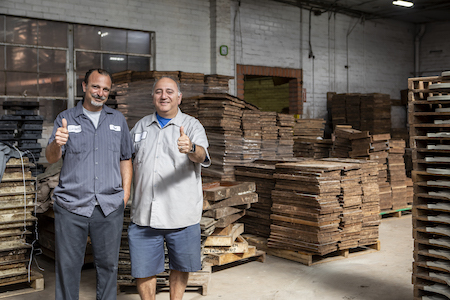 ARTO operates in three buildings on two acres to produce approximately three million square feet per year of ceramic and concrete products the traditional way – with skilled human hands, local materials, and hard work. ARTO makes truly unique handcrafted products that attract customers who are unique themselves and want that represented in the items they use to make their spaces distinctively their own.
ARTO's concrete tile pavers are the bread and butter of its business and make up at least 40% of sales, Armen said. The Artillo Collection dominates with its distinct history and look. The other 60% is divided fairly equally between the stoneware division and brick division.
Beautiful designs, a range of tile bodies
"I love the products we manufacture," Armen said. "Rustic is not for everyone. We have many, many different options depending on the customer's idea of what rustic means for them. True rustic means a 'living finish.' We offer everyone who finds us their level of comfort of 'true rustic' – the living finish of our concrete tiles to our no/low maintenance Porcelain Collection and in the middle our Stoneware Collection.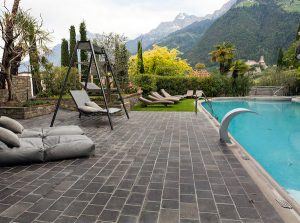 "Concrete is an alternative to soft terracotta from around the world," Armen said. "We offer more color choices, shapes and the opportunity to order 10 square feet or a million square feet of something made just for the customer. Our 3/8″ handcrafted ceramic high-fire terracotta can be used in submerged or frost freeze conditions, and is the apex of terracotta."
Armen was inspired to adopt a porcelain line while at a trade show in 2010 where he met Francesco "Checco" Camellini. "I saw his collection and thought 'If I had a porcelain factory, I would make this.'" Camellini's roots are in terracotta as well, and he has developed his KRONOS Collection of porcelain in Sassuolo, Italy, as a luxury line. The partnership between Camellini and ARTO has been very successful. "Just recently he asked us to work on a project in Europe with him, using ARTO products," Armen said. "I consider Checco an artisan as well."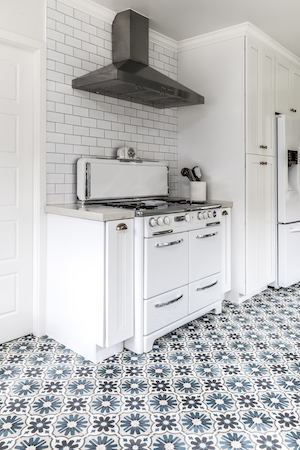 Armen said "Everyone loves it," of ARTO's Artazzo terrazzo line, which is ramping up into production. "We have done a big mall and a Mexican restaurant. I look forward to making terrazzo even when it's out of fashion and being the last manufacturer of it. I will add it to our heritage collection!"
Some ARTO products are stocked and immediately available for shipment. Others are custom and made to order; these can take up to about 10 weeks for delivery.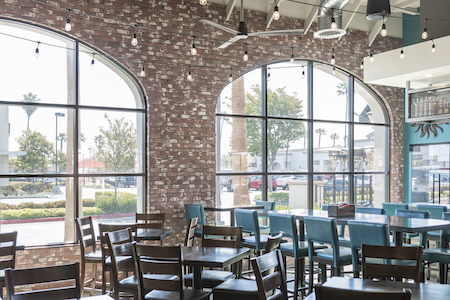 The look of ARTO
Designs in the concrete or ceramic or porcelain collections can be common to both tile bodies; some designs are distinct to concrete or stoneware. "My
ideal is to mix the two together in projects," Armen said. "A common installation could include our concrete tile for the floor with ceramic decos, which is a very beautiful and timeless look."
Inspiration for ARTO designs comes from many sources, Armen said – things he sees, or works collaboratively with his team to create, to something brought to him from a dealer or designer or even a customer who wants to turn their vision into reality.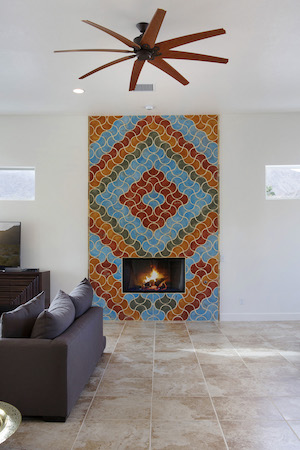 "Designers are special; I can make anything they want," Armen said. "First, they need to stream the dream. We can always edit it later, but I don't want them to stop the vision.
"We love our dealers!" he added. "We offer the dealer a factory in their pocket, whether it's private label, meeting a customer's specific need for a product they cannot find, or filling the niche for rustic products no one else makes."
ARTO has the highest regard for skilled installers. Armen explained, "One of my common saying is, 'Give a good installer tile made of dung and they will make it look like gold, and give a bad installer tile made of gold and they will make it look like dung!' I can't give any advice to a good certified CTEF installer – they know what they're doing. For a 'new to ARTO' installer, I would encourage them to do their own homework."
ARTO's concrete and stoneware are installed the same as ceramic tile, with no special instructions, Armen said. "We have created a new ASTM standard for concrete, work with other companies like LATICRETE to standardize installation methods, and offer warranties for concrete installations."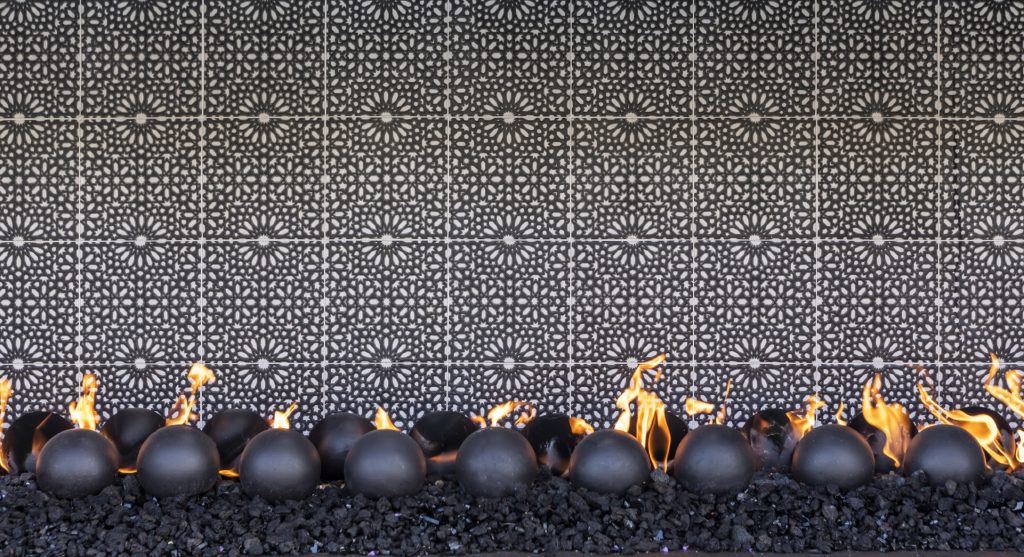 See ARTO: video, YouTube, Instagram
The company maintains a connection with the public through an ample offering of videos on its website, arto.com. I counted 35 videos that range from company history, through educational, technical videos, introducing ARTO staff, project highlight videos, new product videos, and many more. And that doesn't even count the company's posts on Instagram, which Armen said numbers in the hundreds – and new batches of YouTube videos every three to six months.
"There are many kinds of learners and between pictures, written words and video no matter what we do now it's not enough, not good enough," Armen said. "I look forward to adding to the quality of our story and being more consistent.
The videos have made a tremendous difference in our business," he added "They allow the small companies to grab the same market share as much larger companies, and have helped to build ARTO's brand, which takes us out of being a commodity."
This dedication to reaching out to its customer is a core quality of this people-driven company, which elevates design, customization and all the people in its network to the level of being as special as its beautiful and unique tile products are. – Ed.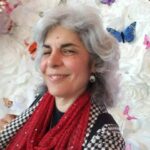 Editorial Director and Senior Writer for TileLetter and TileLetter ARTISAN
Lesley Goddin has been writing and journaling since her first diary at age 11. Her journey has taken her through a career in publishing and publicity, landing her the editor position of TileLetter and its special publications in 2006. Her goal is to educate, inspire, recognize and encourage those in the tile industry -- especially the tile and stone contractor. Other interests include the soft, purring marvels known as cats, labyrinth walking, drumming and percussion, and a range of spiritual, musical and artistic pursuits.