Curri, the technology platform revolutionizing last-mile construction material delivery, is making things easier for contractors to get what they need on the jobsite and for distributors to deliver critical materials on a project.
Thousands of customers, including Ferguson, Graybar, Rexel, Platt as well as independent contractors, already utilize Curri to deliver their time-critical shipments throughout the U.S. They trust Curri to quickly and securely deliver complex loads ranging from heavy machinery to lighter equipment such as long pipes or struts, large appliances like water heaters and refrigerators, or several pallets and tile bundles.
"Suppliers who don't have the ability to make urgent, on-demand, or long distance deliveries are leaving sales on the table and risk losing customers and business to suppliers who do. Fleet Augmentation is the secret weapon of suppliers who care about getting material in their customer's hands, fast," said said Matthew Lafferty, co-founder and CEO at Curri.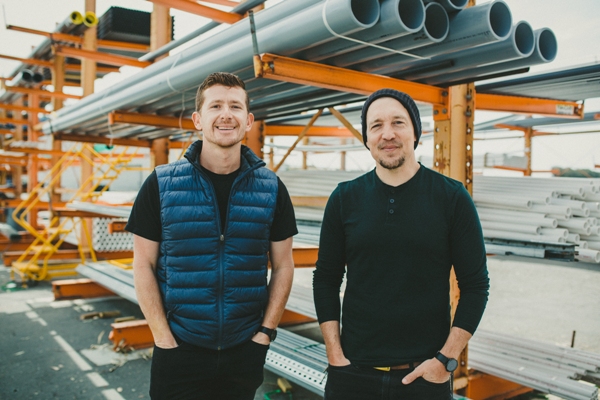 Last-mile delivery logistics is the last step of the process and key to customer satisfaction. It is also both the most expensive and time-consuming part of the shipping process. With the continuous rise of ecommerce in U.S. retail sales, providers in every industry focus on delivering speedy fulfillment and distribution, at the lowest cost. The Covid-19 pandemic global crisis has disrupted construction wholesalers and distributor chains and has highlighted the need for flexible and reliable delivery of construction supplies and materials.
However, the complexity of such deliveries has driven high costs and frequent delays when handled by traditional and antiquated couriers.
That's where Elastic Scale comes in. Elastic scale is a concept where you only pay for what you need. Oftentimes, a traditional fleet leads to underutilized trucks or drivers who sit around waiting for orders to come in. Thanks to its nationwide and diversified fleet, Curri allows for elastic scale, and enables distributors to never have to say "no" to a sale.
"Because of COVID, the construction industry has innovated in one year what would take ten. Curri solves the costly wait times for construction supplies, they now arrive 'just in time' to the job site. It's a win-win – benefitting suppliers, construction professionals, and more importantly the American people as we build/rebuild post-COVID." says Andrew Lee, VC Investor at Initialized Capital.
Last week, Curri announced that it closed a $6 million Series A funding round led by Brick & Mortar Ventures. The financing included participation from existing backer Initialized Capital, as well as a new investor: Rainfall Ventures. This fresh capital will be used to meet the overwhelming demand and expand the team.
"Our latest Series A funding enables us to continue our rapid growth and meet the overwhelming demand…but make no doubt this is a global business" said Curri's Lafferty. "We're expanding our services and the markets we reach by providing customers with advanced technology, complete transparency and the fastest delivery options in the industry."
Last-mile delivery for wholesalers is highly fragmented, currently served by a combination of inelastic, traditional and expensive in-house fleet, tech-backward local couriers, and suboptimal alternatives like calling an Uber. As a result, the choice of last-mile courier is largely left to the local branch and large enterprises lose the benefits of scale and integration. By providing a nationwide, tech-forward solution that addresses all of their needs, from on-demand to scheduled, and sedans to semis, Curri is in position to own the market for last-mile delivery in the construction wholesalers vertical.
To learn more about Curri, please visit www.curri.com, follow Curri on Twitter and LinkedIn or read Curri's white paper about the Cost of Operating a Fleet.