Eric and Jennifer Blumer run EJ Flooring and Legacy Bath and Tile
EJ Flooring of Columbia, Mo., got its start as a hard surface floor installation company in 2005. Prior to establishing this company, owner Eric Blumer worked for his soon-to-be father-in-law, a general contractor. Eric preferred indoor work to putting up decks in the cold Missouri winter, so he took his Bruce Certified Hardwood Flooring Installer credentials, partnered with his soon-to-be-wife Jennifer, and started EJ Flooring, specializing in the installation of hard surface goods.
During a slow time in 2012, Eric and Jennifer registered for their first Schluter Systems training. Not only did they learn a lot about Schluter products, they also gained a wealth of information about tile installation in general. This was a springboard to focusing more on tile installation, especially showers.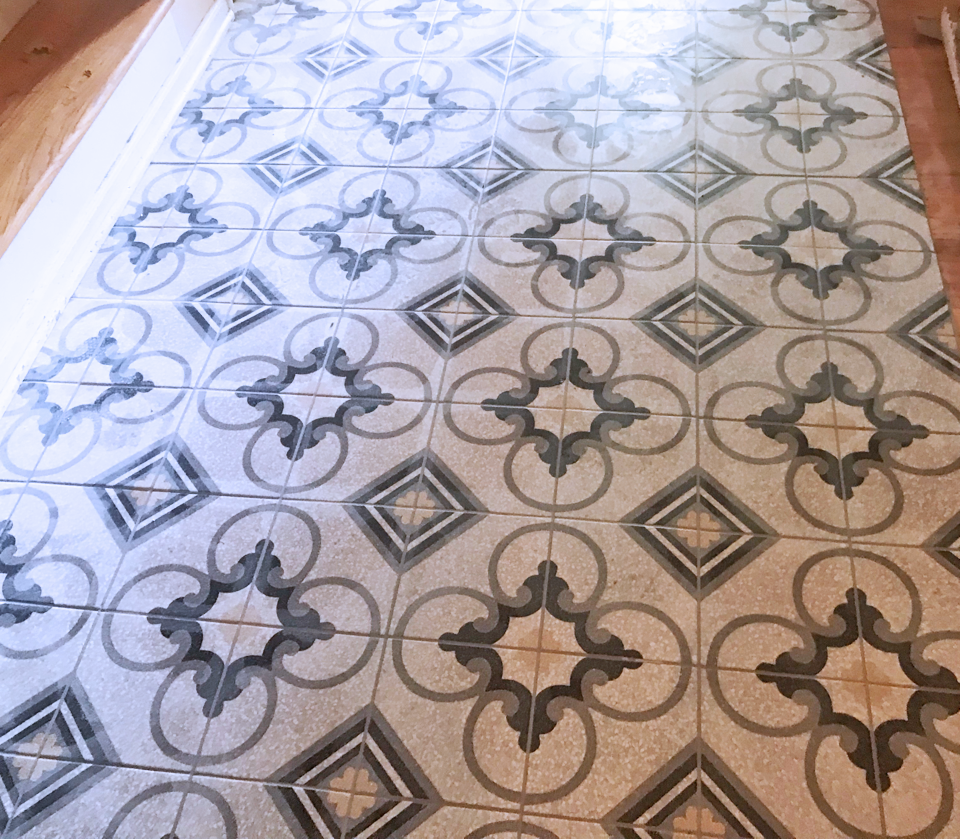 "Jennifer and I have always worked well together," Eric said. "I was mostly on my own at the beginning, but if I needed help she would come help me." When they decided to open the Legacy Bath and Tile retail showroom – also in Columbia – Jennifer took it on as her own, while continuing to maintain Eric's installation schedule. In a stroke of serendipity, Eric and Jennifer celebrate their wedding anniversary on the 17th of this month!
"Jennifer and I pride ourselves in being a mom-and-pop showroom and installer," Eric said. "We only have two other employees – Brent, who installs with me on the job, and Jennifer's mom who works part time at the store.
"When you work with us, we know who you are, what we have talked about – and we get to know our clients," Eric said. "We work hard to listen to customers and help them find their perfect tile. I think that is what sets us apart."
The Blumers mostly do residential work with homeowners on projects they are supervising themselves. They specialize in custom-tiled showers and are moving into gauged porcelain thin panel tile for countertops/vanity tops. "We strive to bring out the customer's personality in the project, and give them something beautiful and useful," Eric said.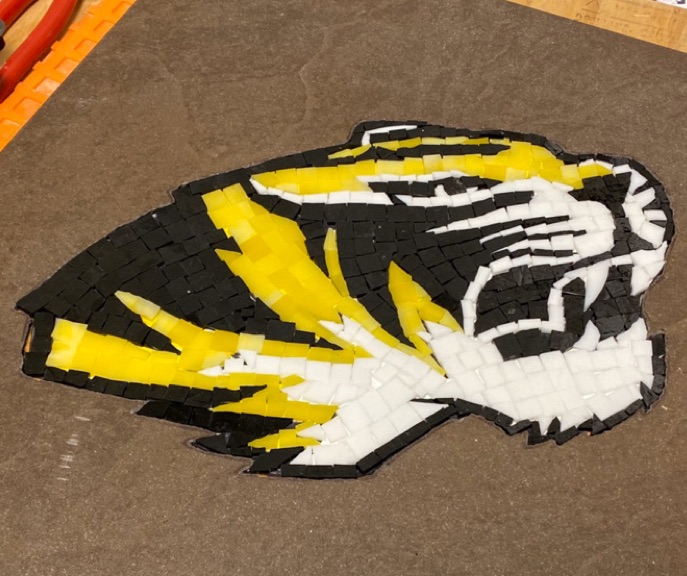 Running the store offers benefits as well as challenges. One benefit is helping homeowners choose their material early in the process, the Blumers said. "We can help them see the end product before anything starts and give them confidence in their selections," Jennifer explained. "Dealing with suppliers can be very challenging. It's unfortunate to say, but many suppliers just don't care about smaller shops. This can make shipping timelines and deliveries unpredictable."
Through their work, Eric and Jennifer aim to do good for those in the community. A local contractor that the Blumers are working with has been using government grants to remodel and improve homes for veterans. "We take care of installing a curbless shower for them as well as the tile installation," Eric said. "The contractor isn't very knowledgeable in the construction trade, but he surrounds himself with professionals that are. We all work together for the same goal, to improve the life of someone that volunteered to protect the rest of us."
Educating themselves; educating others
EJ Flooring has been an NTCA member for seven years, joining for the education and networking opportunities.
"The business connections, education opportunities and resources are some of the best parts of being an NTCA member, along with the friendships," Eric said. "Helping spread the knowledge and grow everyone's business is great. I am a CTI (#1329) and hoping to get to some ACT classes, too."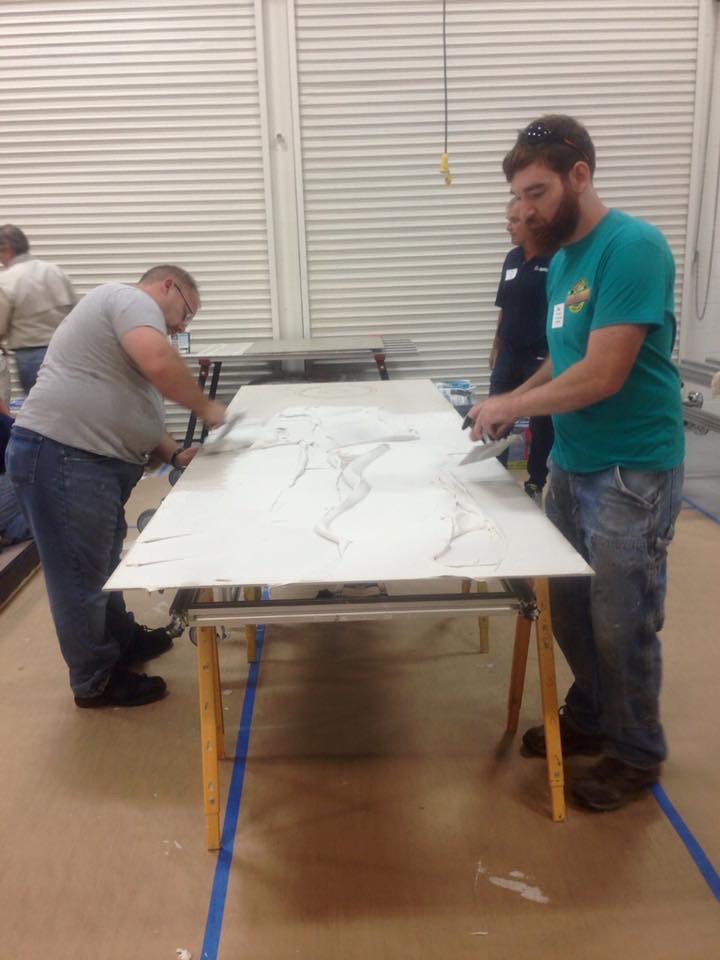 EJ Flooring/Legacy Bath and Tile also set out to help support and educate other area installers.
"Within the retail store we like to work with other installers to educate and provide the best products for their project," Jennifer added. "At our store we have done training with Schluter and ARDEX companies. "We have hosted round tables with other installers and fed them a meal. Any time someone comes in or calls with a question about the use of a product or how to do the job, we are happy to assist them.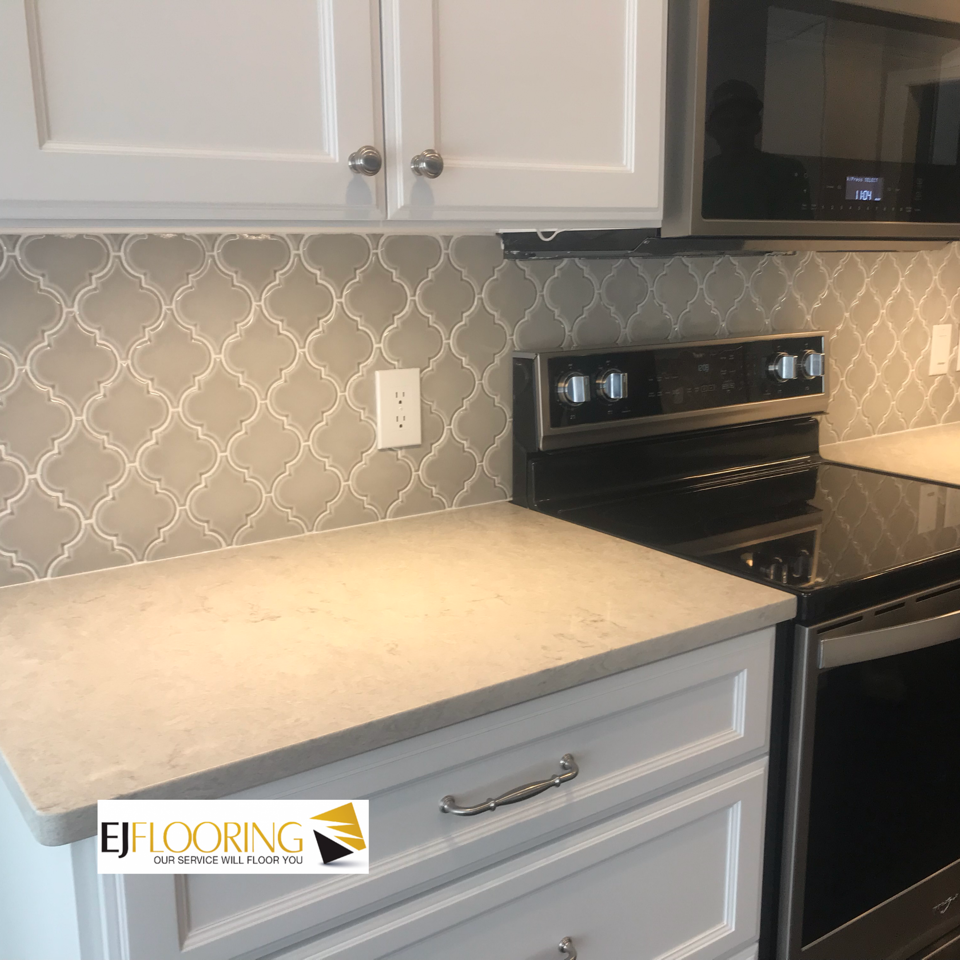 "We had a contractor call me out on a job once to see what materials he needed," Eric said. "I told him what I thought was necessary, then said let's call the rep and make sure. We called the rep for the manufacturer that we use and he helped us over the phone. The other contractor was blown away that help was that easy to come by and thanked me for making his job much easier. We were able to come up with a solution to waterproof directly over a brick chimney on the interior of the home without having to do a lot of extra framing."
The Blumers' businesses have not been immune to the ravages of COVID-19. Walk-in traffic nearly stopped as did phone calls, and a few jobs had to be rescheduled.
"We are starting to open back up now, although our shop never actually closed," Eric said. "I believe we are going to start getting busier again; it's just a matter of time. We are using this opportunity to ramp up our thin tile installations. A few contractors seem to be interested in them, and the cost is very comparable to quartz."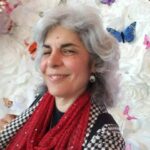 Editorial Director and Senior Writer for TileLetter and TileLetter ARTISAN
Lesley Goddin has been writing and journaling since her first diary at age 11. Her journey has taken her through a career in publishing and publicity, landing her the editor position of TileLetter and its special publications in 2006. Her goal is to educate, inspire, recognize and encourage those in the tile industry -- especially the tile and stone contractor. Other interests include the soft, purring marvels known as cats, labyrinth walking, drumming and percussion, and a range of spiritual, musical and artistic pursuits.