We see it all too frequently. When our firm is tendered to assist with flooring or other construction-related problems that arise during the build or shortly after the project is turned over, we often discover during the information-gathering process that little or no quality records exist. Keeping accurate quality assurance/quality control (QA/QC) records during and after construction can frequently save time and money and prevent the project from giving you nightmares.
Good quality control record keeping starts during the bidding process and pre-construction phase. It is essential to address any potential conflicts or problems before vendors or subcontractors begin to procure materials. An understanding of architect/engineer (A/E) drawings and specifications is the critical first step for the project team. Ask questions and aim to have good verbal communication, followed up by good written communication, between the owner, architect/engineer, and general contractor (GC) or construction manager (CM) in the initial project meetings. This will help clarify issues and should smooth out potential problems early enough to enable changes and adjustments to occur without significantly impacting the project schedule or budget. Looking for errors and omissions in the specifications may identify materials that have conflicting requirements.
The role of the GC or CM
The GC or CM is an integral part of the project team. Although the drawings and specifications are developed by the design professional, it is the GC or CM, – along with their subcontractors – that are relied upon for their expertise and knowledge of means and methods in construction to create the final building product. If, upon review of the design and specifications, conflicting or questionable issues are evident, it is the GC or CM's duty to inform the project team so resolution can be reached before work begins. This process also requires careful documentation to ensure that an accurate record is kept of all changes to the project documents and/or work scope. Don't blindly follow the specifications if you suspect there is a problem or conflict; these issues need to be addressed prior to the start of construction.
Often the A/E specifications direct the GC or CM to install products "…in strict accordance with the manufacturer's recommendations." If there is knowingly a conflict with the specification and the manufacturer's recommendations, which do you follow? For example, will moisture in a concrete slab be a problem for a specified flooring product? Are there allowances for installing a moisture mitigation system if the construction timeline becomes compressed near the end of the project? Knowing this information and thoroughly documenting along the way via requests for information (RFIs), emails, and stamped approved submittals is critical should problems arise during and/or after construction. Relying on verbal acceptance can later be a recipe for disaster. Take the time to document.
Documentation is essential
Once construction commences, it is usually inevitable that some revisions and adjustments will be made, so it's important to keep accurate records of these changes. Having a designated QA/QC person who knows the "ins and outs" of the requirements of the project is essential. Documentation serves as a digital memory of the project. People's memory tends to fade over time – whether due to reality or convenience – so these records can be remarkable in refreshing everyone's recollection.
If you are the GC or CM, don't rely solely on your subcontractors to document their work; it may not be adequate when it comes time to resolving issues. While your subcontractors are the experts you have retained to perform particular job tasks, it is also good practice to document the different processes that they are involved with in each task. Take as many photos as you can to record important steps. Disk space is cheap, and having lots of photos to look back on a year or so later can help jog your – and your subcontractor's – memory. It is also good practice to retain copies of subcontractors' daily log sheets with task descriptions and have these scanned/saved as a digital record. Having a record of the subcontractor's schedule, submittals, completion milestones, etc., will not only allow the GC or CM to manage different crafts and multiple projects within the main overall schedule, but also stores information that will assist in avoiding potential delays or conflicts.
Having all the information and documentation is a good start. Effectively managing that data over the course of the project, however, can be daunting. There are many software tools and programs available to help manage and organize the information you receive. This will also help you to easily retrieve these records long after your construction trailer has been hauled away.
Take responsibility
When problems arise, all eyes are usually on the GC or CM to solve them because they are first in line contractually. Trying to pass blame to the subcontractor, even though this happens often, doesn't help solve the problem. It also will not help you get hired for the next project because the owner or stakeholders have entrusted you as the GC or CM to see the project from drawings to completion, and that includes mitigating any bumps or potholes along the way. They are relying on your expertise to properly manage expectations versus reality, and to know how to manage situations as they happen so it doesn't turn into a crisis. As the saying goes, "Bad news doesn't get better with age." Communication both up and down the chain of command is essential. Emails and memos sent out documenting the observation of potential hang-ups followed by confirmation of receiving that communication is important. It is one thing to point out there is a potential problem, and another matter that the potential problem is recognized, communicated and understood by the project team. Having a plan in place for troubleshooting those potential problems as they become known can help save time, money, and your sanity. Failing to do so can and will reflect upon you and your company poorly for not being able to effectively manage those situations.
If a failure does happen, identify the source of the problem before doing any repairs. When there is a doubt about the root cause, call in the experts. Trying to solve problems outside your area of expertise can only make the problem worse. It could be as simple as a phone call to confirm or refute information you have in front of you. In other cases, you may need to have someone visit your jobsite to gather information and data to help you better understand what your problem entails. If you have documented all aspects of the construction process through your organized quality records, it will give the expert a better understanding of the process that led you to where you are now. This can save time in the discovering process, leading to quicker and more efficient problem-solving. Going through these valuable steps can seem frivolous until you need the information. Whether the project duration is three weeks or three years, having the information a few clicks away, should you need it, is sometimes as valuable as completing the job on time and under budget.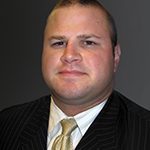 Mr. Adams has been involved in a variety of projects for repair, remediation, and/or restoration ranging from field evaluations, nondestructive and semi destructive testing, forensic investigations and litigation support. Among these projects he has worked at hospitals, water and wastewater treatment tanks and facilities, airport runway and hangars, baseball stadiums, condominiums, bridges, space launch facilities, museums, warehouses, nuclear power stations, industrial processing facilities, and historic structures. He has experience with evaluation of materials that include concrete, mortar, grout, brick, concrete block, terrazzo, ceramic tile, resilient flooring covering, hardwood, self-leveling underlayment, and epoxy coatings. He is on the ASTM F06 Technical Committee for Resilient Floor Coverings, a Certified Concrete Moisture Testing Technician (CCSMTT), ACI Certified Concrete Field Testing Technician, and a member of the National Tile Contractors Association (NTCA).