Albert Maurice Thompson, 81, of Eufaula, Okla., passed away Thursday, January 9, 2020, at his home. Albert was born on August 21, 1938, in Edmond, Okla., the son of Henry and Adelia Thompson, and graduated from Edmond High School. On March 1, 1996, Albert married Joann Bates at the Quail Springs Church of Christ in Oklahoma City. They were happily married for 23 years. Albert enjoyed playing guitar, helping people, and singing at the Plumb Theater.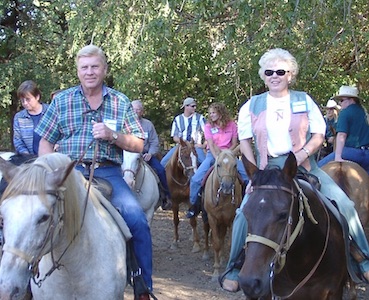 He owned and operated Thompson Tile and Marble of Edmond and later owned Artistic Tile & Marble of Guthrie for over 25 years. He was a master tile man and was a member of the National Contractors Tile Association where he received the Tile Person of the Year Award in 2001.
He is survived by: his wife, Joann; his sons, Jim Bates of Washington, Okla., and Chris Thompson of Mo.; his daughters, Karra Sparks of Bentonville, Ark., and Rachel Thompson; his grandchildren, Ashley Deskin, Kynsey Bates, Shelby Bates, Luke Barton, Noah Sparks, Cole Thompson, Christopher Thompson, Jesse Thompson, Taylor Thompson, Noah Thompson and Dallas Thompson; his great grandchildren, Delayney Deskin, Dallas Deskin and Henry Ford Thompson. He is preceded in death by his parents, and his siblings.
NTCA'S Executive Director Emeritus Joe Tarver also counted Thompson among his friends. "Albert Thompson was a dear friend and a staunch supporter of NTCA," he said. "His talents reached far beyond the ceramic tile industry. Albert was also a guitarist, a singer and played regularly in a band. He was never too busy to answer a call for assistance from anyone related to the entertainment or tile industries.
"When the decision was made to clad the NTCA building with new tile, Jim Isaminger of DMI Tile and Marble came in from Birmingham and did the installation," Tarver added. "Albert answered the call and came to Jackson and grouted the installation with silicone. That was a unique talent that Albert possessed, and he did the entire building by himself. You will be missed my friend by all who knew and respected you."