QUESTION
I wonder if I could get some advice from you for this project that we are to start installing in a few weeks. It is a medical office building in San Diego, using large-format porcelain tiles in the nominal size of 30" x 60" x 1/4" thick. The floor is a concrete slab that we are going to install using the thin-set method, and there are some control joints in the slab. We have roll-on liquid crack isolation and will be installing the tile with a crack-prevention mortar.
My question for you is: Do the typical TCNA standards for expansion joints pertain? In reading literature from a different manufacturer on their thin porcelain slabs, they list 20'-0" o.c. for expansion. And how would you handle control joints in an installation where they will not fall on a grout joint and we are using a roll-on crack-isolation membrane? We have about 7,000 sq. ft. of this flooring.
ANSWER
The answer is yes. The ANSI Standards and TCNA Methods for expansion, movement, change in plane joints, honoring control and contraction joints etc., do pertain to that type of tile, which is known as Gauged Porcelain Tile/Panels/Slabs (GPTPS).
ANSI A108.19 is the installation standard/instructions for GPTPS. Section 18 of this standard refers to the ANSI A108 standard for expansion joints and TCNA Handbook Method EJ-171.
Requirements for placement of the joints, width of the joints and material used to fill the joints are detailed in the standards and in TCNA EJ-171. It is very important to understand that it is the job of the design professional or engineer to specify the placement and width of all joints in the design drawings and specifications. Their calculations for placement will include consideration for substrates subject to deflection, shrinkage, and expansion, etc.
I strongly encourage you to contact the tile manufacturer to ensure their tile is rated for a floor installation. Some GPTP manufacturers have different types and thicknesses of tile, some of which are recommended for wall installations only.
When using any crack-isolation membranes – and especially when using a liquid membrane – it is extremely important for you to:
Ensure the membrane is installed exactly as required by the membrane manufacturer's instructions. This includes preparation of the substrate, number of coats to be applied, wet film thickness of each coat, cure time, etc.
Contact the membrane manufacturer and request from them the specific requirements for their membrane to bridge control joints. Ask them for a job specific warranty for this installation.
Have you attended a GPTP installation course?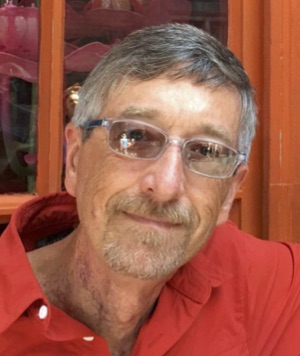 Mark Heinlein is Training Director for the National Tile Contractors Association. He is Certified Tile Installer #1112 and currently a Ceramic Tile Education Foundation evaluator for the Certified Tile Installer program. Heinlein was the owner of Mark Heinlein Surfaces of Negaunee, Michigan.