Amityville, NY, April 2022 – Infinity Drain announces the launch of their Commercial Look Book showcasing their exceptional capabilities to elevate projects from the drain up. The Infinity Drain Commercial Look Book utilizes case studies over a wide variety of commercial sectors including government, health care, corporate, fitness, transportation, education, multi-family residential, senior living, hospitality and more.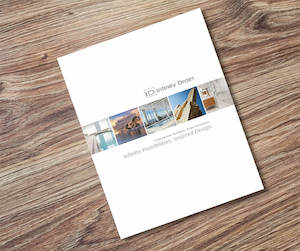 "We are proud to debut our latest portfolio highlighting Infinity Drain's involvement in a collection of commercial settings from regions all across the United States," states Jonathan Brill, President of Infinity Drain. "Infinity Drain is a part of the best architectural and construction work going on right now, and our Look Book allows us to tell the story and to demonstrate how Infinity Drain is able to quickly fabricate custom drainage solutions for both indoor and outdoor environments. We hope the Infinity Drain Commercial Look Book will serve as both an inspiration and as a tool to illustrate the vital role linear and center drains play – not only from an aesthetic standpoint, but also for accessibility, hygiene and safety."
To view or download the Commercial Look Book and Infinity Drain's extensive commercial portfolio, click here.