With large-format tiles and porcelain slabs proliferating, large-and-heavy-tile (LHT) mortars continue to be essential materials, controlling shrinking, and offering non-slump and non-sag properties that make installation easier. Thinset mortars that are part of a complete system offer confidence and the knowledge they are developed to work with other installation components and materials.
The word for grout these days is "higher-performance," with high-performance cement grouts offering improved color consistency, no efflorescence, and overall higher performance properties. Ready-to-use grouts offer elevated chemical and stain resistance, as well as ease of installation, and their higher cost is offset by the speed of installation, no sealing needed, and lower amount of grout required to get the job done.
---
Mortars
Tom Carroll
Senior Product Manager
Parex USA
Noteworthy advancements for the installation of large-format tile and natural stone are the continued development of Large and Heavy Tile (LHT) mortars. When typical thinsets cure, they are inclined to shrink because the displacement of water causes the mortar to retract and either pull away from the tile causing uneven coverage and hollow spots, or physically pull the tile down while it hardens causing tile-to-tile lippage. Newly-formulated LHT mortars are formulated to control the amount of shrinking that occurs during the curing process, allowing the tile to stay in position. These LHT mortars are formulated with non-slump features to withstand movement of larger and heavier weighted tile during installation and contain increased adhesion properties to prevent the mortar from sagging and hold tiles in place during vertical applications. The continued education and awareness of LHT mortars are assisting installers to make these a more common part of the installation.
Some of these mortars contain formulas to reduce dust providing cleaner work environments, easier mixing and spreading designed for the tile installers.
Sean Gerolimatos
Director of Research and Development
Schluter Systems L.P.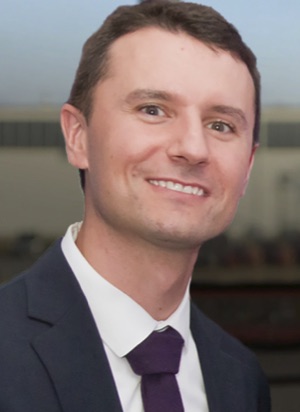 It is important to view thin-set mortar as a part of a complete tile installation rather than as a standalone component. In this regard there is a move toward developing and presenting thinset as part of a complete system, such as optimizing it to set between porcelain tile and waterproof substrates and enhance system performance. Some manufacturers are standing behind these developments by offering enhanced warranties for installations that use a complete system from a single provider.
Grout
David Mowery
MAPEI Tile & Stone Installation Systems Business Manager for Color Products and UltraCare
There are four primary grout categories:
Standard cement grouts
High-performance cement grouts
Ready-to-use (RTU) grouts
Epoxy grouts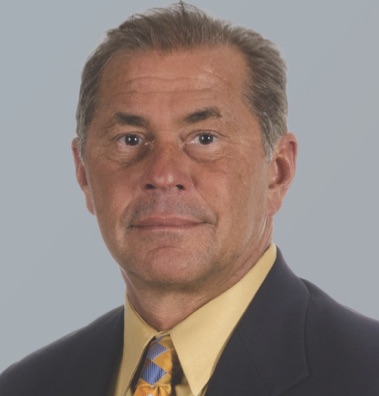 The industry trend over the past few years has been to upgrade the tile installation and move away from standard cement grouts, which have their issues. The narrowing of the gap width has made this upgrade more achievable from a cost perspective. With today's grout joints averaging between 1/8" and 1/4" (3/16" is probably the most common gap), it is now possible to buy the superior grout technology and pay about what you paid in the past when installing a standard cement grout at a typically wider gap width.
Standard cement grouts are governed by ANSI A 118.6 and high-performance cement grouts adhere to ANSI A118.7. The high-performance cement grouts offer improved color consistency, no efflorescence, and overall higher performance properties. The RTU grouts have been compared to epoxy grouts in terms of their chemical- and stain-resistance. Yet, RTU grouts are much easier to install. And finally, there is the epoxy grout category. Epoxy grouts follow ANSI A118.3 standard specification. They are considered the most robust grout category and provide excellent stain- and chemical-resistance.
Tom Carroll
Senior Product Manager
PAREX USA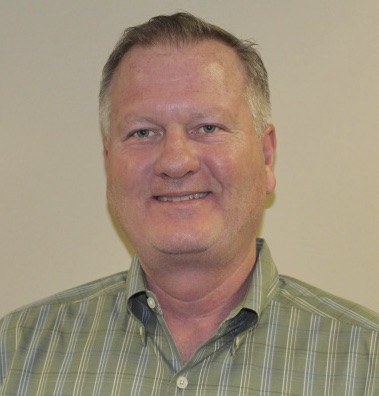 Advances in grout technology continue to emerge. Understanding the performance characteristics and limitations of each type of grout is important. Most grouts are produced to meet the requirements of a particular ANSI standard, but there are additional requirements demanded by installers or end-users. Contractors typically want a grout product that has enough working time, spreads easily, completely fills joints, dries quickly, and is easy to clean. As important, they want to avoid call-backs to clean grout haze, seal joints and address other challenges associated with standard cement grouts.
As a result, installers are opting to upgrade grouts to higher-performing ANSI A118.7 grouts or RTU (ready-to-use) grouts. Costs of these high-performance and RTU grouts versus traditional cement grouts are higher, but when factoring in labor savings for faster installations, no sealing and reduced call-backs, these grout products may actually be cost effective. Since the increased trend is to larger-format tile and planks as well as smaller joint widths, less grout is required for each installation. This allows the contractor to justify using a higher-priced, higher-performing grout because the overall square foot cost is negligible.
---
CementPro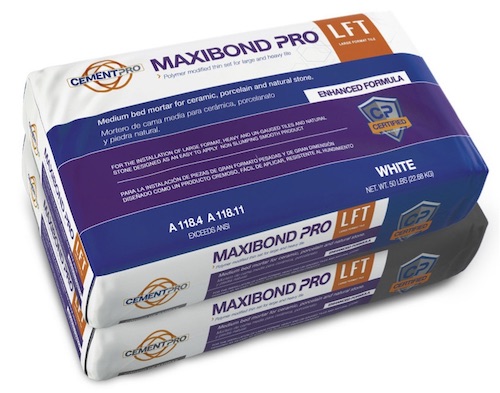 Maxibond Pro™ LFT, available in gray and white 50 lb. bags, is best applied when used with large-format, heavy and gauged natural stone, ceramic, and porcelain tiles. CementPro's large-format tile product line is designed as an easy-to-apply, non-slumping, smooth texture product. This is achievable due to high specialty polymers, silica sand and calcium. Additionally, Maxibond Pro LFT can be used on floor and wall installations. This innovative mortar includes anti-sag, anti-lippage, and anti-slump properties, allowing for the best results. Maxibond Pro LFT exceeds ANSI A118.1, ANSI A118.4, and ANSI A118.11. cementpro.com
Custom Building Products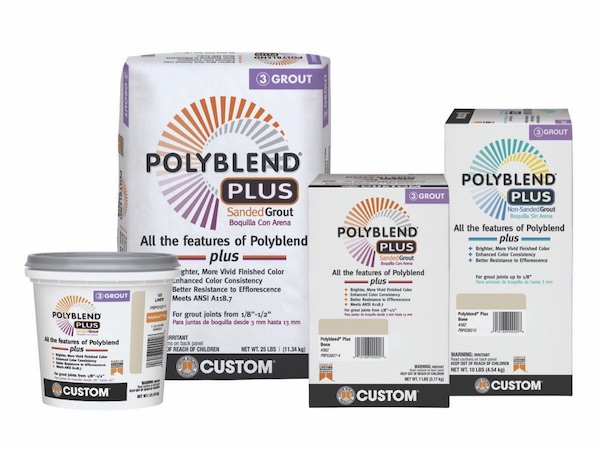 Affirming its "Right Grout. Right Color. For Any Job" declaration, Custom® Building Products found a way to make the most popular grout in North America – Polyblend – even better. Polyblend Plus has brighter, enhanced color and is more efflorescence-resistant than its predecessor without compromising the durability professionals expect from the proven Polyblend product. Available in sanded and non-sanded versions, Polyblend Plus accommodates joints up to 1/8" (3mm) for interior or exterior installations including floors, countertops, walls, ceilings, showers, fountains and pools. The ANSI A118.7 polymer-modified, cement-based grout produces hard, dense joints that resist shrinking, cracking, and wear. For more information, visit custombuildingproducts.com.
Merkrete

Merkrete offers large-and-heavy tile-setting solutions for both walls and floors, supporting the development of larger-size tiles and planks that emulate wood or natural stone. Merkrete has provided solutions for this trend with its family of DUSTLESS mortars. This collection of tile- and stone-setting material products features new, innovative and patented DLT™ – DUSTLESS Technology by Parex USA. These new products are easier to use, produce less dust, and work in a complete system with Merkrete's product portfolio. Designed with the contractor in mind, DLT features and benefits include:
80% less dust – Less dust versus ordinary thinsets
Uses less water – Hydrates consistently and dries quicker
Easier to mix – Only the addition of water is required
Easy application – Creamier and easier to spread
Longer working time – More versatile on the jobsite
Less mess to clean up – Saves time, labor and money
Schluter Systems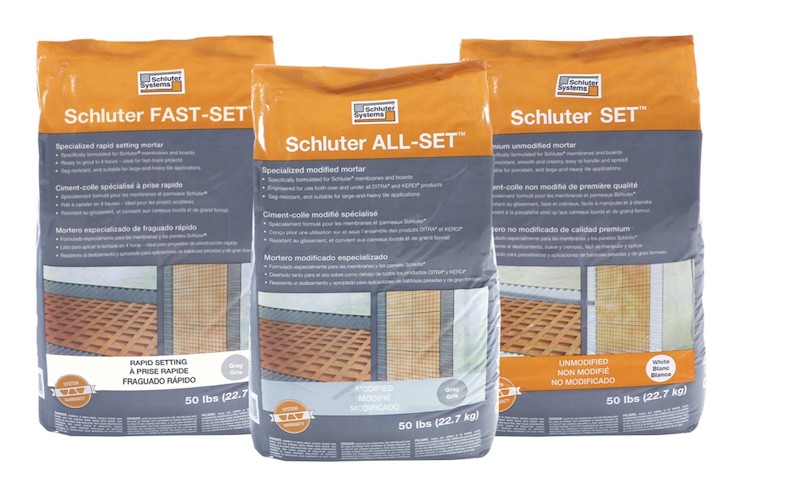 Schluter Systems has three thin-set mortars for ceramic and stone tile installation: Schluter SET™ unmodified thin-set mortar, Schluter ALL-SET modified thin-set mortar, and Schluter FAST-SET™ rapid-setting modified thin-set mortar. Formulated specifically for Schluter® membranes and boards, they allow tile installers to use a single source for their tile installation systems, with guaranteed product compatibility. By developing its own setting materials and controlling the formulas, Schluter Systems can guarantee consistently positive results and give installers complete confidence in setting times and strength gain in their installations. When used within certain Schluter applications an extended lifetime limited warranty is available. schlutersystems.com
SGM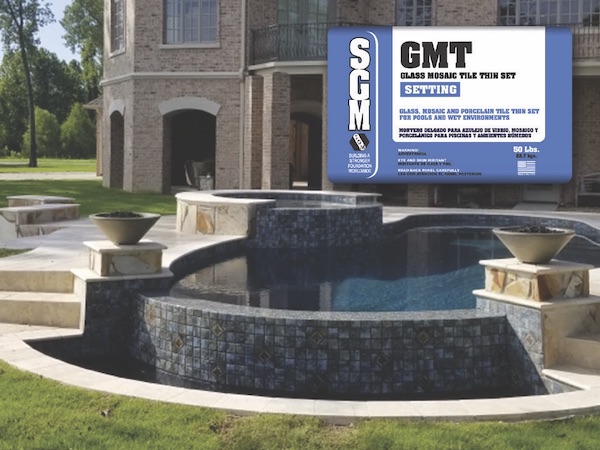 Originally available in only an ultra-white finish that enhances the look of glass, mosaic tiles and any translucent tile or stone, Glass Mosaic Thin Set (GMT)is also available in gray. The new color will blend with tiles, glass and stones that range in the darker color spectrum, creating impressive outdoor/wet area features. GMT's unparalleled proprietary formulation provides superior adhesion to glass, mosaic tiles, porcelain, ceramic, and natural stone. It's the perfect choice for setting tile in pools, spas, and water features with submerged applications. For more information, visit sgm.cc or contact your local SGM sales representative.
Tile Doctor
The ZHERORisk® line of non-toxic, non-corrosive and sustainably-produced tile installation products, exemplifies a growing trend for healthy indoor products. Developed to provide a safer and healthier alternative to existing tile installation materials, ZHERORisk products emit no VOCs (volatile organic compounds) and have been certified by GEV-EMICODE® to meet the strictest tolerances and standards for indoor air quality. They have been formulated using renewable raw and recycled materials while generating minimal environmental impact throughout the product lifecycle. tiledoctor.com/project-zero/
CONTRACTOR PERSPECTIVE
Gianna Vallefuoco
Vallefuoco Contractors, LLC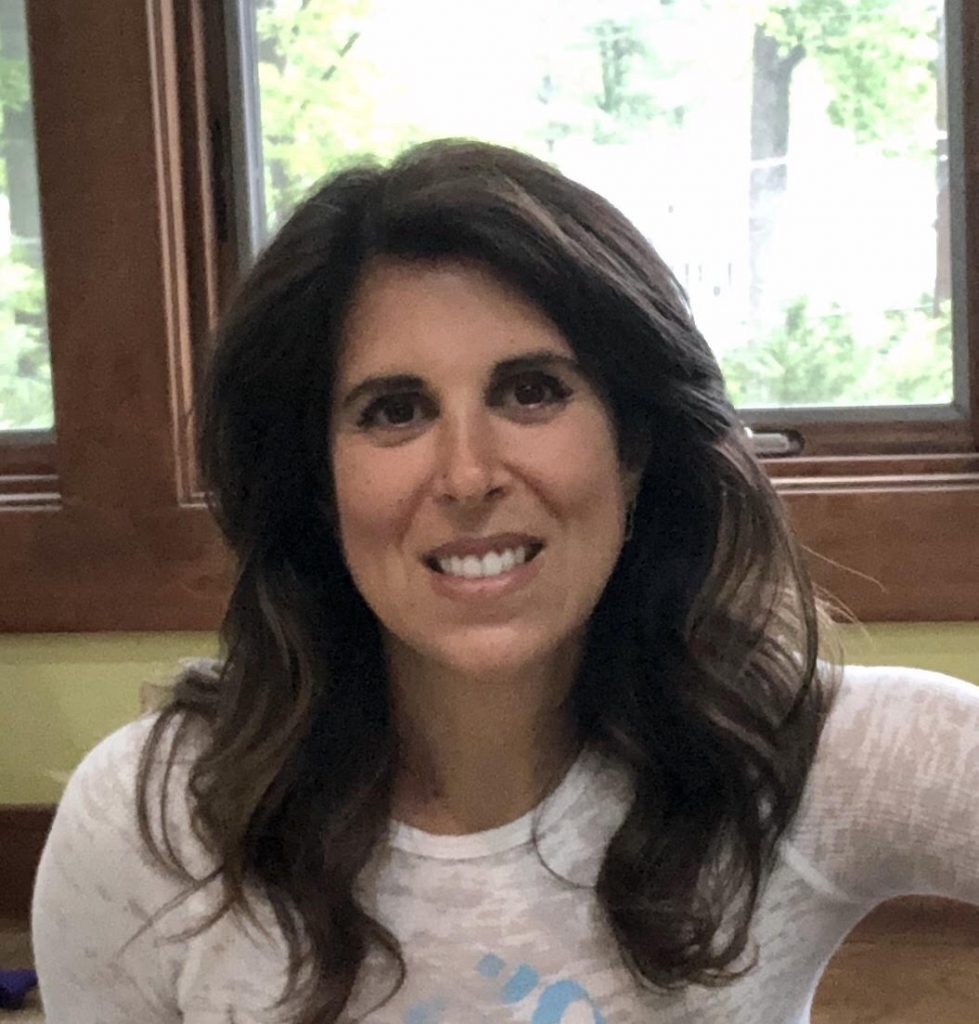 LATICRETE has excelled in providing time-sensitive setting materials. They've been highly effective in educating installers on the benefits and specific uses of their Rapid Solutions products. Although these aren't necessarily new offerings, their current marketing campaign has made selecting products easier when cure time is of the essence. Their PERMACOLOR Select grout has been an easy choice, given its quick dry time. Their 4-XLT mortar has allowed us to work efficiently, especially with large format tiles. Even installations requiring epoxy-based grout are not nearly as laborious as in previous years. LATICRETE SPECTRALOCK has allowed us a much more agile installation process than the epoxy-based grouts of the past, as well as a minimal cure time.
A real time saver has been not having to seal grout. With so many stain-resistant grout systems available, having to return to apply a topical grout sealer has become a rarity for porcelain and ceramic tiles that don't require sealer. Products like TEC Power Grout, and MAPEI Keracolor grouts with their UltraCare Grout Maximizer have been staples for their stain resistant qualities, allowing for no return visit for grout sealer.