iQ Power Tools, manufacturer of premium power tools with integrated dust collection systems, has promoted Evelyn Casillas from Marketing Assistant to Marketing Manager. Ms Casillas has been with iQ for two years and during that timespan, has contributed greatly bycreating and managing both print and online marketing tools such as brochures, merchandising, packaging, manuals, advertisements and E-mailers.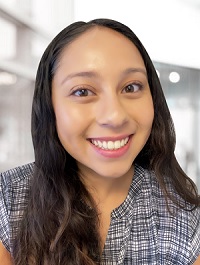 At her new post, Evelyn is now responsible for a varied agenda of strategic marketing projects, all with a major focus on enhancing the company's brand and its position within the construction marketplace worldwide.
Jim Mackall, president of iQ Power Tools stated, "Since joining us, Evelyn has been a key member of the iQ team. She is an excellent strategist and has the wherewithal to take our executive team's vision, with the help of our vendors and company resources such as sales and development, to reach the overall company goals."
"I am honored to receive this promotion to Marketing Manager, which furthers my stewardship at  iQ alongside a phenomenal team," stated Ms. Casillas. "I am proud of what our organization has accomplished in bolstering its brand and image… and I'm eager to continue building on that success."
For more information, please contact Evelyn Casillas, Marketing Manager | [email protected]
PO Box 7449, Moreno Valley, CA | Phone 888-274-7744 | Fax 888.428.4485 | www.iQPowerTools.com
---
About iQ Power Tools
iQ Power Tools manufactures a comprehensive range of premium power tools with integrated dust collection systems for the concrete, masonry, hardscape and tile sectors. The company was founded by third-generation masons Joel and Paul Guth, who have logged over 30 years each in the masonry industry. Decades of experience taught them about dust problems; their company started out creating tools to solve their own problems only to realize these same issues affected all contractors… mess, money and a threat to the health and safety of the industry. iQ Power Tools envisions a future where their innovation helps create a 100% dust-free environment: jobsites are safer, work practices are healthier… and, the construction industry becomes even more sustainable.