Oberlin, OH and Chestertown, NY, February 15, 2018—Jim Hogan, Senior Vice President of Carrara Marble Company of America, is the recipient of the Natural Stone Institute's 2017 Migliore Award for Lifetime Achievement.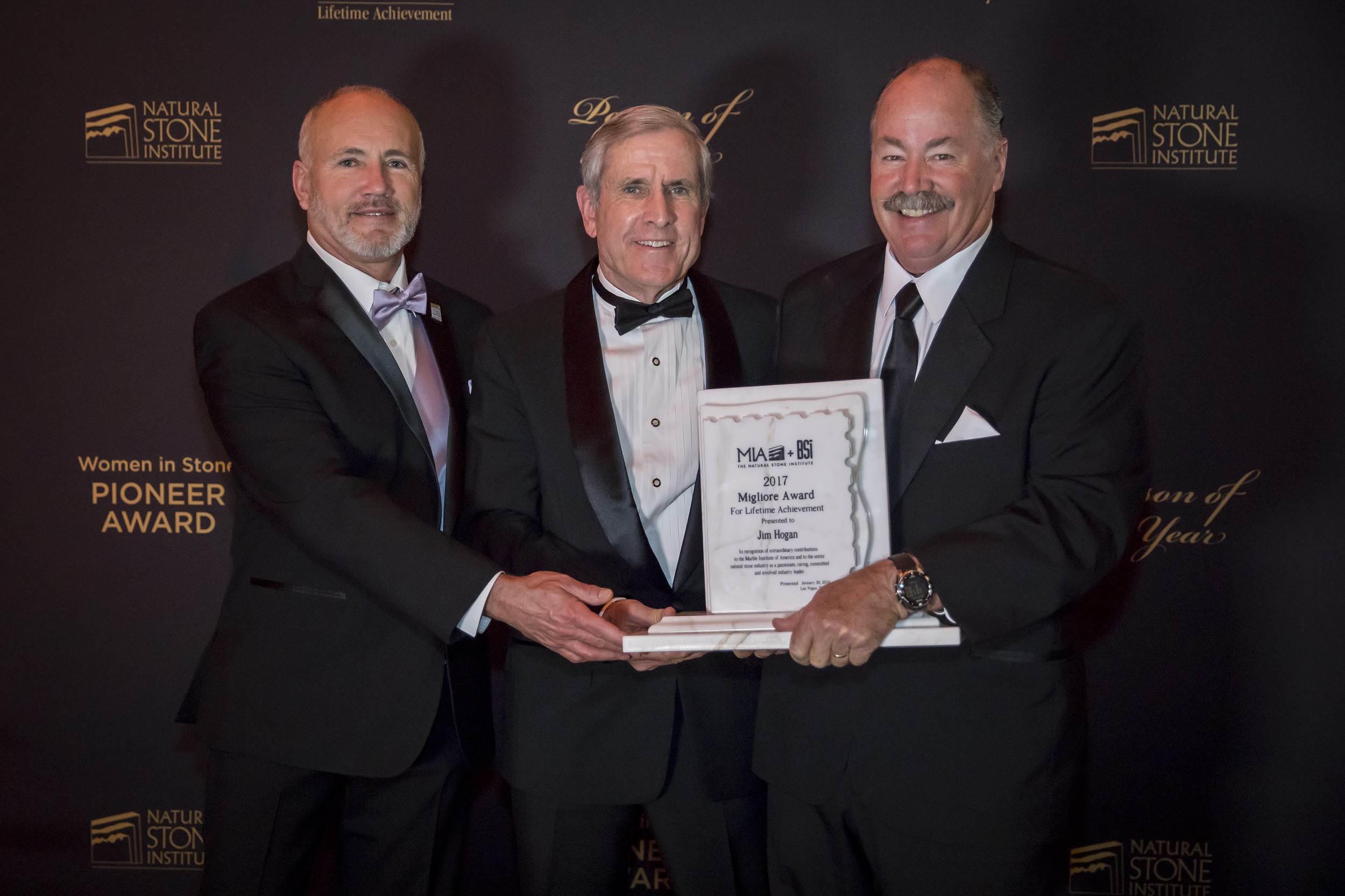 Hogan began his career in the stone industry in 1985 following an eleven year career as an airborne ranger in Special Forces for the US Army, during which he rose to the impressive rank of Lieutenant Colonel. Hogan applied his engineering degree to his job at Carrara Marble Company of America in southern California. His management helped grow the business into a powerhouse of the stone industry, now primarily involved in large scale commercial projects. Today, he is senior vice president, co-owner, and a member of the board of the directors of the company, whose works are showcases for excellence in natural stone work wherever they are located.
 Hogan began his service on the board of directors of the Marble Institute of America in 2002 and served as its president in 2008. He made his work within MIA a priority and took on his responsibilities as president with enthusiasm and thoughtful management. As president, Hogan was greeted by perhaps the greatest crisis in the history of the modern natural stone industry—the radon crisis. He rose to the occasion, working nearly full time with MIA staff to lead efforts to fight back against false claims regarding radon emission in natural stone. Long after the radon crisis, Hogan continues to contribute to the industry in countless ways, including reviewing technical papers and traveling to Washington DC for legislative visits on Capitol Hill.   
 In a letter nominating Hogan for this award, Scott Lardner (Rocky Mountain Stone) and Jonathan Zanger (Walker Zanger) commented: "Jim's leadership during a very challenging time for our industry was unwavering and his continued commitment to the industry deserves recognition. We are proud to call Jim Hogan a friend and colleague and are pleased to nominate him for the Migliore Award for Lifetime Achievement."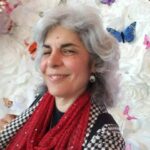 Editorial Director and Senior Writer for TileLetter and TileLetter ARTISAN
Lesley Goddin has been writing and journaling since her first diary at age 11. Her journey has taken her through a career in publishing and publicity, landing her the editor position of TileLetter and its special publications in 2006. Her goal is to educate, inspire, recognize and encourage those in the tile industry -- especially the tile and stone contractor. Other interests include the soft, purring marvels known as cats, labyrinth walking, drumming and percussion, and a range of spiritual, musical and artistic pursuits.