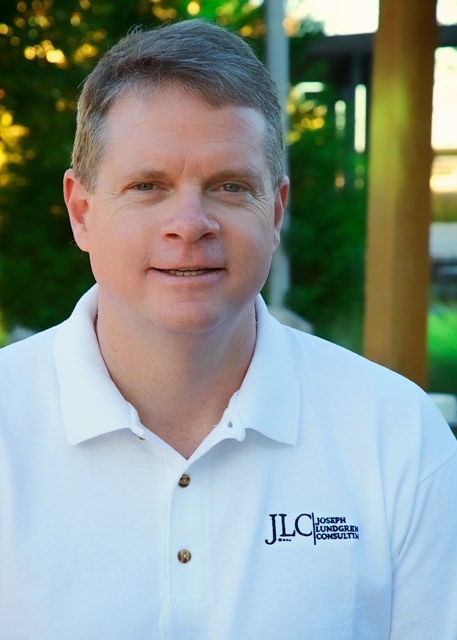 Joe Lundgren, of the industry consulting firm Joe Lundgren Consulting, has had his finger on the pulse of the industry from trends to economic trends and more.
Now, he gives his expert perspective on what we can expect from 2022. Its been a wild ride politically, economically, and pretty much in every way as we've ridden the waves of COVID for the last three years. Lundgren peers into his crystal ball and gives us an overview of what the next 12 months will bring.
Growth in 2022
We expect all categories of hard surfaces to expand in 2022.
Sales will grow due to both residential remodeling and new home construction continuing to grow.

The LIRA estimates remodeling could grow as much as 9%

NAHB estimates 1.6M homes

Labor shortages and supply chain issues will continue through 2022.
Supply chain issues
What is the supply chain? It is the unseen route of manufacturing, transportation and logistics that gets U.S.-manufactured and imported products from where they are manufactured and mined to where they are going. At the end of the route is the distributor who has paid for the product. Unfortunately, the decreased amount of product has resulted in higher cost. Why has there been a decrease in product? Simply said — supply and demand.
Shortages in imports (in the case of tile, 70% of our consumption is imported) is not only apparent at the manufacturer's end, but once product is produced, there are shortages of containers, hence driving the cost of shipping products higher. Why? In early 2020 at the beginning of the pandemic primary manufacturing countries throughout Asia and Europe were significantly impacted by the spread of coronavirus cases. Therefore, manufacturers shut down due to their workforce being sick or in lockdown. In response, shipping companies cut their schedules in anticipation of a drop in demand for moving goods around the world. Americans took the funds our government doled out, plus money we used for restaurants and other entertainment and redirected it to products made for our homes, which were suddenly doubling as offices and classrooms. The rapid increase in consumer purchases overwhelmed the system. Manufacturers ramped capacity up to satisfy demand. The steep surge in demand clogged the system for transporting containers and therefore inventory piled up in warehouses and at ports because of a shortage of containers.  And where were they?  
Well, they got stuck in the wrong places. Many countries, specifically China, shifted their focus on producing protective gear like masks and shipped them all over the world. Containers were unloaded in places that generally do not send much product back to China, hence empty containers piled up just as Chinese factories were producing a mighty surge of other goods destined for wealthy markets in North America and Europe. Due to the lack of containers, the cost of shipping products increased rapidly. Before the pandemic, sending a container from Shanghai to Los Angeles cost $2,000. By early 2021, the same container cost was as much as $25,000.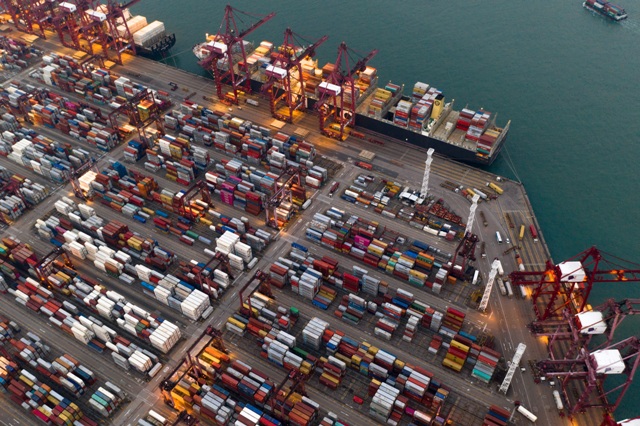 Commercial growth in 2022
Let's talk commercial. Commercial is back on for 2022, the ABI has been increasing since February 2021. This is usually a 12-18 month indicator which means we will see a significant increase in specific segments.
In 2022, we expect all non-residential subsectors to return to growth as the removal or loosening of restrictions enables demand pent up during the pandemic to be released back into the economy. We forecast hotels, private offices, and libraries and museums to expand by 41.1%, 13.8% and 34.6% respectively in 2022.
One in three Americans lives in New York, Florida, Texas, or California. Commercial growth is forecasted to expand 15-20% in these specific states.
What will happen to floor coverings in 2022, specifically, tile?
Why did we lose share in tile? Will we get it back? The answer to both questions will be determined by our own actions. We as an industry have not been innovative enough to compete with other categories at a similar rate of innovation that meets the consumers need, specifically luxury vinyl tile.
All of us including myself are very adept at pointing out the negatives that accompany this product, but let's face it all of us are astonished at its growth rate as it is something we've never seen in the floor covering industry before.
Yes, we can all point out that it's plastic and not environmentally friendly, it can scratch, and it certainly is not what it says it is, see https://tigerprints.clemson.edu/matsci_pubs/5/. However, you must give the industry a tip of the hat with the innovation along with marketing they have done to promote the category.
So, it's time that we as an industry begin to capitalize on the features and benefits a tile versus all other hard surfaces. We have hung our hat on inkjet technology for far too long, we have focused on large-unit porcelain panels which are growing but not anywhere near what we see happening in LVT. Some of us have looked to the exterior as our savior with 2CM porcelain pavers, let's face it that's not enough to keep up with the growth that we see in LVT.
Premium goods and performance products are fueling growth. Research shows consumers value durability more than ever, and the increased focus on residential remodeling to adapt to new lifestyles is motivating consumers to upgrade flooring selections.
The Action Plan. So, what do we do?
The biggest opportunities lie in technology and performance innovations that improve ease of installation, durability, and cleaning.
Let's stop the pity party and invest in some type of innovative technology that invigorates the growth of tile and present marketing campaigns that point out the obvious virtues of tile versus other solid surface categories. 

What's better than tiles in terms of: durability, green appeal, no VOCs, versatile Designs, cleanability and healthy advantages of using ceramic tile (see whytile.com)?

Innovate- this is not necessarily a new size, packaging, design, or color, but investing in researching innovative ideas and opportunities. This can be as simple as devoting resources to new business development.
Support the Ceramic Tile Education Foundation (https://www.ceramictilefoundation.org/)
Come on- you know why! It's you and I that are key to ceramics growth and why do we expect it to grow if we sit on our back ends? Resting on our virtues has not worked.     
2022 will be a good year and we will spend most of our selling, general and administrative expenses (SG&A) on current sales, but don't ignore the future in 2022. Otherwise SG&A will eventually be known as "Sales Going Away."
Want more information and insight? Contact Joseph Lundgren Consulting [email protected], josephlundgrenconsulting.com or call 214.641.7773.