Contractually speaking, subcontractors and specialty trade contractors, including tile contractors, generally assume the greatest risk and reap the smallest rewards of all participants in the construction industry. To survive and thrive, tile contractors must take all precautions to minimize or control these risks, which include unfair, one-sided contract clauses. Knowing and understanding certain "killer" contract clauses will not only limit liability but also increase the chances of getting paid for the good work that tile contractors perform. Only when tile contractors know and understand these contract clauses will they then be able to negotiate from a position of strength. So, what are some of these killer contract clauses? Continue reading to find out.
Indemnification Clauses
Limit liability to only damages caused by your negligence
In any construction contract, the indemnification clause is arguably the most important clause. An indemnification clause basically transfers risk from one party to another. Essentially, to indemnify another party means that you are covering that party from harm or damage. There are three forms of indemnification provisions:
Broad – covers other party's sole negligence
Intermediate – covers other party's partial negligence
Limited – covers only own negligence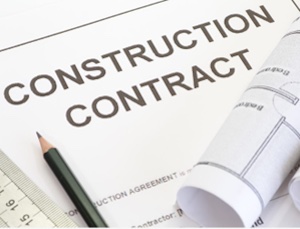 Tile contractors need to make sure that their contracts include only a limited indemnification provision that limits their duty to indemnify another party (the general contractor and/or owner) to only damages due to their own negligence. General contractors and owners will try to include a broad form indemnity provision in their contracts that would make you liable for any and all damages, including damages caused by the general contractor's or owner's own negligence. Is that fair? Absolutely not! To make the contract fair, tile contractors need to push back on those broad form indemnity provisions.
You will want to replace that broad form indemnity provision with a limited one. In many cases, you can add the following to indemnification language to limit the obligation only to those damages that are due to your negligence: "But only to the extent caused by a negligent act or omission of Subcontractor or someone for whose acts Subcontractor is responsible."
Mutual rights and remedies as contractor
Ensure you have the benefit of all rights that the contractor has in the prime contract with the owner
One of the easiest clauses to include in subcontracts – which is often overlooked by subcontractors – is a clause with language that provides the subcontractor with the same rights and remedies that the contractor has toward the owner. Most subcontracts bind the subcontractor to all the obligations, risks, and responsibilities that the contractor took on with its contract with the owner. However, subcontractors also want to make sure that they have all the benefits of all the right and remedies that the contractor was able to negotiate with the owner. In many cases, you can add the following to the rights and obligation language of the subcontract to make sure you are granted the same rights as the general contractor: "Subcontractor shall have the benefit of all rights and remedies toward the Contractor as the Contractor has toward the Owner."
Change Order Clauses
Beware of terms that prevent payment for change order work without a written change order
The scope of work that a subcontractor bids upon and contracts for is rarely the exact scope of work that is actually performed. Through the life of a construction project, the original scope of work is often changed, altered, delayed, and disrupted by a laundry list of causes and factors beyond the control of the subcontractor. And every one of these factors potentially impacts the actual cost of performance. In order to make sure you're paid for change order work, make sure you have a written and approved change order in place. If you start change order work without a written change order (a requirement in most construction contracts), you run the risk of the general contractor standing behind the terms of the change order clause and not being required to pay you.
In addition, tile contractors can add the following language to their subcontracts to increase the chances of payment: "Contractor shall not give orders to Subcontractor for work that is required to be performed at that time and then refuse to make payment on the grounds that a Change Order was not executed at the time the work was performed or the Contractor's representative was not authorized to order the change."
Contingent Payment Clauses (Pay-if-Paid)
Nix terms that make payment to you contingent on the contractor receiving payment from the owner
Contingent payment clauses, or "pay-if-paid" clauses, are contractual payment terms that make payment to subcontractors contingent on the general contractor receiving payment from the owner. For subcontractors, "pay-if-paid" provisions can be extremely burdensome as it allows general contractors to withhold payment for the subcontractor's timely, completed work in the event that the general contractor has not received payment from the owner, even when the non-payment issue has nothing to do with the subcontractor.
Here's an example of a "pay-if-paid" provision: "Receipt of payment by the Contractor from the Owner for the Subcontract Work is an express condition precedent to payment by the Contractor to the Subcontractor."
So, what can a tile contractor do about "pay-if-paid" terms? First, try to turn the "pay-if-paid" terms into a "pay-when-paid" clause. In many cases, you can do this by replacing the "pay-if-paid" with the following: "The contractor shall make payment to the subcontractor within seven (7) days of receipt of payment from the owner for the subcontractor's work."
Second, tile contractors can revise the "pay-if-paid" provision to make it only subject to non-payment when the non-payment is due to the tile contractor. Here's an example of some language you can add to make that happen: "If the tile contractor has performed its work but Owner does not make payment to Contractor for some reason unrelated to the tile contractor such as a problem or dispute with Contractor or another trade, the tile contractor shall be entitled to payment."
Conclusion
Construction contracting, especially for subcontractors, is a high-risk business. Prime contractors and owners generally attempt to put all the risk and potential liability on subcontractors. Tile contractors should not accept contracts "as-is" and should always push back on unfavorable, burdensome terms. This is especially the case for the killer contract clauses listed above. If a tile contractor is going to perform quality work, it should be paid for its work. Don't let a prime contractor or owner dictate otherwise.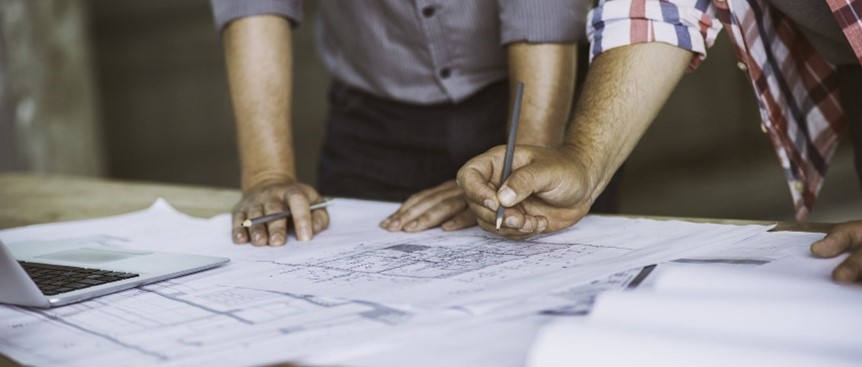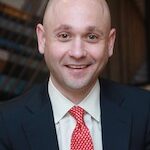 Benjamin S. Lowenthal is an associate with Atlanta-based law firm Hendrick, Phillips, Salzman & Siegel and is a licensed lawyer in the states of Georgia and New York. Ben's practice includes representing contractors in a variety of construction-related matters, including disputes involving delays, nonpayment, mechanic's liens, defective work, and other breach of contract claims. In addition, Ben's work includes preparing, reviewing, and negotiating construction contracts on behalf of subcontractors. For more information or questions about construction contracts, contact the author at (404) 522-1410, [email protected] or visit www.hpsslaw.com.