LATICRETE
recently launched updates to its Architectural Guidebook. The Architectural Guidebook helps users
create custom specifications for over 100 types of installations in just a few steps,
based on industry methods as well as LATICRETE specific methods.
Product segments covered in the new Architectural Guidebook include: Tile & Stone Installation Systems (TSIS); Masonry Veneer Installation Systems (MVIS); LATICRETE SUPERCAP; STONETECH sealers; SPARTACOTE;
and
HYDRO BAN Shower Pans.
Users can also find links to applicable product data sheets, safety data sheets (SDS), Health Product Declarations (HPD), Environmental Product Declarations (EPD), UL GreenGuard Gold certificates and technical data sheets (TDS). Submittal package details in .pdf and .dwg (CAD) format are available. For the first time, Building Information Modeling (BIM) in .rvt (Revit) format is available for the majority of methods.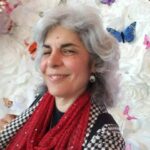 Editorial Director and Senior Writer for TileLetter and TileLetter ARTISAN
Lesley Goddin has been writing and journaling since her first diary at age 11. Her journey has taken her through a career in publishing and publicity, landing her the editor position of TileLetter and its special publications in 2006. Her goal is to educate, inspire, recognize and encourage those in the tile industry -- especially the tile and stone contractor. Other interests include the soft, purring marvels known as cats, labyrinth walking, drumming and percussion, and a range of spiritual, musical and artistic pursuits.