When 20 students from the Sierra Nevada Job Corps' Building Construction Technology Program walked into the NTCA workshop at Floor & Decor in Reno, Nevada, on May 19, NTCA Training Director Mark Heinlein was enthralled by their attentiveness, participation and overall excitement for the tile trade. The students had excellent questions, were eager to learn more and were actively engaged throughout the entire workshop, prompting Heinlein to cater his "failures" session to the group of young adults, which was "very successful and educational for them," according to Heinlein.
"The students all had some level of experience with education in various trades, with some currently working as tile apprentices," Heinlein said. "I walked them through the hands-on courses and they were very involved. They had terrific questions and were engaged, even much more than our usual installers. It was really neat to see."
As the tile industry strives to attract younger individuals to enter the trade, organizations like the Sierra Nevada Job Corps are acting as conduits for people who aren't necessarily interested in pursuing the traditional college path, but are still looking to establish a career.
One-on-one attention to support success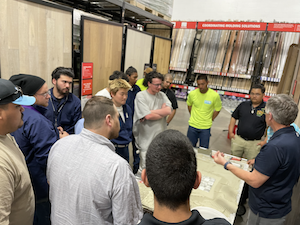 The Sierra Nevada Job Corps is part of Job Corps, the largest free residential education and job training program for adults ages 16 to 24. The federally-funded government program under the U.S. Department of Labor has 160 centers all over the country that are designed to help educate disenfranchised individuals, guide them in their career, and better equip them to become contributing members of society.
Located on a 46-acre lot just north of Reno, Nevada, next to the airport, the Sierra Nevada Job Corps Center services the entire state of Nevada. Of the 15 specialty programs offered at this center, the majority of students that attended the NTCA workshop were part of the Building Construction Technology Program, which is offered by the Home Builders Institute (HBI). The tag line for HBI is "Building Careers. Changing Lives."
"The program is completely self-directed. The young adults have to want to be here," explained Business Relations Specialist at Sierra Nevada Job Corps, Leslie Mix. "In our center, we have 15 trade programs, which are broken down into 'soft' trades and 'hard' trades. The Building Construction Technology program falls in the 'hard' trades, where the students learn everything from how to lay tile to how to paint and plaster."
With individualized tutoring, small class sizes and specialized counseling, the center has a vested interest in each student's success and "making sure they get his right," according to Mix. "The students get a lot of one-on-one attention to make sure they are successful," she said. "They are totally taken care of all the way through the process. It is so amazing. This is a government program that works in spades. They've done studies that have shown for every dollar that Congress puts into Job Corps, two dollars goes back into the economy."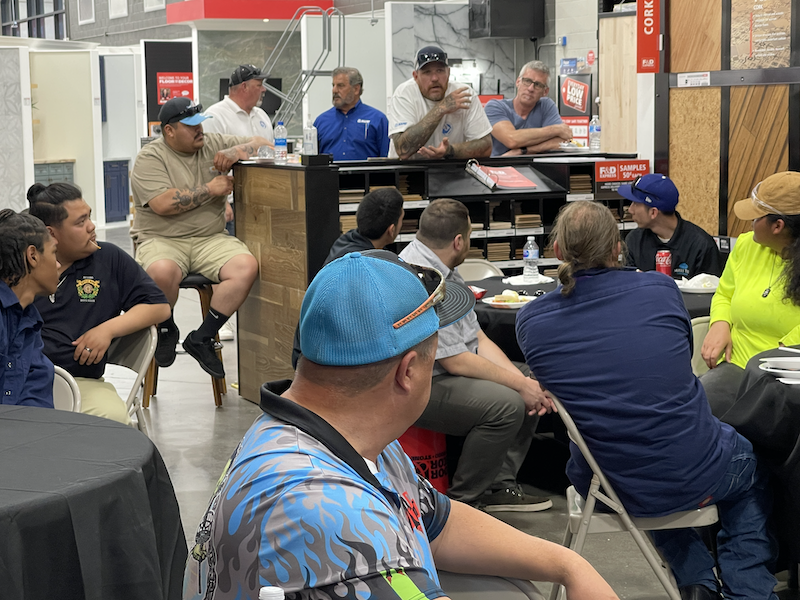 Securing the future
Xander, an 18-year-old who is currently in the Building Construction Technology Program at Sierra Nevada Job Corps, began his journey in September 2021. While he enjoys all aspects of construction, he has completed some additional training for tile because of how appealing it is.
"Out of all of the trades offered by Job Corps, I lean more towards tile setting and the architectural part of it. I've become really good at tiling, since that's one of the first things I did when I got to Job Corps," he said. "They try to make the environment here as construction-like as possible, like you're out in the actual workforce as a contractor working for a company."
With a pending graduation date of January 2023, Xander hopes to segue into construction, whether it be working as a tile contractor or in another related trade, to establish a successful career for himself. "I went through school, but I've never been good at it," he said. "I didn't think I would make it if I didn't secure my future now."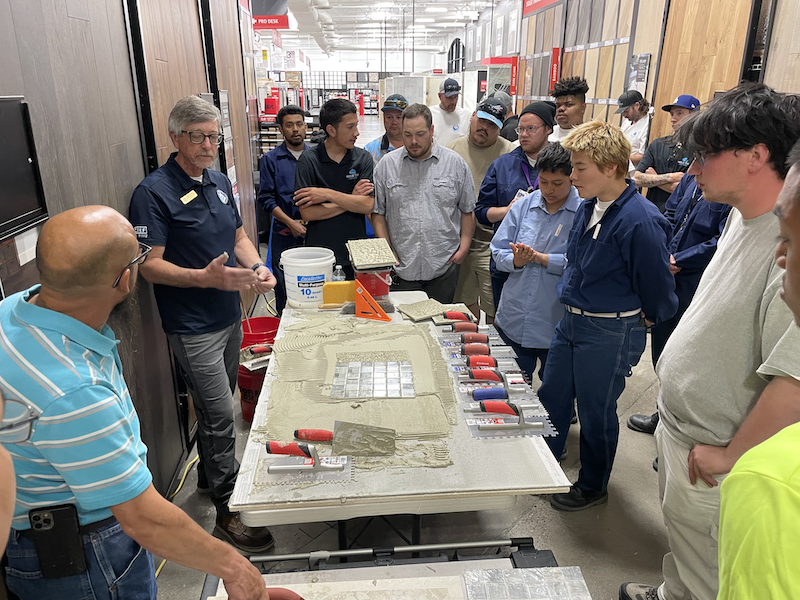 The next generation of tile professionals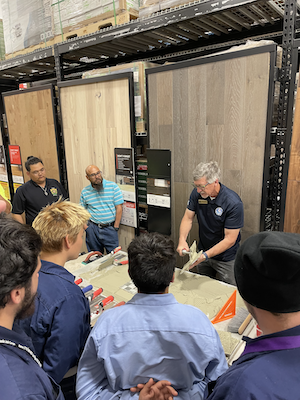 To assist the NTCA in its goal of educating younger individuals and subsequently lining up the next generation of tile professionals, NTCA Ambassadors like Terry Hall are currently volunteering their to time to furthering the education processes in regions all over the country.
Hall, who is a Technical Representative at ARDEX Americas that is based out of Sacramento, Calif., attended the NTCA workshop with the students of the Sierra Nevada Job Corps and volunteered to lend his expertise in any way possible to aid the program.
"I offered my services on an occasional basis throughout the year to make a trip to the center and do whatever I can to help teach the students in whatever category they'd like, whether it be thinsets, grouts, caulking for self-leveling or patching. I'm happy to help in any way I can," Hall explained. "ARDEX would supply the materials, such as product and tools. It's what we do. We want to educate people."
All of the individuals in the Sierra Nevada Job Corps will ultimately transition into the real world, where they will become functioning members of society in need of employment. If any NTCA members in Nevada or the surrounding states are looking for tile apprentices or employees of any kind, there are an array of professionals-in-training that are actively looking for opportunities – some that even hope to become the next generation of tilers.
As the HBI's tag suggests, by building careers, the industry can help change lives. Investing in these young people is just one way to go about doing just that.
If you are interested in recruiting any members of the Sierra Nevada Job Corps Building Construction Technology Program, please contact the Sierra Nevada Job Corps at 775.789.1000 to see how you can make a difference today.