One-to-One with Woody Sanders of D.W. Sanders, Atlanta, Ga.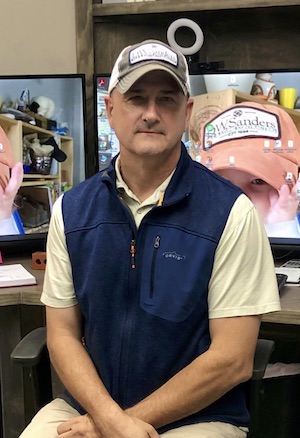 Woody Sanders is the owner of D.W. Sanders Tile & Stone Contracting in Marietta, Ga. The company was founded in 1994, but Woody's tile roots go way before then. Known for his passion for the trade and his technical expertise, Woody grew up in the tile business, and worked for many years representing numerous installation material companies. A dedicated member of the NTCA and an NTCA Five-Star Contractor, Woody and his team at D.W. Sanders have been honored with installation awards and are known for their for their expertise with challenging tile and stone installations. An avid supporter of certification and training, Woody was recently one of two individuals to receive an industry award for supporting the Ceramic Tile Education Foundation (CTEF).
---
You love this industry. How did you first get in it and what led you to where you are today?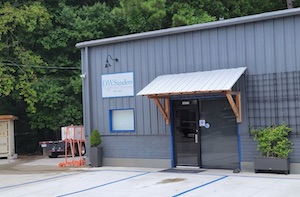 You could say I was adopted into it. My grandfather (A.W. Cook Tile) started in Atlanta in 1929. I was adopted, and he was my mother's father. They taught me the trade. I was drawn to it early on. We had several businesses in the family, including distribution and contracting. I gravitated to installation. I did my apprenticeship in high school and from there I went to college but continued to work in tile to support myself.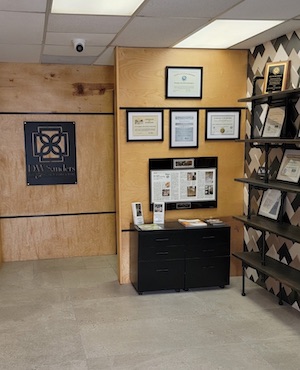 I reached out to find mentors in the industry, including Leigh Hightower from C-Cure (2008 NTCA Ring of Honor recipient) and Grif Williams of Custom Building Products. I went to work for CUSTOM for about seven years. Mentors helped me to get a much fuller understanding of the whole process.
After years of training, working in technical services, I found myself drawn back to what I really loved, which was the installation end of our industry. In 1994, I decided to open up D.W. Sanders Tile & Stone Contracting as a bucket-and-trowel guy. I am glad I made that leap back then. Today, we have 11 crews (22 installers) and four of us in the office.
What are some important lessons you learned early your business as a tile contractor?
My dad asked me how long I could keep working seven days a week to try to make a living. It was the first step to finding my value. I learned it is not how hard you work that makes a difference, it is how smart are you working. His words still ring true to me today. He said, "What you need to do is train people on what you do, and manage them." This made a huge impact on the way I ran my business. I found people that would respond to the technical aspects of our trade, I taught them the standards, and I committed to training and education immediately. We live our company tag line, which is "Craftsmanship by the standards."
With 11 crews going, it is probably a continuing challenge to retain and recruit your labor force. How do you go about this and what is your training strategy once they come on board?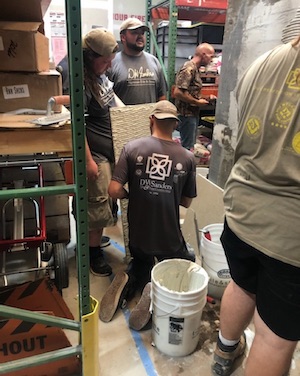 We have tried hiring experienced workers in the past and we have found that in our region, with the way we approach training and following industry standards, it works best to hire people without significant experience and to focus on their character and their fit into our company atmosphere. Our training combines our company policies with NTCA programs that we take advantage of with our membership. We like to look at training from the back to the front. We look at CTEF certification as the goal to aspire to. We train our people to get there. It is like a good tile job. You want to know where your last cut is going to be before you ever make the first one. We approach training the same way.
Why do you think certification is so important to the future of our trade?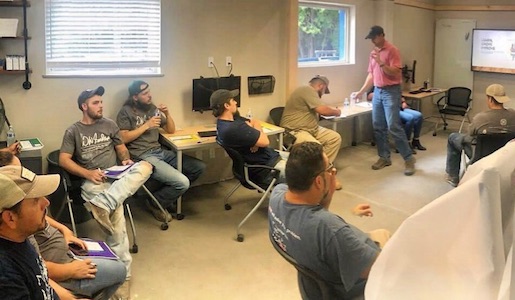 Our industry can potentially be lost if we don't start changing the tide for the future. Without certification, what do we say to the young people of today who we want to be tile installers? "Hey, come work for us, in a tiered position, with no benefits, and wear your body out so we can be profitable." I know that sounds negative, but without a clear training program that culminates in CTI and ACT certification, with pay increases along the way, that is essentially what we are saying. We have a unique opportunity to recruit quality people into our trade who might be looking at new alternatives to the high costs of higher education, and certification is a clear way to accomplish this. This is why I support the CTEF and I hope other industry leaders will do the same.
How does certification fit into the type of work your company does?
We train our workers to learn all the skills. We mud both walls and floors, but we also consider new technology. We work with the design and architectural community on challenging projects. As their partner, we are responsible to be the expert when it comes to product recommendations and successfully performing the installation. We have done projects with pedestal systems on exterior decks as just one example of this. We work with a lot of stone and multiple formats of tile sizes, thicknesses and shapes. Having our installers trained and certified to do this type of work is essential to our success.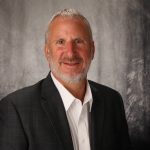 Bart Bettiga is the Executive Director of the National Tile Contractors Association and Publisher of TileLetter. Bettiga is a member of the Board of Governors of Coverings, one the largest tradeshows in North America. He has over 30 years of experience in the tile and stone industry and has served as the NTCA Executive Director since 2002. He is a well known speaker and author on ceramic tile and natural stone distribution and installation. He oversees the financial operations of the NTCA, TileLetter and the Ceramic Tile Education Foundation.