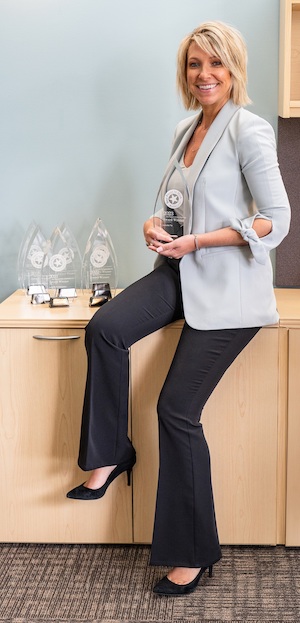 The Best Places to Work in Kentucky awards program, conducted by the Kentucky Chamber of Commerce and the Kentucky Society for Human Resource Management (KYSHRM), recognizes companies that have demonstrated a commitment to creating a positive and productive work environment for their employees. The program evaluates various factors, including employee engagement, satisfaction, professional growth opportunities, and overall company culture.
Louisville Tile is honored to have secured the 11th spot in the medium category (companies with 150-499 employees), reaffirming its dedication to its valued workforce. This recognition is a testament to the company's commitment to providing a supportive and empowering environment where employees can thrive both personally and professionally.
Crosby Hall, Executive Vice President of Corporate Resources at Louisville Tile, expressed her excitement about this exceptional achievement. She said, "We are incredibly proud and humbled to be named a Best Places to Work in Kentucky award recipient for the eighth consecutive year. It's confirmation that the company culture we've been so intentional to communicate, cultivate, and protect is resonating with our employees." 
Louisville Tile firmly believes that a happy and engaged workforce is the key to success, and this award reinforces the company's commitment to creating an environment that promotes employee empowerment, collaboration, and personal development. The company's success is driven by the passion, innovation, and expertise of its talented team.