Exciting news! Coverings 2023 educational presentations are now available on-demand for professionals in the ceramic tile and natural stone industry like you.
Benefit from a vast collection of  learning opportunities comprised of more than 100 recorded conference sessions and stage presentations. The on-demand content provides a diverse range of educational resources to explore, watch and experience year-round from the comfort of users' homes and offices. 
If you were unable to attend the event in person, this is your chance to catch up on all the valuable content you missed. And for those who attended, the on-demand videos serve as an excellent resource for reviewing and sharing with peers.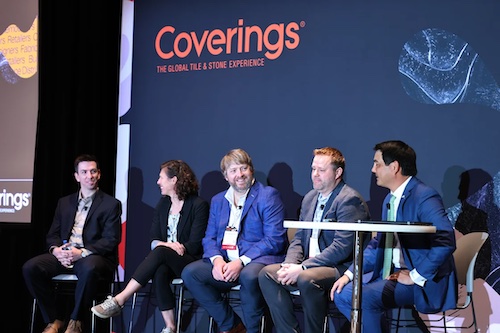 Save the Date for Coverings 2024!
Plan to attend Coverings 2024 taking place April 22-25 in Atlanta! Discover more than 1,000 global exhibitors from 40 countries, breathtaking product innovations, invaluable insights, and crucial industry connections you need to grow your business.