One-to-One interview with Bart Bettiga, NTCA Executive Director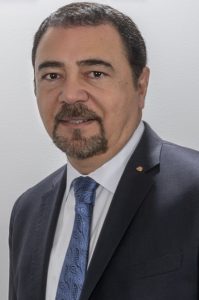 Italian-based MAPEI Corporation has been a leading installation material manufacturer for many years, and has a strong, established presence in North America. As Executive Director of the National Tile Contractors Association since 2002, I have worked closely with MAPEI leaders to collaborate on many efforts related to training and education of the trade. MAPEI's support of our programs has enabled us to expand our outreach in many ways. MAPEI North America is known for outstanding product development, customer service and training. Because it offers a complete line of products that appeal to many trades, MAPEI has a strong presence in all flooring and surface preparation categories.
President and CEO of MAPEI North America Luigi Di Geso has led this group for more than a decade. I caught up with him recently and asked him to share with us some insight into the company and its strategic direction.
---
It has been several months since the tile industry lost an icon in the passing of MAPEI Group President, Dr. Giorgio Squinzi. Tell us a little bit about the relationship you formed with Dr. Squinzi, what legacy he leaves behind, and explain how the company is moving forward with a new leadership team.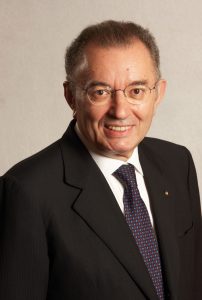 Dr. Squinzi was a true mentor in every sense of the word. As I look back over the past 10 years where I reported directly to him, he allowed me to learn from his vast experience, while all along allowing me to form my own experience as I developed in my role as CEO. Always asking the right questions, while always listening to the answers I would provide, he empowered me to go forward and succeed. He built his empire in this manner and earned the respect and admiration from all his employees for making us truly feel that MAPEI was our company and that we are all part of his family.
MAPEI is moving forward under the careful guidance of Marco and Veronica Squinzi. They have been co-presidents, together with Dr. Squinzi, well prior to his passing and will continue the path that he put in place. As they say, "The apple doesn't fall far from the tree," and both Veronica and Marco have their father's vision on how to take MAPEI to a new level, even beyond where he has taken it. Despite the seamless continuity in the leadership of MAPEI, I can say Dr. Squinzi will always be missed.
TileLetter readers know MAPEI for its tile and stone installation products. But your company is much more than that. Tell us a little about the different divisions of products you offer that serve multiple markets in the construction industry.
We like to say that we are "more than our products." We offer system solutions. MAPEI Corp. offers 11 different product lines including the Tile and Stone Installation Systems, Floor Covering Installation Systems, and Products for Wood Flooring lines:
Products for Sports Flooring (which also includes products for synthetic turf and soil stabilization)
Concrete Restoration Systems (includes solutions for bridges, stadiums, and public facilities)
Waterproofing Systems (we even offer a 100% solids, cold-fluid-applied waterproofing membrane that is so low in VOCs it can be applied in occupied spaces)
Products for Structural Strengthening (epoxies, repair mortars and wraps)
Admixtures for Concrete (superplasticizers, water reducers, accelerators, fibers) Products for Underground Construction (UTT – team of experts and products to solve underground construction problems)
Cement Additives (C-ADD – grinding aids, pack-set inhibitors, strength enhancers)
Products for the Marine Industry (anti-corrosive primers, acoustic underlays, waterproofers)
From the macro of tunneling to the micro of admixture chemistry, MAPEI is intricately involved in a wide scope of protective solutions for the building industry. We have seven new product lines to go in order to match our European counterparts.
What new product introductions can we expect to see from MAPEI in 2020 in your tile and stone installation systems division?
We have developed quite a few exciting new products for 2020 and are even entering into the radiant flooring heating market with the introduction of our Mapeheat line of products – customizable mats, membranes and programmable thermostats, that allow users to target and control their floor heating options with a simple app.
Some of the other new products that we are debuting this year include our Ultracolor Plus Max, exclusively available in Jet Black and Pure White, the blackest black and the brightest white grout available on the market. These grouts are based on our popular FA formulation, which means that they won't shrink or scratch the surface of tile or stones.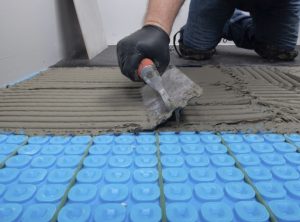 Keraflex Super is our new extra smooth, non-sag, non-slump mortar with high-transfer technology. We have a hybrid adhesive that is designed to make installing large-format and gauged porcelain tiles a faster and easier process.
Ultrabond ECO GPT is a rapid-setting, low-VOC hybrid polymer adhesive that can be used in dry and wet residential and commercial applications.
And for wet environments, our Shower Perfect Integrated Flange Drain and our Mapelastic Turbo waterproofing membrane provides one-day turn-around for shower installations.
We are constantly innovating ways to improve our products, reduce waste, and save our installers time, which on the job, means money.
The industry continues to be concerned about a lack of qualified installers being available to meet the needs of the market. What is MAPEI doing to address this glaring need?
We feel very strongly about the need for properly trained installers, especially as new technologies come on board that make applications more involved than simply spreading mortar with a trowel. Our MAPEI Training Institute (MTI) is designed to ensure that the correct standards are being adhered to and that the proper installation techniques are being followed. Classes are offered at our facilities, at our clients' facilities, and at other suitable locations upon request. We also offer the MTI-TV series of videos, which offer advice and tips on popular subjects. We collaborate with all of the industry associations of which we are members, as well as with national colleges and universities, to help promote and grow the industry.
There seems to be increasing competition in the tile and stone installation products category. What are some of the strengths you feel that MAPEI has over its competitors, and are there areas where you feel you need to strengthen?
MAPEI's system solutions come with unparalleled product support and a warranty program that is unmatched in the industry. But it is more than our products that truly sets us apart – it is the power of MAPEI in general. We have synergies between our technologies and divisions that help the entire company – geographically, as well as within and across product divisions. We are a truly international company with 89 subsidiaries, including 83 plants in 56 countries. We have 31 research and development centers around the world and more than 12% of our 10,500 employees work in R&D.
We are always looking for opportunities to grow – whether it be through acquisition or physical expansion. We recently opened new facilities in Wildwood, Fla. (below left) and Calhoun, Ga., as well as opening new production lines at five of our existing facilities. MAPEI is always moving forward, always innovating, always growing.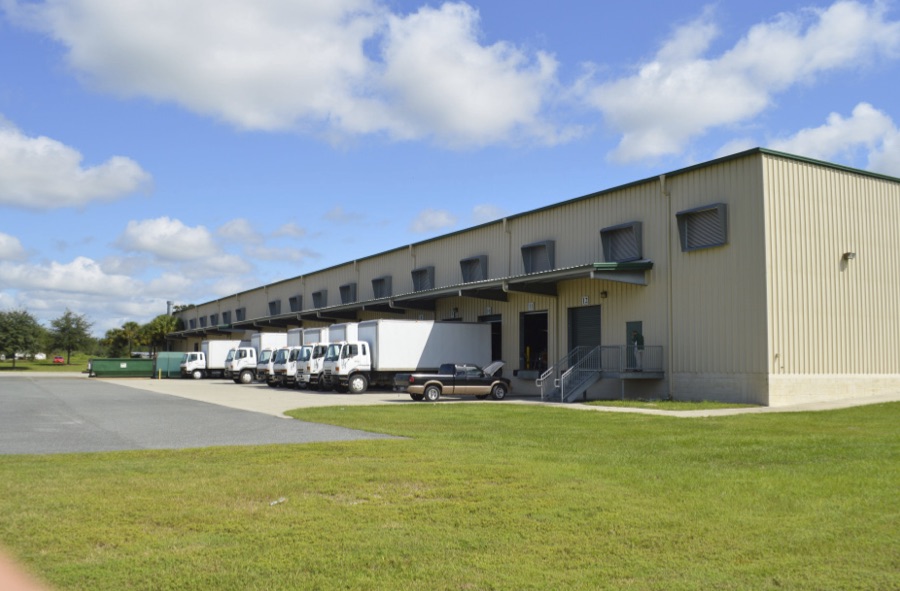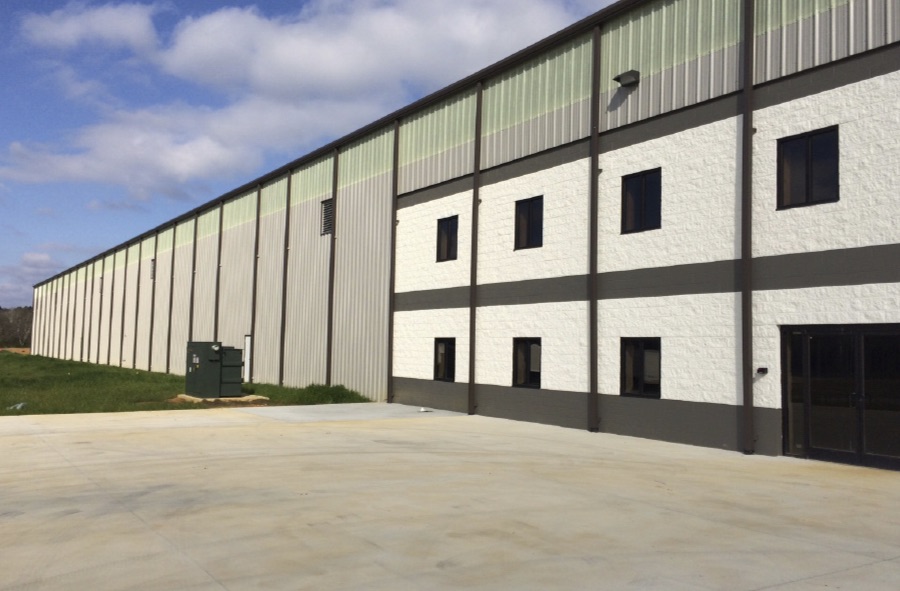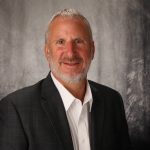 Bart Bettiga is the Executive Director of the National Tile Contractors Association and Publisher of TileLetter. Bettiga is a member of the Board of Governors of Coverings, one the largest tradeshows in North America. He has over 30 years of experience in the tile and stone industry and has served as the NTCA Executive Director since 2002. He is a well known speaker and author on ceramic tile and natural stone distribution and installation. He oversees the financial operations of the NTCA, TileLetter and the Ceramic Tile Education Foundation.