DARIEN, CT (March 28, 2018) — Starnet Worldwide Commercial Flooring announces today that Mark Bischoff is joining the organization in the position of Vice President-Vendor Relations effective April 1, 2018.  In this position, Mark will assume the critical role of managing all activities related to the Starnet Preferred Vendor network including vendor acquisition, contract negotiation, business development and training.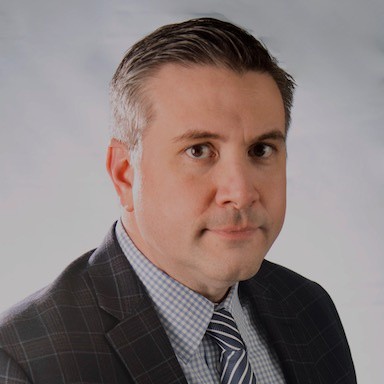 For the balance of 2018, Mark will work closely with Fred Williamson, Executive Vice President of Starnet, who is retiring at the end of 2018 after 50 years in the industry.  Mark will focus on the very important Starnet vendor connections while gaining knowledge of the broader operations and goals of Starnet. Mark is joining Starnet with the expectation that he will ensure strong continuity of leadership for both the members and the Preferred Vendors.
Mark is an outstanding professional, very well suited for his new role at Starnet.  He brings 22 years of experience in commercial flooring having joined the Johnsonite organization as a Business Manager in 1996.  Mark assumed increasingly responsible positions within the Johnsonite organization, impacting both the Sales and Marketing areas. Following the Tarkett acquisition of Johnsonite in 2009, Mark was named Executive Director of Strategic Partnerships, working closely with Starnet to develop a strong business-building partnership.  In 2012, Mark ascended to the position of Vice President-Sales for Tarkett NA overseeing the entire Tarkett resilient business, both commercial and residential. Most recently, Mark served as Senior Vice President of Healthcare & Senior Living for Mohawk Industries.
"Throughout Mark's career, he has consistently demonstrated strong strategic leadership, excellent interpersonal skills and the ability to drive both revenue and profits," commented Jeanne Matson, Starnet's President & CEO.  "He values the importance of strong partnerships within the commercial flooring industry. Mark's experience, strategic insights and outstanding business skills will be a significant asset to Starnet Commercial Flooring."
Mark is married and he lives in the Columbus, Ohio area.  He is a graduate of Hiram College in Hiram, Ohio.
About Starnet Worldwide Commercial Flooring
Starnet Worldwide Commercial Flooring Partnership is the world's largest network of full-service independent flooring contractors, representing an elite group of the highest quality flooring manufacturers. With more than 177 independent contractors doing business in more than 325 locations throughout US and Canada, they are committed to serving the industry with the highest standards of excellence. Through collective strength, integrity, shared best practices and advocacy of training, Starnet Members and Starnet Preferred Vendor Partners, help deliver successful project outcomes with complete customer satisfaction. The membership's strength in numbers creates a combined annual volume of over three billion dollars. For more information, visit www.starnetflooring.com.
###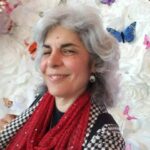 Editorial Director and Senior Writer for TileLetter and TileLetter ARTISAN
Lesley Goddin has been writing and journaling since her first diary at age 11. Her journey has taken her through a career in publishing and publicity, landing her the editor position of TileLetter and its special publications in 2006. Her goal is to educate, inspire, recognize and encourage those in the tile industry -- especially the tile and stone contractor. Other interests include the soft, purring marvels known as cats, labyrinth walking, drumming and percussion, and a range of spiritual, musical and artistic pursuits.