Under the cold surface, metal hides a seductive power, more than any other material. No longer considered only for its industrial and functional use, over the years it has become a must for trendy coverings.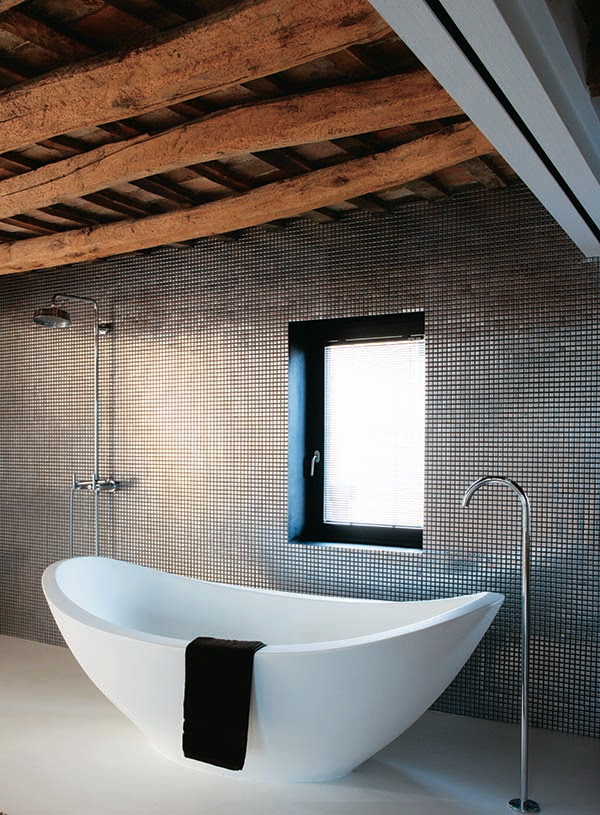 SICIS, primarily known for innovative glass and marble mosaics, has long ago created and patented the steel and other metal mosaic and an entire collection dedicated to this: Metallismo collection. Steel and brass molded in an eclectic mix of shapes, sizes and finishes, with their own personality.
Metallismo presents a variety of stylish motifs, monochromatic and essential  combinations particularly suited to the canons of modern architecture. It was created precisely to meet the needs of architectural projects where the coating plays a decisive role to realize futuristic atmospheres, technologically innovative. For this reason, it has already been chosen by many architects with the need to interpret high-impact ambiances.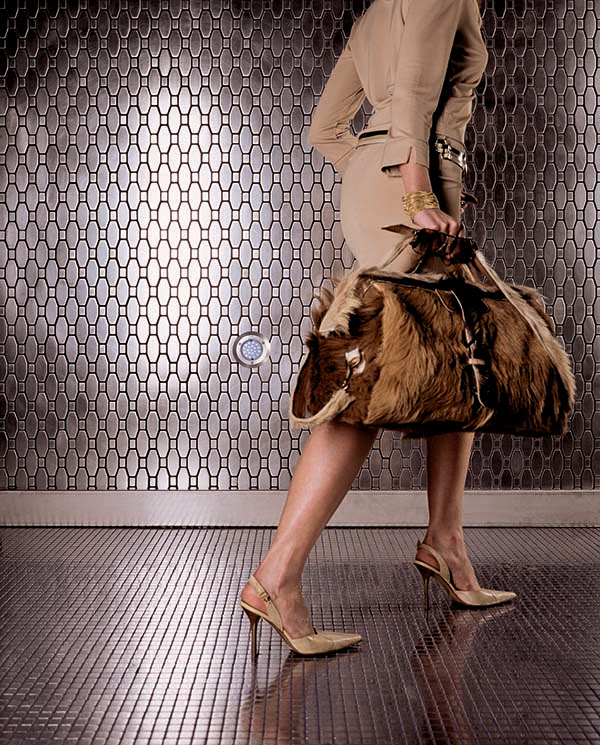 Also important is the hygiene guarantee of this material, a result of its high resistance to corrosion, the surface compactness that makes it free of porosity, and, last but not least, the ease of sanitizing the tile from bacterial contamination. These are certainly decisive arguments in the choice of covering materials, especially now.
The tesserae of Metallismo are available with different finishes in steel and brass, and in different shapes, which include square, rectangular, oval, rhomboidal and octagonal tesserae. The can be arranged in many combinations: basketweave, herringbone, etc. Metallismo comes in various sizes until square and rectangular slabs, and in several finishes: glossy, satin and three embossed solutions.
The mosaics are pre-assembled for quick and easy installation.