New interface and refreshed site are designed to make shopping for tile easier than ever

New York, New York — Last month, Nemo Tile + Stone, a New York City-based provider of top-performing surface materials, was excited to unveil its new e-commerce store and revamped website, nemotile.com. Advanced in capability and contemporary in aesthetic, Nemo Tile + Stone's new online presence and interface provides consumers and the interior design and architecture community with a new way to shop for and specify products from the brand's extensive library of tile and stone offerings. Providing an additional avenue to Nemo Tile + Stone's five showrooms located throughout the Northeast, customers can now explore the latest styles in surfacing online for residential, commercial, and hospitality projects. 
The launch of the e-commerce platform emerged in tandem with the arrival of an entirely refreshed website for the family-owned, 99-year-old brand. In addition to the new online capabilities for buyers, the reimagined website is equipped with improved navigation, imagery, and visualization tools aimed at enhancing the overall user experience. The updated website boasts a plethora of user-centric features highlighted through interactive development tools now available at the click of a mouse. Amongst the new features, users will find personalized search tools that refine a search by size, shape, color, and material. This personalized approach is then expanded upon once a product page is selected. Each individual product page holds numerous images in silhouette and lifestyle frames to allow the user to easily visualize the potential of the product in the space they are designing.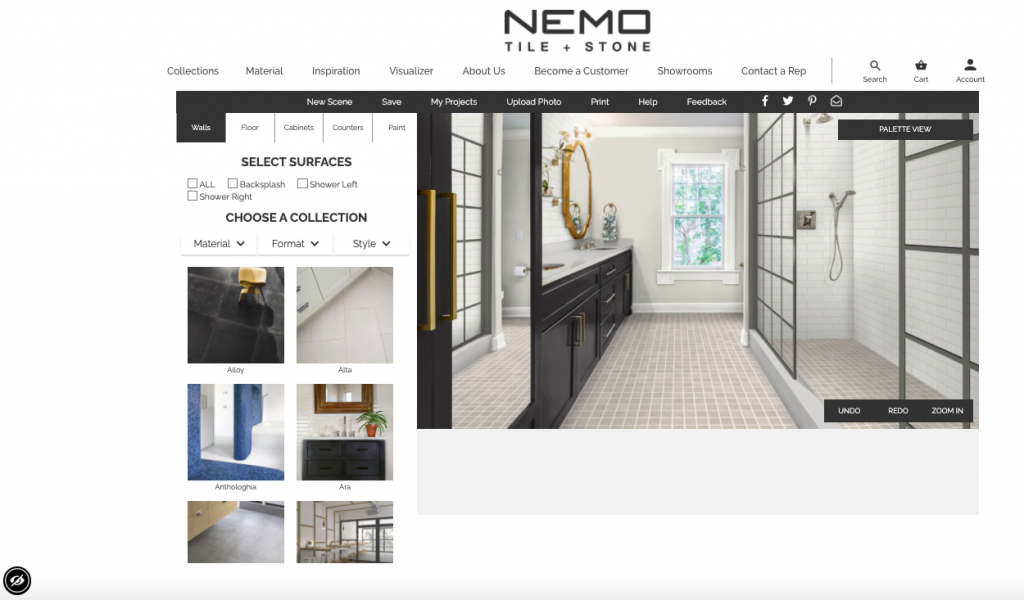 Nemo Tile + Stone's commitment to the user's experience is at the heart of another new feature, the Visualizer, which allows users to select a tile and instantly see it rendered in up to sixteen different spaces, inclusive of both residential and commercial options that range from kitchens, bathrooms, and foyers to retail and restaurant settings. Users are also able to upload an image of their very own space and render design possibilities in a truly bespoke fashion. Overall, the 3D visualization tool provides a virtual view of a product's design potential and offers a digestible way for users to see the variety of applications possible with each product. 
"The idea behind the new interface and the launch of e-commerce for Nemo, was and is to provide our customers a premier experience beyond the walls of our showrooms," said Matthew Coburger, Director of Product Merchandising, Nemo Tile + Stone. "Each new feature offered on the website is designed to provide users with a way to thoughtfully and productively specify the products they're interested in for any number of project types." 
The new platform is designed to evolve with Nemo Tile + Stone's ever-growing product offerings and allow users to easily connect with the brand's rich product portfolio, including new additions such as the Dash collection, a series of modern porcelain floor and wall tiles rooted in muted earth tones and pastels. Sleek, contemporary style and uniformity were also given immense attention in the refresh of the website and its dedicated design inspiration pages. Equipped with an active blog featuring Nemo Tile + Stone installations and set alongside a section designed to showcase the brand's Instagram page, @nemotile, users will be able to further understand the vast array of design possibilities afforded by Nemo Tile + Stone's product offerings and company know-how.

To see the website first hand, please visit www.nemotile.com.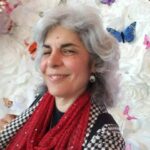 Editorial Director and Senior Writer for TileLetter and TileLetter ARTISAN
Lesley Goddin has been writing and journaling since her first diary at age 11. Her journey has taken her through a career in publishing and publicity, landing her the editor position of TileLetter and its special publications in 2006. Her goal is to educate, inspire, recognize and encourage those in the tile industry -- especially the tile and stone contractor. Other interests include the soft, purring marvels known as cats, labyrinth walking, drumming and percussion, and a range of spiritual, musical and artistic pursuits.