Madison, Wis. – Jaeckle Distributors, a family-owned wholesale distributor based in Madison, Wisconsin, will be expanding the territory in which they offer products from Florida Tile. Jaeckle will now be distributing Florida Tile products in Missouri and Southern Illinois.
Jaeckle Distributors has a decades-long relationship with Florida Tile, an industry innovator known for their implementation of new technology, commitment to environmental responsibility, and high quality tile products. Having distributed Florida Tile in other states,
Jaeckle looks forward to providing the same value to a new area. "As a distributor of Florida Tile for nearly 40 years, we're thrilled to be able to service our customers in Southern Illinois and Missouri with this fantastic product line," said Jeff Jaeckle, President of Jaeckle Distributors.
For more information, visit www.jaeckledistributors.com.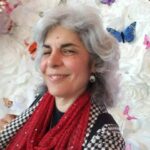 Editorial Director and Senior Writer for TileLetter and TileLetter ARTISAN
Lesley Goddin has been writing and journaling since her first diary at age 11. Her journey has taken her through a career in publishing and publicity, landing her the editor position of TileLetter and its special publications in 2006. Her goal is to educate, inspire, recognize and encourage those in the tile industry -- especially the tile and stone contractor. Other interests include the soft, purring marvels known as cats, labyrinth walking, drumming and percussion, and a range of spiritual, musical and artistic pursuits.