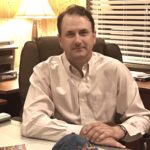 Woody Sanders, founder of Marietta, Ga.'s D.W. Sanders Tile & Stone Contracting, grew up in the tile industry. In the early 90's, Sanders, had a seven-year tenure in technical services operations at Custom Building Products, getting a first-hand look at the difference between a well-executed, detailed tile job and a failed one. Valuing this technical perspective, and wanting to get back to the creative side of tile and stone installations, D.W. Sanders Tile & Stone Contracting was born in 1994 on a part time basis, then moving to full time in 1996. Today, the company specializes in large residential stone and tile projects in both new and remodeling sectors, plus specialty cladding projects.
The strong technical underpinning of the company shows up in its motto, "Craftsmanship by the standards." Sanders said, "It is not just about making the work look good; it is the whole installation system that makes it last. What sets us apart in the market is that we strive to be a forward-thinking company. We strive to always grow and be better than we were the day before, from recruitment to the training of our employees, to how we proactively communicate with our customers, architects, and designers and cover every detail on the job site." To that end, Sanders said that the company in planning a mobile app this year for all of its job documents, deduction logs, and safety documents.
Sanders has a long history with the NTCA, starting with his grandfather, A.W. Cook, who was an early member of STTMCA, as NTCA was known years ago. A few years after establishing his company, Sanders joined NTCA in 1997, and rejoined in 2013, to be "a part of something bigger than us," Sanders said. "We are, for the most part, local and regional. NTCA makes you a part of a national tile organization, looking out for the installation contractor.
"Bobby White, a contractor I worked with, said to me many years ago, 'Show a tile contractor how make his job easier and he will be your partner for life.' That is what the NTCA does through training and addressing issues we face as an industry and as individuals," Sanders added.
One of these issues will be labor force in the future, which Sanders is tackling along with fellow NTCA Five Star Contractor, Rod Owen of C.C. Owen Tile Company, Inc., in Jonesboro, Ga. Sanders and Owen met up at Total Solutions Plus in 2016, and Owen introduced Sanders to involvement with the Construction Education Foundation of Georgia (CEFGA) this past March.
"As a sponsor in the recruitment of young people into the tile industry, we think this is a stepping stone in the right direction to ensure the future of the industry," Sanders said.
Five Star status
The conversations of like-minded people at Total Solutions Plus last year lit a spark in Sanders to pursue this elite company of contractors.
"We believe that by being a Five Star Contractor member, we have set a high standard for the company and the employees," Sanders said. "For our employees to learn and work alongside other Five Star Contractors, will only make us a stronger and more profitable contractor. While we do not bid commercial work, we see the ability for Five Stars to present CEU'S (Continuing Education Credits) to architect and designer continuing education in our area will keep our name in the forefront as the 'go- to' company."
Sanders also was excited about the Five Star Contractor requirement of having Certified Tile Installers (CTIs) on board. "Two of my tile setters and I took the test this year," he said. "It was the hardest and most satisfying 25 sq. ft. you will ever set. We are awaiting the ACT schedule this summer and Scott [Carothers, from the Ceramic Tile Education Foundation] has promised to hold spots for myself and my men to take. We plan to have all of our setters become CTIs, as well as our apprentice setters in the future. Certification for us opened up great discussion, and put the office and field on the same page.
"In the residential side of tile, we rarely receive specs or TCNA Handbook details, so we are forced to create our own series of specs based upon construction practices in our region," he added. "While we estimate calling out TCNA methods, the CTEF certification process further solidified what and how we should be looking at our projects."
Sanders takes the work he and his company does to heart, filled with pride for the work done, and the people working together to accomplish the task.
"Our places of work are in the most immaculate homes in America, some historic and some over the top," he said. "We are trusted to construct lasting beauty with our own flair. People get to see what we do and what we represent, and I get to accomplish this with people who are much more than employees, they are friends."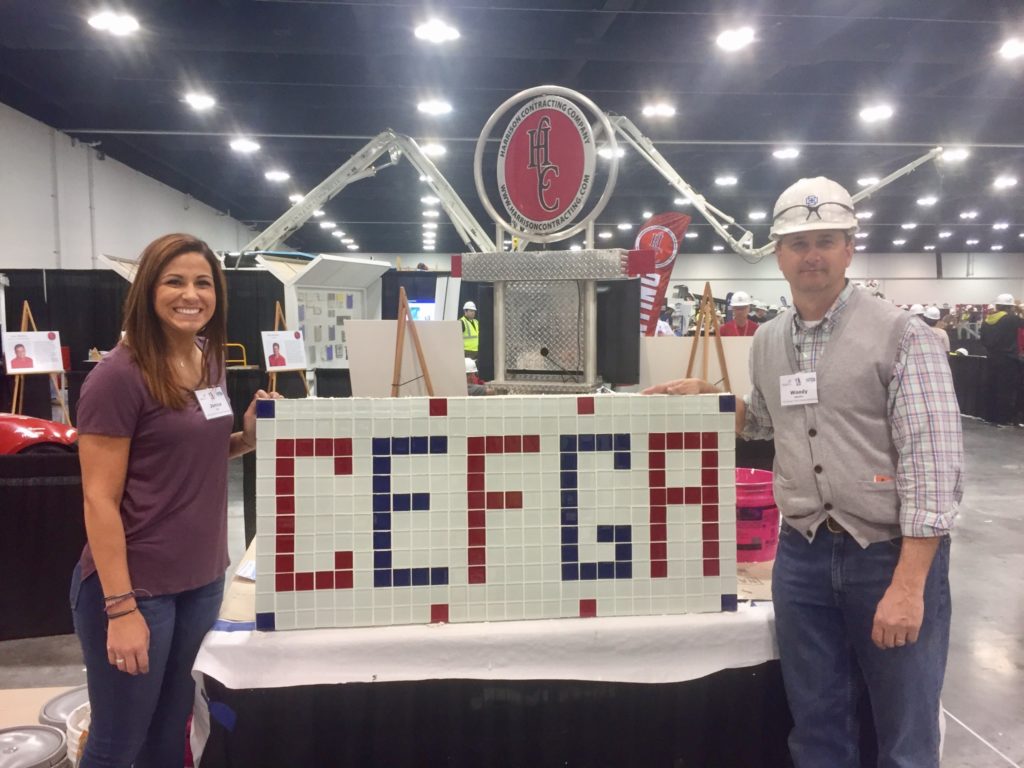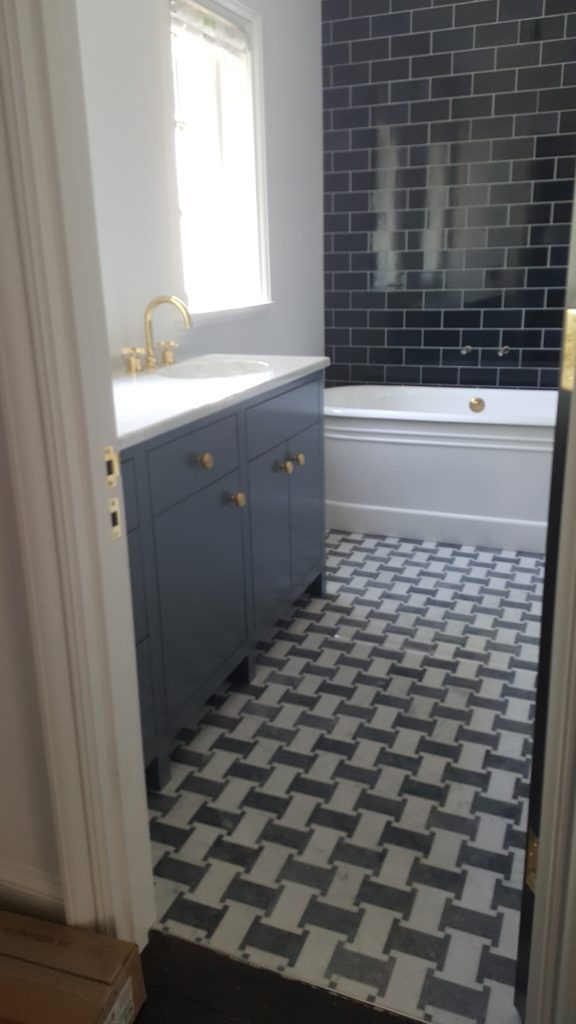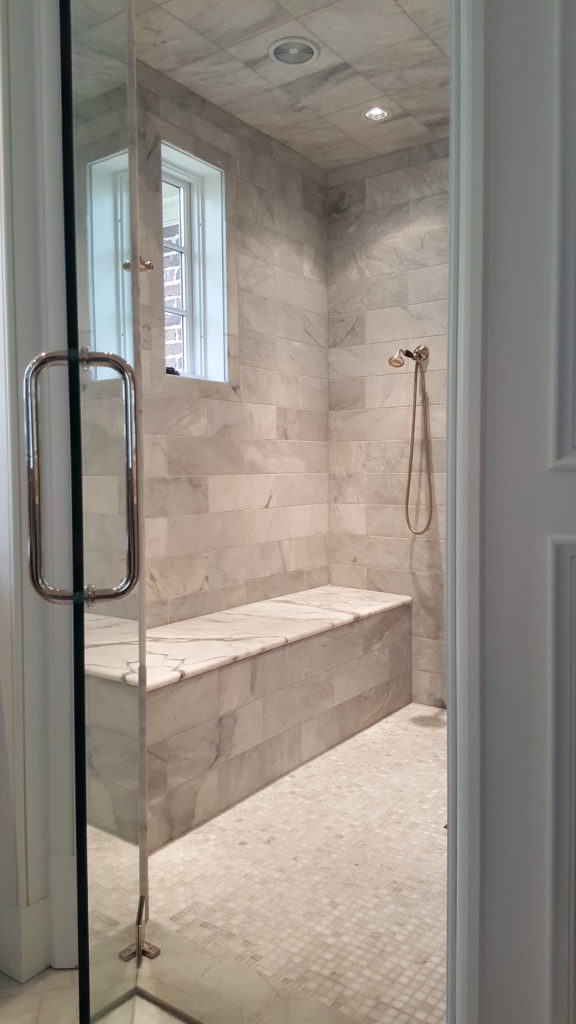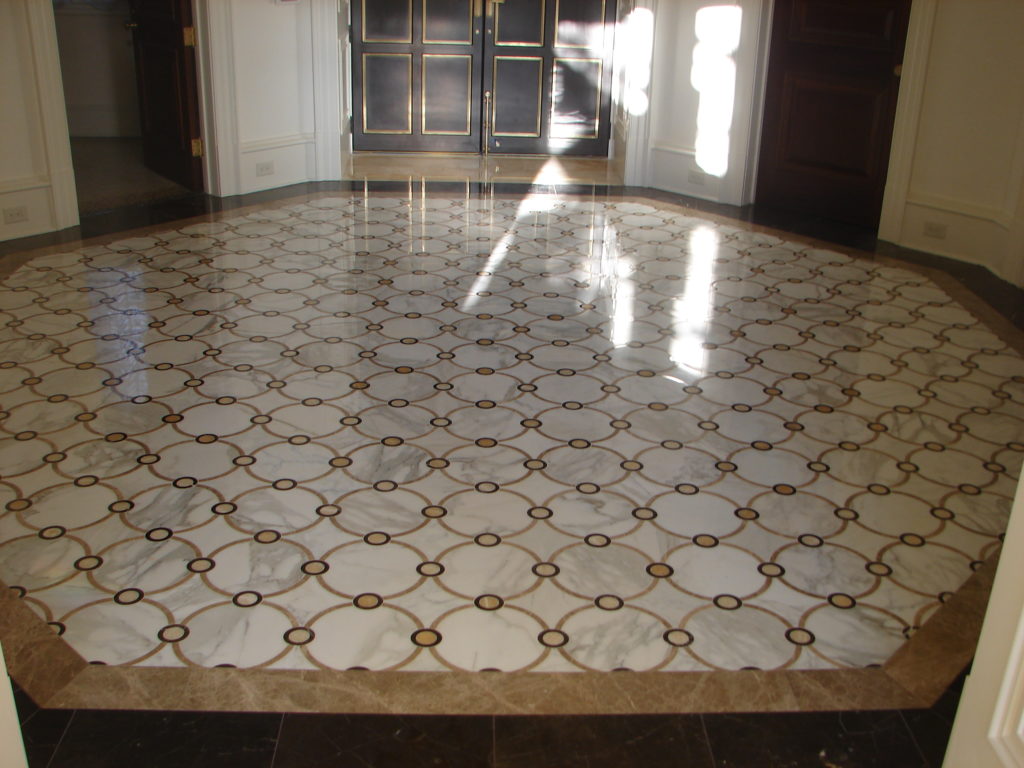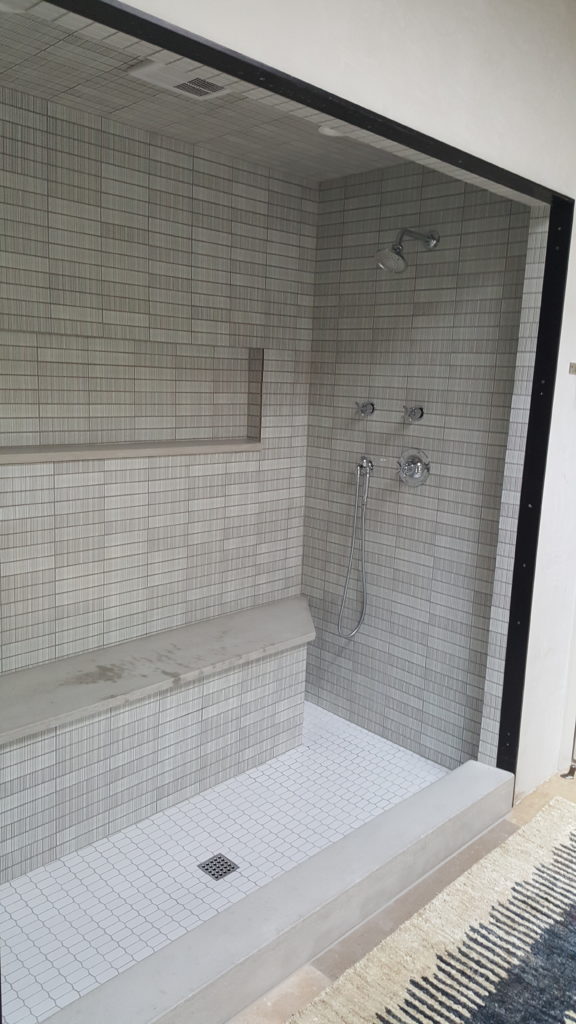 D.W. Sanders conducted a complete remodel of the master bath. All walls throughout bath were set with large-format tile with the floor and feature wall set in 24" x 24" matte black porcelain tile. The contractor made its own bullnose of the through-bodied porcelain.