ANN ARBOR, MICH. – July 31, 2019 – Motawi Tileworks (The Tileworks), located in Ann Arbor, Mich., has added a new handcrafted art tile, Vienna Woods, to its extensive collection. Vienna Woods is based on Carl Otto Czeschka's "Waldidyll (Forest Idyll)," originally a textile design produced by Vienna's renowned Wiener Werkstätte artist community circa 1910. Long before it inspired a Motawi tile, Czeschka's "Waldidyll" was worn as a caftan by the Austrian painter Gustav Klimt. Vienna Woods is available on 6″x8″ tile in blue and forest.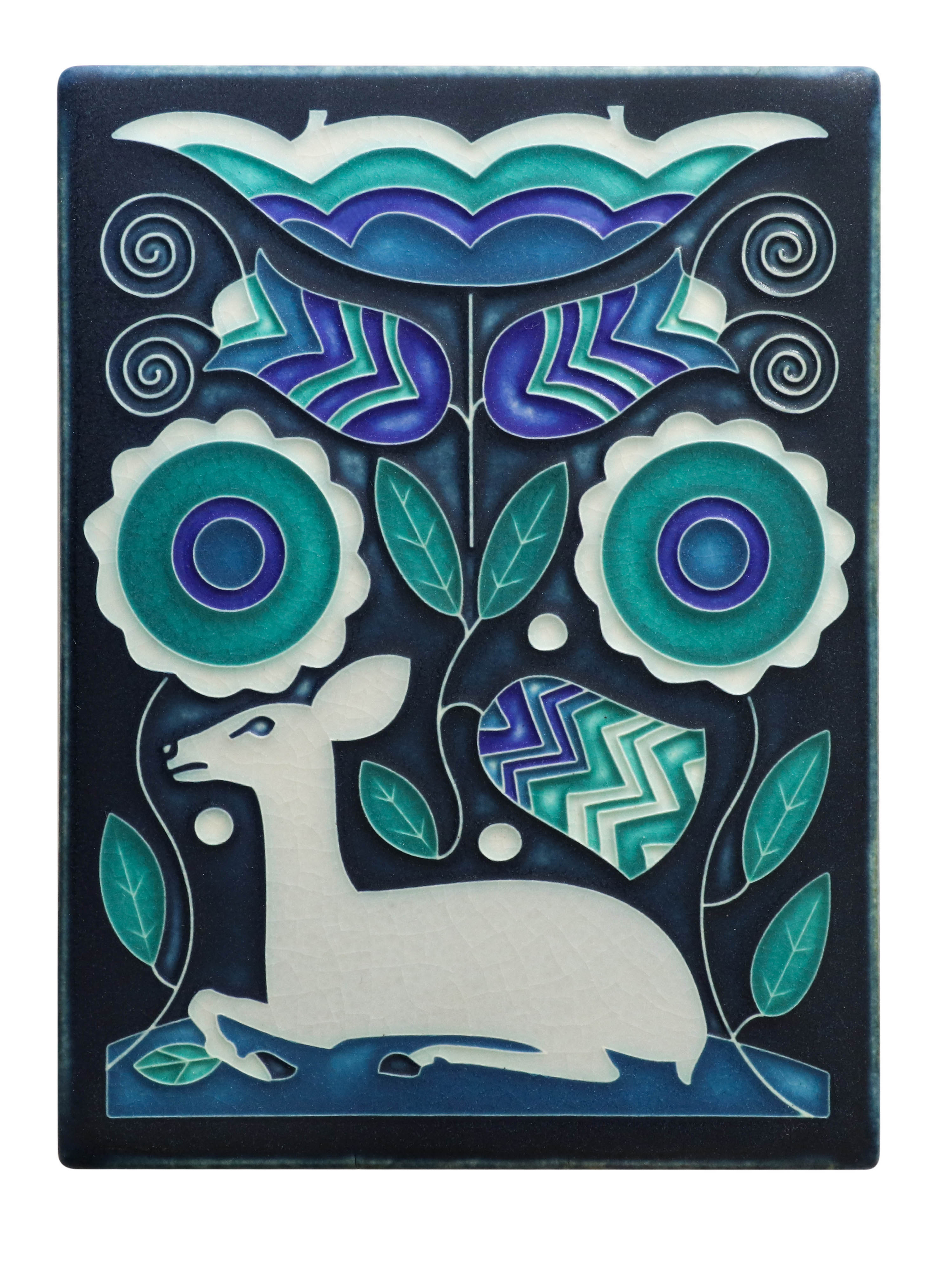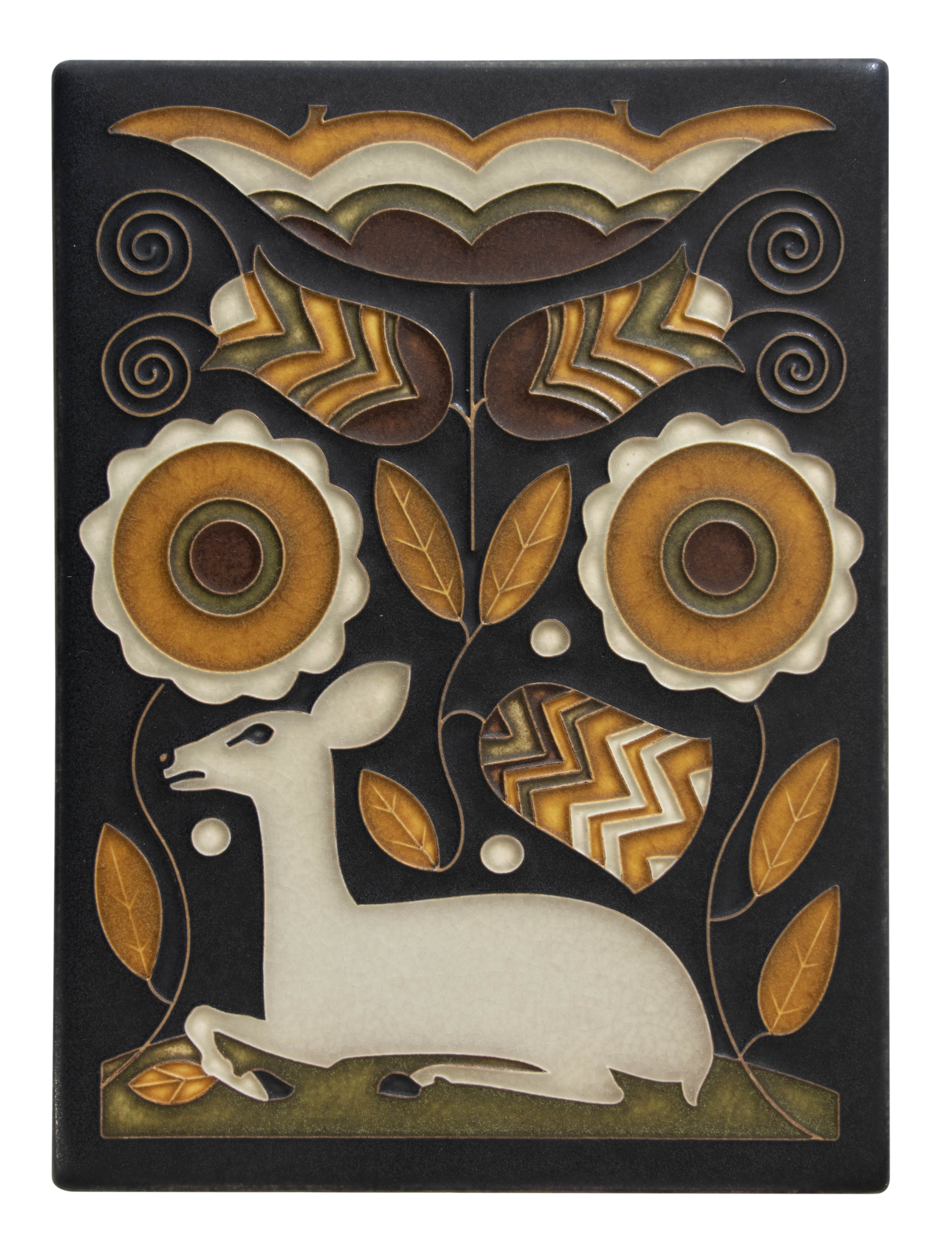 Founded in 1992, The Tileworks makes handcrafted tile as art pieces and for residential and commercial installations. The company releases new art tile regularly, including original designs and those based on the work of celebrated artists such as Charley Harper, Frank Lloyd Wright and Yoshiko Yamamoto.
 "Motawi Tileworks designers are always on the lookout for art that inspires us and that we can envision in clay," said Nawal Motawi, the company's owner and artistic director. "I have long admired the work and spirit of the Wiener Werkstätte, and when I encountered this enchanting forest scene of Czeschka's, I saw the tile I wanted to make."
 Vienna Woods is available for purchase in the Motawi Tileworks gallery, online at www.motawi.com and in more than 300 wholesale locations in the U.S. and Canada.