March 3, 2022 — Fort Wayne, Ind. — NTCA has made an investment in training tile installers and contractors across the country for 2022. It has subcontracted Matt Welner and Melissa Swan as new NTCA Trainers who will help conduct NTCA Workshops and NTCA Regional Trainings for members across the country.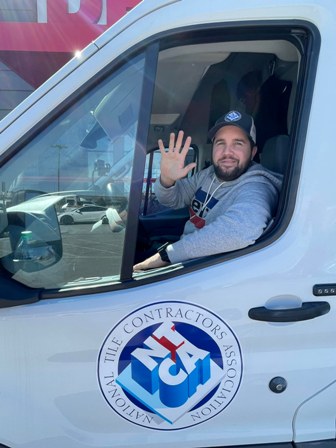 Last night, Matt Welner – together with NTCA Training Director Mark Heinlein — conducted his very first workshop in Fort Wayne, Ind., at Floor & Decor. "There were 50 attendees and Matt signed up five new NTCA members," said Jim Olson, NTCA Assistant Executive Director. "Matt said it was a fantastic event. Floor & Decor was a great host and the attendees were attentive and involved. Matt will be in Cincinnati at The Tile Shop tonight and expects another great turnout."
NTCA's Heinlein said, "Please help me congratulate our very own Matt Welner on conducting his first workshop as an NTCA trainer. Matt is now on the road presenting workshops and regional training programs at many locations."
Melissa Swan will present her first workshop on April 19 in Jacksonville, Fla., at Floor & Decor. It will also focus on the "Ins and Outs of Layout."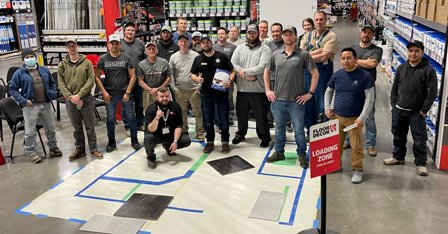 Workshops in Ohio, California, North Carolina, Texas and New Mexico are all scheduled for March. See if there is one near you and plan to attend for an excellent opportunity to increase your knowledge and skills.
March 3 – The Tile Shop – Cincinnati, OH
March 7 – Daltile – El Cajon, CA
March 8 – Floor & Décor – Bakersfield, CA
March 9 – Floor & Décor – Fresno, CA
March 15 – Floor & Décor – Greensboro, NC
March 16 – Daltile – Amarillo, TX
March 16 – Florida Tile – Charlotte, NC
March 17 – Floor & Décor – Albuquerque, NM
March 17 – The Tile Shop – Matthews, NC
March 24 – Daltile – Austin, TX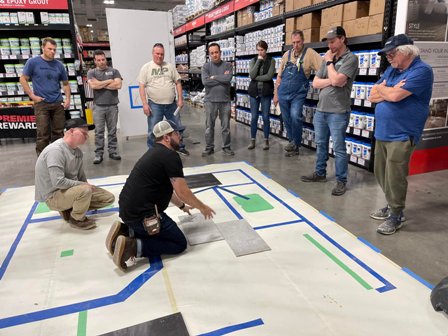 Heinlein added, "Don't miss Matt and all of our training team as we conduct FREE industry standards based training for you!Full schedule here: https://www.tile-assn.com/events/event_list.asp.