We are extremely pleased to announce the addition of Leslie Anderson in a leading role for our hospitality sales team as Director of Strategic Accounts, Marriott & IHG. Leslie brings over 20 years of experience in the hospitality industry, committing the majority of her career to both collaborating with and servicing major brands, including working for Marriott International.

"Leslie has developed an incredible reputation of integrity within the hospitality
industry," says Kory Bowling, President of Ceramic Technics. We are thrilled she will be representing our brand and excited about the value she will add to the organization as a whole."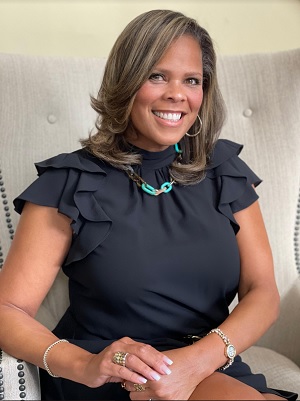 As the leader of key relationships at both Marriott and the Intercontinental Hotel Group, Leslie will be a uniquely valuable resource for her customers focusing on creating great relationships and establishing the type of product and service levels that enable the innovation required to communicate a clients brand narrative better than any other surface material company.

"I couldn't be more energized about joining the team at Ceramic Technics", Leslie
shared. "In addition to representing a design-driven product portfolio, I am joining a team that truly understands the value of putting the client first in every business decision."

Leslie is tremendously passionate about her work and is community-minded. Her greatest source of energy comes from the exceptional customer relationships that she's fostered and opportunities to mentor young professionals. As an integral part of the hospitality community, Leslie dedicates a significant portion of her time to the community and currently serves as NEWH, Inc. BrandED Chair, as well as Executive Advisor, NEWH Washington, DC Metro Chapter.
---
About Leslie Anderson
Most recently, Leslie led the hospitality team for Spartan Surfaces. Prior to that Leslie was a Managing Partner at Great Lines Hospitality. Leslie received her Bachelor of Fine Arts Degree in Interior Design from Howard University. She loves to travel and draws inspiration from her recent visits to Munich, France, and Monaco. Leslie values quality time with her family, David, Kendall, Alex, and DJ.

About Ceramics Technics
Ceramic Technics is a leading importer and distributor of sophisticated, high-quality porcelain, ceramic, natural stone, glass, water-jet mosaics, and SPC. Ceramic Technics offers a wide range of in-stock and project-specific solutions in a variety of materials that can be supplied nationwide and around the globe. Headquartered in the Atlanta, GA, Ceramic Technics was founded in 1988 and currently has 20 architectural consultants supporting all major US markets.