Oberlin, OH, November 13, 2018—The Natural Stone Institute has provided natural stone and fabrication services for its seventeenth home with the Gary Sinise Foundation's R.I.S.E. program (Restoring Independence Supporting Empowerment). The R.I.S.E. program builds specially adapted smart homes for severely wounded veterans and first responders. Natural stone, fabrication, and installation for US Army Sergeant Legrand Strickland in Missouri were provided by Global Granite & Marble, Murphy Marble, Ford Marble, and Earthworks.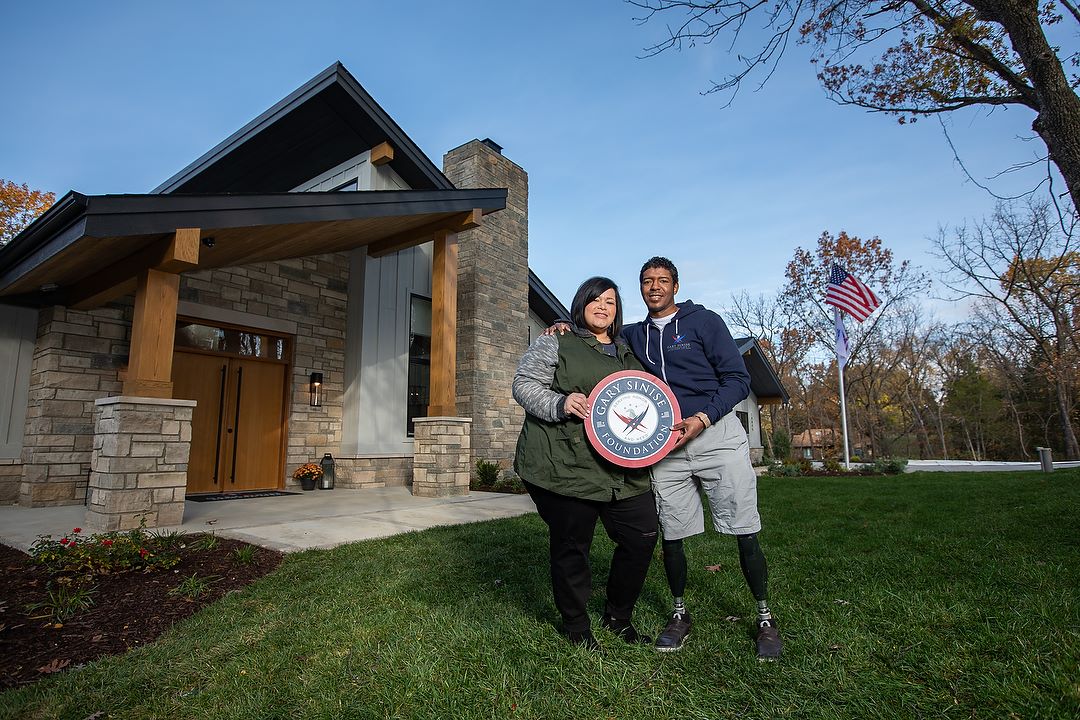 Born in Minnesota and raised in Missouri, United States Army Sergeant Legrand Strickland (Ret.) joined the Army two years out of high school. After his first enlistment, he entered the National Guard as an Infantry Rifleman. He then graduated college while in the Guard with a degree in graphic design. Upon re-enlistment, Legrand was a part of the 82nd Airborne Division. Returning from a mission in Zabul, Afghanistan on February 2, 2010, Legrand witnessed an improvised explosive device (IED) strike his Commander's vehicle ahead of him. His Commander survived the blast and joined Legrand in his vehicle. As they drove away, Legrand's last memory is being struck by another large explosive. Legrand survived, but his Commander and the driver did not. In critical condition, Legrand was flown to the nearest hospital, then to Germany, then to Ft. Sam Houston Brooke Army Medical Center. He sustained many injuries, including bilateral above-knee amputations and traumatic brain injury (TBI).
Laura Grandlienard (ROCKin'teriors), chair of the Natural Stone Institute R.I.S.E. committee said: "Being involved with the R.I.S.E. program enables our industry to take a leadership role in supporting these veterans and their families who have endured so much to protect our freedoms. We feel tremendous pride in sharing our talents for such an important cause. It's a beautiful feeling to say 'welcome home' to these heroes."
44 Natural Stone Institute members have donated their time, products, and services to this cause since 2016. A list of all donors can be found at www.naturalstoneinstitute.org/RISE. Stone companies interested in getting involved with future projects are encouraged to contact Pam Hammond at [email protected].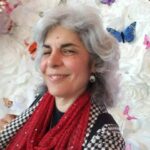 Editorial Director and Senior Writer for TileLetter and TileLetter ARTISAN
Lesley Goddin has been writing and journaling since her first diary at age 11. Her journey has taken her through a career in publishing and publicity, landing her the editor position of TileLetter and its special publications in 2006. Her goal is to educate, inspire, recognize and encourage those in the tile industry -- especially the tile and stone contractor. Other interests include the soft, purring marvels known as cats, labyrinth walking, drumming and percussion, and a range of spiritual, musical and artistic pursuits.